Your Sunday 6: 'Suspicious' fires at churches, a camera in an Airbnb and basketball drama
People are also talking about a poacher killed by an elephant then eaten by lions and the St. Louis Comic Con.
'Suspicious' fires burn 3 black churches in Louisiana, authorities say
"I don't understand it. What could make a person do that to a church?" asked the Rev. Gerald Toussaint after his church burned.
An overnight fire Wednesday consumed the interior of Mount Pleasant Baptist Church in Opelousas, Louisiana. As the sun rose Thursday, smoke rose through a gaping hole in the roof that had sheltered congregants for generations.
"My church has a lot of history," Toussaint told The Daily Advertiser, noting that it was more than 140 years old. 
Mount Pleasant was the third predominantly black church to burn down in Louisiana's St. Landry Parish in the span of 10 days, setting local residents on edge. On March 26, flames reduced St. Mary Baptist Church in Port Barre to just a few walls and piles of rubble. And on April 2, a blaze struck the Greater Union Baptist Church in Opelousas.
Authorities have not determined a cause for the fires or established a connection, but they are being treated as crime scenes. State Fire Marshal H. "Butch" Browning said at a Thursday news conference that "we believe that these there fires are suspicious," adding that fire officials have identified "patterns" but declined to provide details. Multiple possibilities, including arson, were being investigated. The Bureau of Alcohol, Tobacco, Firearms and Explosives and the FBI were assisting with the case, he said.
"There is clearly something happening in this community," Browning said in a statement on Thursday. "That's why it's imperative that the citizens of this community be part of our effort to figure out what it is."
A fourth fire on March 31 was reported more than 200 miles away at the predominantly white Vivian United Pentecostal Church in Caddo Parrish, Louisiana, but authorities have not established a link to the St. Landry incidents.
For some, the recent fires recall a dark history of attacks and threats against black churches in the South. During Reconstruction and the civil rights movement, black churches were targeted with fires, bombings and threats.
While settling into an Airbnb, the family found a hidden camera.
The Barker family was settling into their Airbnb in Cork, Ireland, another stop on their 14-month trek around Europe, when they discovered something disturbing.
On the ceiling in the living room, hidden inside a detector, was a camera.
The family, residents of New Zealand, said it confronted the homeowner and complained to Airbnb, setting off a monthlong saga with the company that has drawn international attention. Just this week, after 33 days and stays from 10 other "unsuspecting" guests, Airbnb removed the listing and problematic host, Barker wrote on Facebook.
"The safety and privacy of our community is our priority," Airbnb said in a statement Saturday. "Airbnb policies strictly prohibit hidden cameras in listings and we take reports of any violations extremely seriously. We have removed the host from our platform. Our original handling of this incident did not meet the high standards we set for ourselves, and we have apologized to the family and fully refunded their stay. There have been over half a billion guest arrivals in Airbnb listings to date and negative incidents are incredibly rare."
The Barkers, a crew of two adults and five children, only found the camera because Nealie Barker's husband, Andrew, works in IT. He connected his phone to the WiFi network and noticed a device labeled "IP camera,"  New Zealand's Stuff reported.
"He scanned that device's ports and found the live video feed," Nealie Barker told Stuff. "We were all watching ourselves on his mobile phone."
Next, Andrew Barker called the owner to "ask what the fudge sticks was going on," Nealie Barker wrote on the family blog. The host hung up, Barker told CNN. He later called back and said there was only one camera in the home, the one the family had already discovered. "We didn't feel relieved by that," Barker told CNN.
The family relocated to a hotel and notified Airbnb the next day, but the investigation the company promised did not meet their expectations, Barker said in her Facebook post.
According to its standards and expectations, Airbnb requires that hosts disclose all rules for electronic surveillance devices in their listings. Additionally, devices are banned in private areas such as bathrooms and bedrooms, even if they are disclosed.
Hosts must disclose to guests if they are actively recording, according to the rules. If they do not, or if guests are informed after they book the listing, Airbnb permits cancellations and refunds. The policy states that Airbnb hosts might face cancellation penalties.
Suspected rhino poacher is killed by an elephant and then eaten by lions in South Africa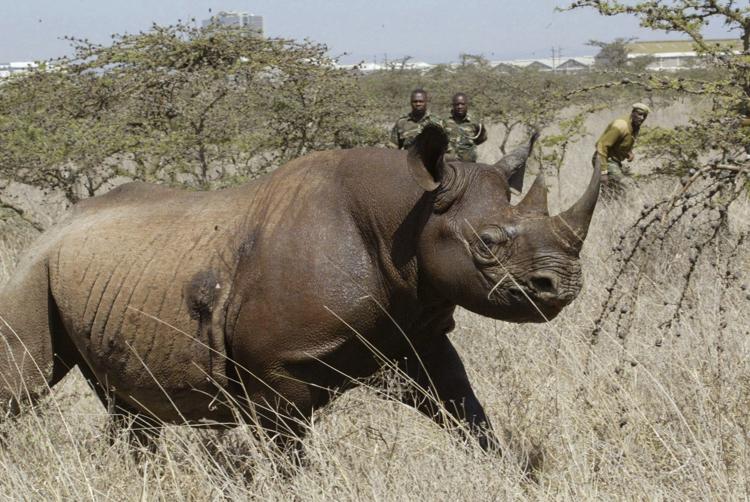 Only a skull and a pair of trousers remained after a suspected rhino poacher was killed by an elephant and then eaten by lions in Kruger National Park, South African National Parks said.
The incident happened after the man entered the park with four others to target rhinos, according to a parks service statement released Friday.
His family were notified of his death late Tuesday by his fellow poachers, and a search party led by Kruger's regional manager, Don English, set out to recover the body. 
"Indications found at the scene suggested that a pride of lions had devoured the remains leaving only a human skull and a pair of pants," the statement said.
Glenn Phillips, the managing executive of Kruger National Park, extended his condolences to the man's family.
"Entering Kruger National Park illegally and on foot is not wise, it holds many dangers and this incident is evidence of that," he warned. "It is very sad to see the daughters of the deceased mourning the loss of their father, and worse still, only being able to recover very little of his remains."
The four individuals who joined the illegal hunt were arrested Wednesday by the South African Police Service, and officers continue to investigate what happened.
The African rhino is targeted for its horn because of the belief among some who practice Eastern medicine that the horn has benefits as an aphrodisiac, making it more valuable than cocaine in parts of the world.
Of special concern is the black rhino, which is considered critically endangered after its population tumbled from about 65,000 to 1970 to 2,400 in 1995, according to Kruger National Park. Conservation efforts have since boosted their numbers, and the world's remaining 5,000 or so black rhinos live predominantly in South Africa, Namibia, Kenya and Zimbabwe.
In 2016, there were between 349 and 465 black rhinos living at Kruger and between 6,600 and 7,800 white rhinos, who also suffer from poaching, South Africa's Department of Environmental Affairs said.
Kruger is considered an intensive protection zone, and the government employs a range of resources to deter poaching, including aircraft, dogs, special rangers and an environmental crime investigation unit.
Auburn fans stunned after last-split-second call
Hard to call Virginia basketball boring after the last two games. And the Cavaliers have pretty much put the choker label to rest, too.
From one-and-done to NCAA Tournament miracle men, Virginia will play for the national title for the first time after pulling off another last-second stunner. Kyle Guy made three free throws with 0.6 seconds left, steadily swishing each one as debate immediately started over the sequence that sent him to the line, and Virginia beat Auburn 63-62 Saturday in the Final Four.
A year after becoming the first No. 1 seed to lose to a No. 16, these top-seeded Cavaliers now look like destiny's team.
"It's a great story," Virginia coach Tony Bennett said. "It is."
The Cavaliers (34-3) will face Texas Tech on Monday night as the slight favorite to win the tournament.
Something has gotten into these Wahoos the last two weeks. They reached the Final Four for the first time since 1984 with a wild buzzer-beater by Mamadi Diakite to send their Elite Eight game against Purdue to overtime. Beating the Tigers took an even crazier finish.
Fifth-seeded Auburn (30-10) had erased a 10-point deficit in the final five minutes and taken a 4-point lead. Heartbreak was again at hand for Virginia.
With 1.5 seconds left and in need of some magic, Virginia got the ball to Guy in the corner. He turned and fired and Samir Doughty, hands straight up in the air, bumped into Guy's hip. The shot was short, bouncing off the rim. Game over? Auburn started to celebrate and the PA announcer in U.S. Bank Stadium even announced the Tigers had won.
Guy pulled his jersey over his face. But not in angst. He said he exactly knew why official James Breeding had blown his whistle.
"I heard him call it right away," Guy said. "That was me focusing."
Guy swished the first two free throws to tie it and Auburn called a timeout to ice him. Didn't work. He hit one more for the lead.
"I just literally told myself that we dream of these moments, and to be able to make one happen was special," Guy said.
Tonight, two women basketball coaches lead teams for championship
After all the talk of gender equality and women in coaching, sparked by Notre Dame's Muffet McGraw, that has dominated headlines at this Final Four, look where we ended up: With two female coaches in the national title game for the first time since 2012.
One, McGraw, the defending champion whose Fighting Irish defeated Connecticut on Friday night for the second year in a row in the national semifinals, danced on the court a jig in red high heels after her team clinched a return to the title game.
The other, Kim Mulkey, whose Baylor Bears won the national title in 2012 and beat Oregon earlier Friday in Baylor's first Final Four game since, stayed crouched on the sidelines after her team's win. It is her preferred coaching stance during games, and Friday, she froze there at the final buzzer.
"Hell, I'm too old to get up," Mulkey joked Saturday morning.
In reality, the Associated Press's national coach of the year was taking a mental snapshot of her team, appreciating the moment after seven years trying to get back to the national title game.
"I just wanted to watch 'em," said Mulkey, who also waited seven years between her first NCAA title-game appearance, in 2005, and her second. "I think one of my assistants came behind and said, 'Coach, get up.' "
There was no such pause for McGraw, who since the fall of 2017 has been in a constant cycle of either trying to win a national title or trying to defend one.
"We came into the season with all that on us — No. 1, defending champs," McGraw said. "Sometimes defending champs aren't really, because they don't have their team back. But we did. We truly were the defending champs. It was a burden."
Make no mistake, the two women battling for the title are no ordinary coaches. When Mulkey, 56 years old and in her 19th season helming No. 1 overall seed Baylor (36-1), goes up against McGraw, the 63-year-old who has led No. 1 seed Notre Dame (35-3) since 1987, it's intra-class warfare.
Both will be vying for their third national championship. The pair dwell in the same upper echelon of women's basketball as two of just six coaches with multiple NCAA women's tournament titles (the others are Connecticut's Geno Auriemma, Tennessee's Pat Summitt, Southern Cal's Linda Sharp and Stanford's Tara VanDerveer).
"Let me put it in perspective," Mulkey said. "How many national championships has Muffet won? How many have I won? How long has she been coaching? How many years? I don't know. Probably a heck of a lot longer than me.
"Does that tell you how hard it is? It's hard. It is so hard to win championships. You can be the favorite and not win 'em. I've been the favorite and not won 'em. I've been the underdog and won 'em. There are no guarantees in this business. That's why you cherish the moment."
Fans enjoy a world of fantasy and fun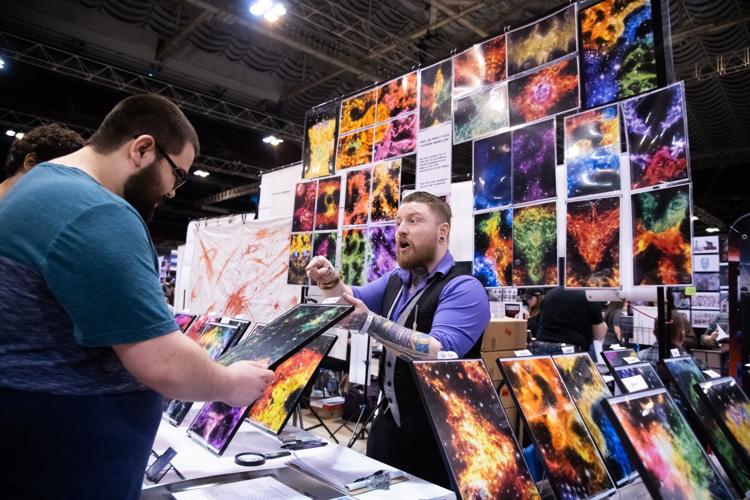 Fans descended on the Dome at America's Center for Wizard World St. Louis on Saturday. The annual fantasy and comic convention was set to feature Jason Momoa ("Aquaman"), Ernie Hudson ("Ghostbusters") and Sean Astin ("The Lord of the Rings") and other celebrity guests, along with artists, costumers, vendors and more. The event continues Sunday.
2019 Wizard World St. Louis Comic Con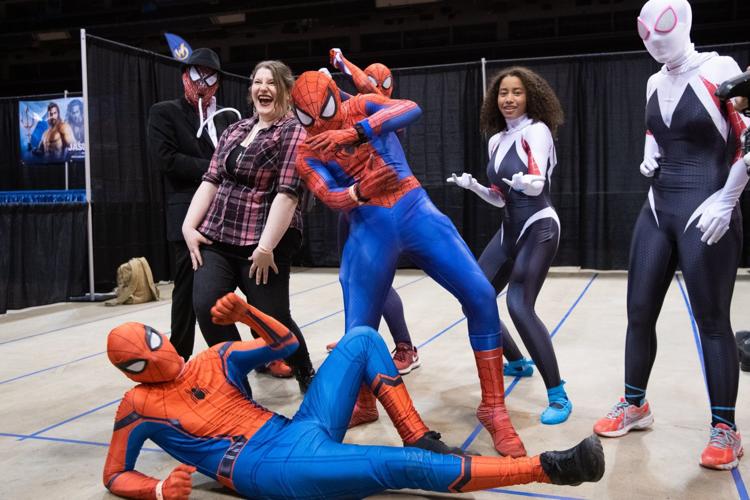 2019 Wizard World St. Louis Comic Con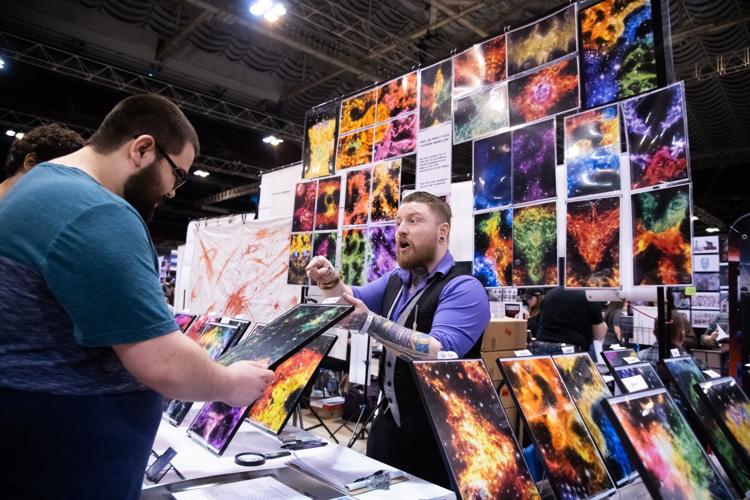 2019 Wizard World St. Louis Comic Con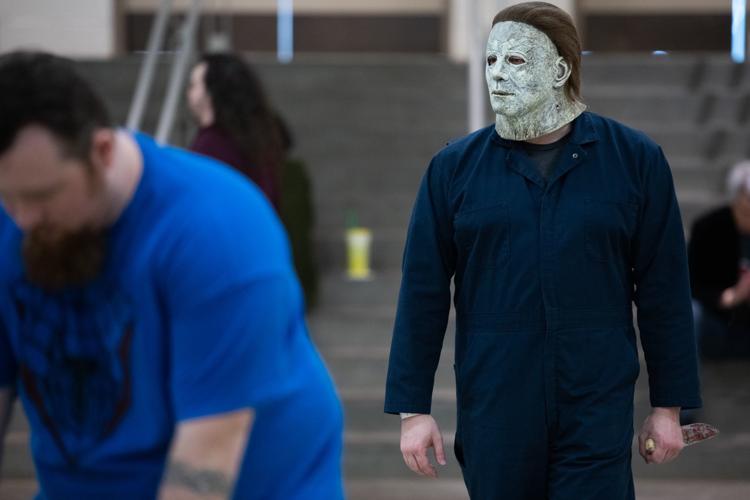 2019 Wizard World St. Louis Comic Con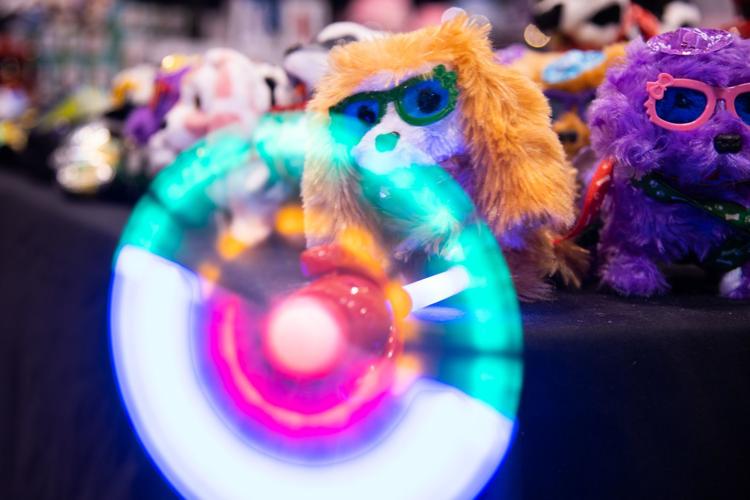 2019 Wizard World St. Louis Comic Con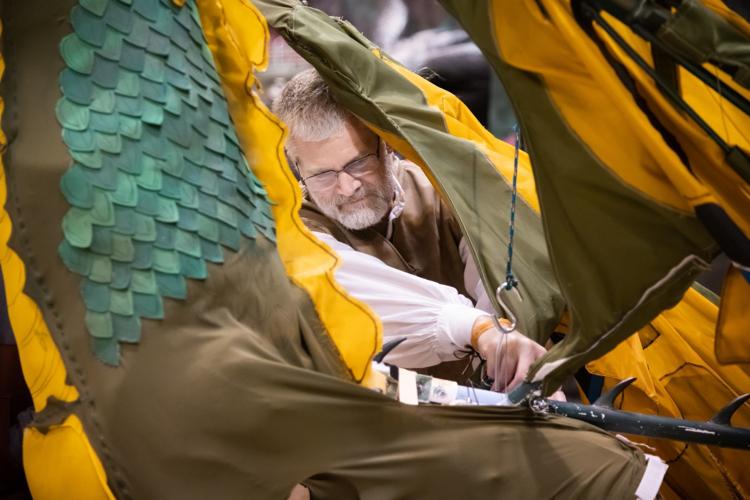 2019 Wizard World St. Louis Comic Con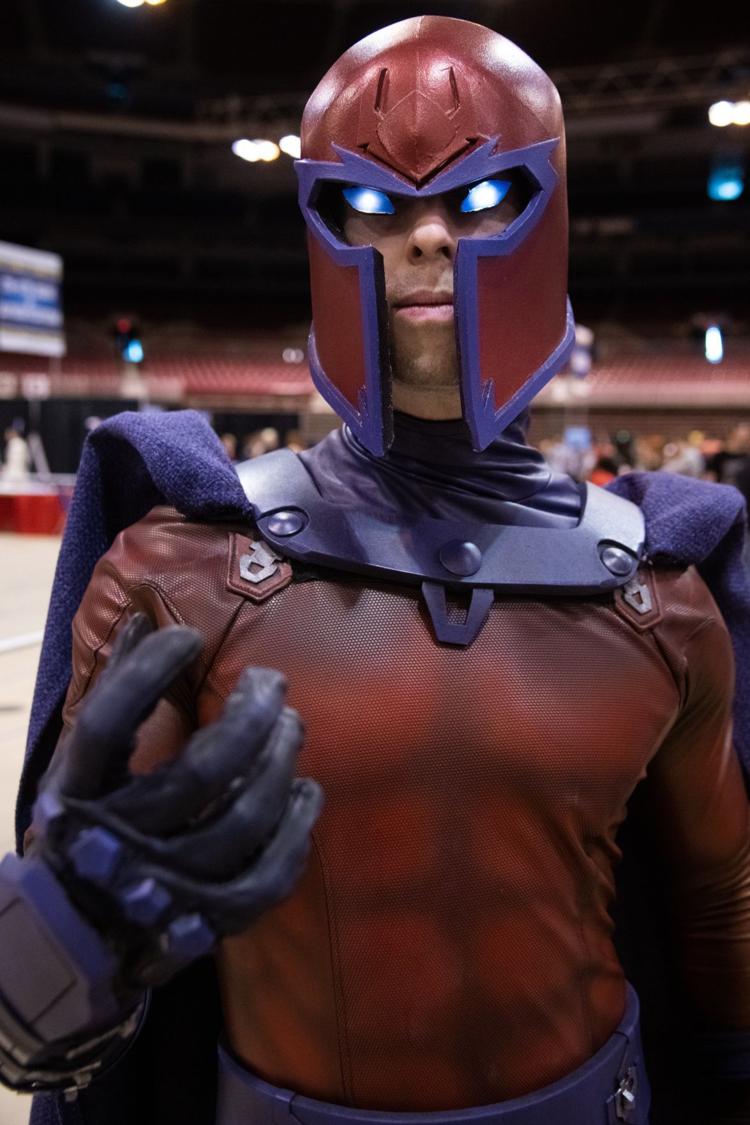 2019 Wizard World St. Louis Comic Con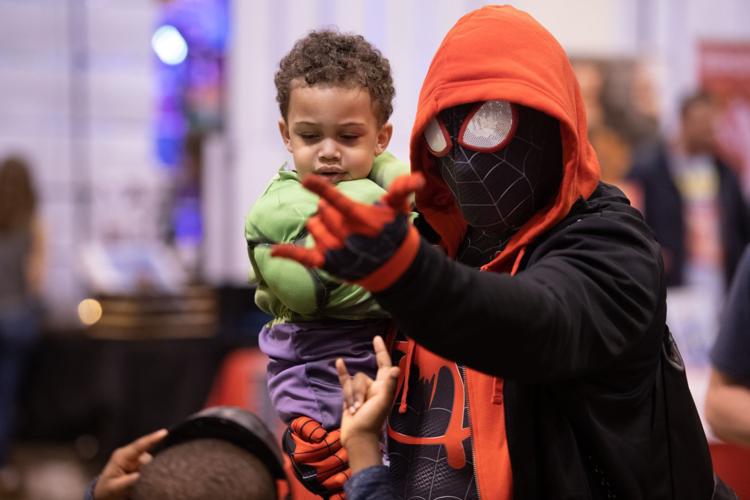 2019 Wizard World St. Louis Comic Con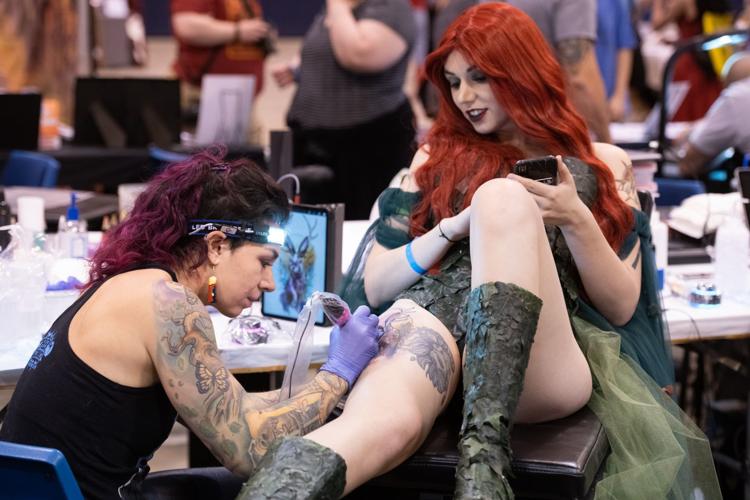 2019 Wizard World St. Louis Comic Con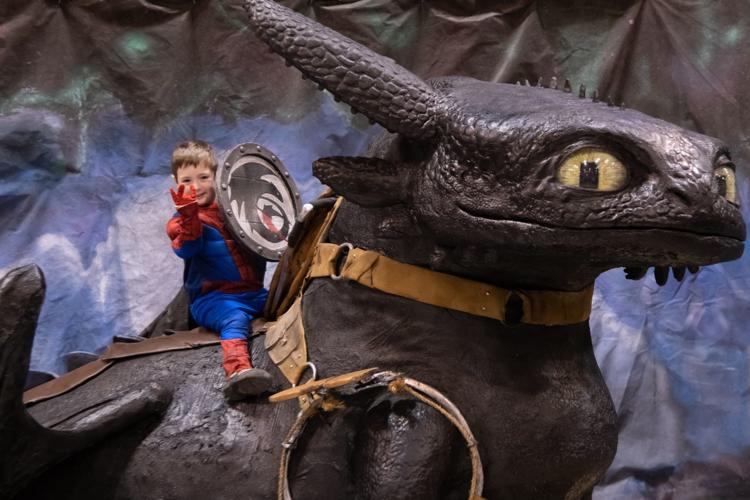 2019 Wizard World St. Louis Comic Con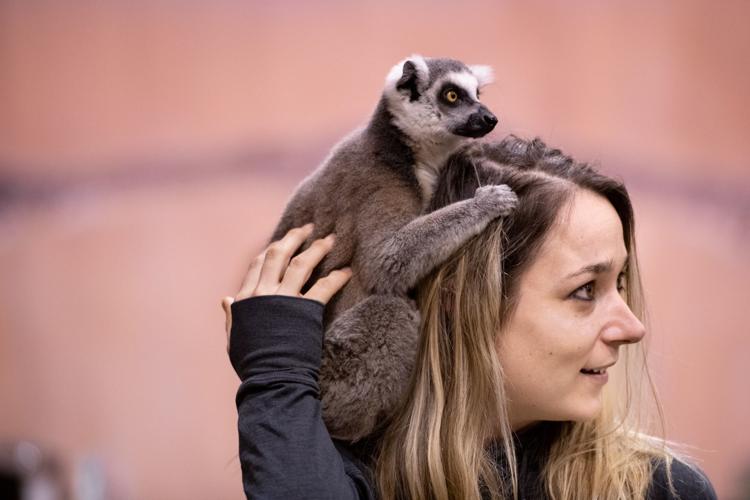 2019 Wizard World St. Louis Comic Con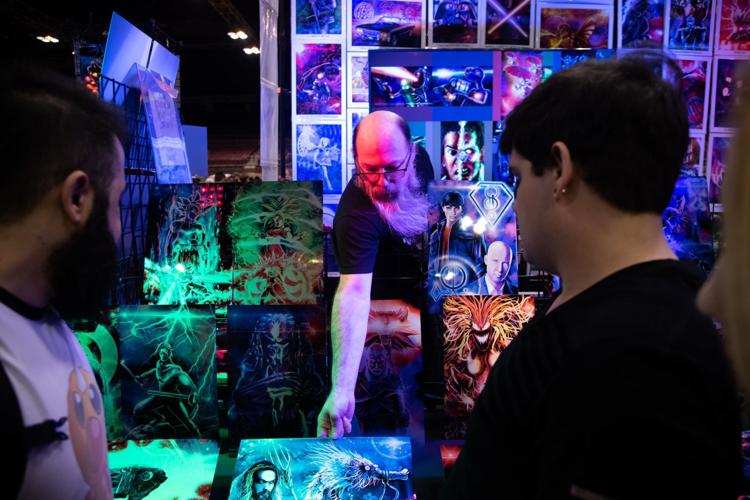 2019 Wizard World St. Louis Comic Con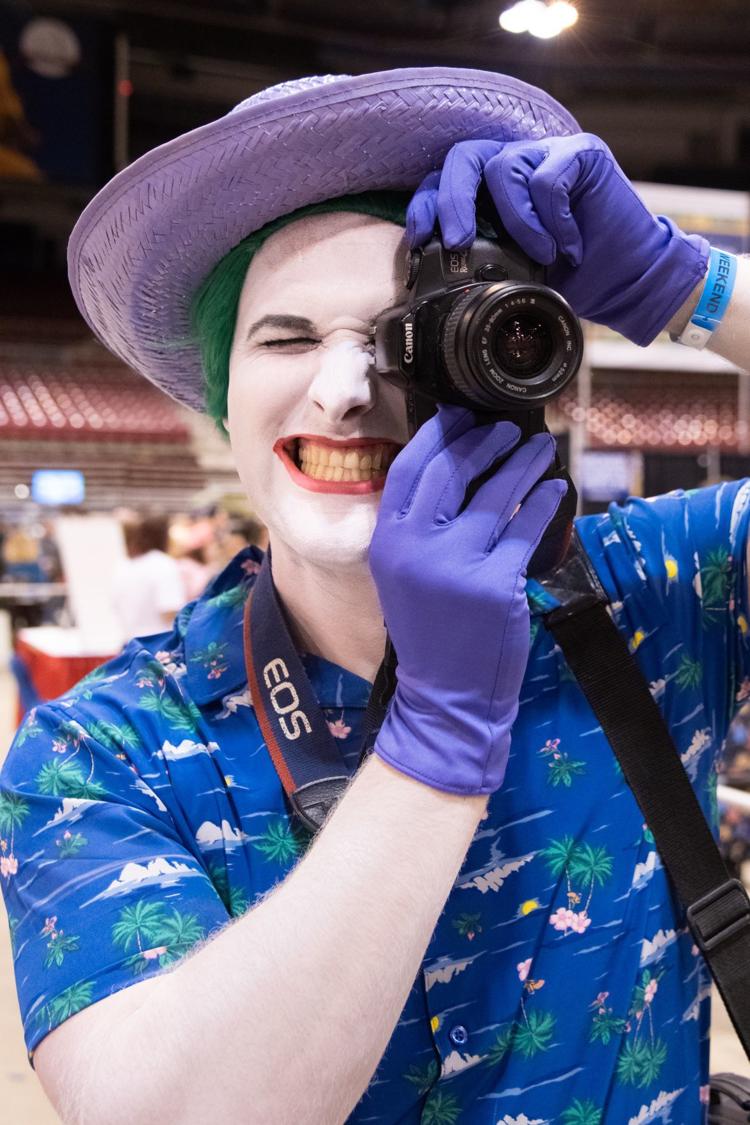 2019 Wizard World St. Louis Comic Con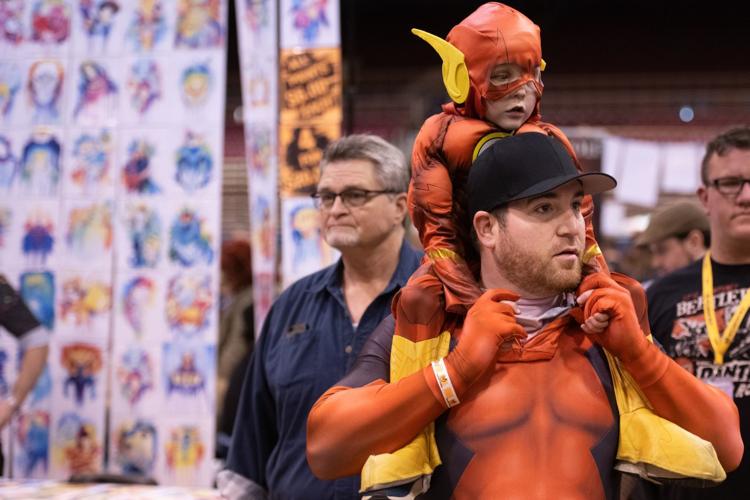 2019 Wizard World St. Louis Comic Con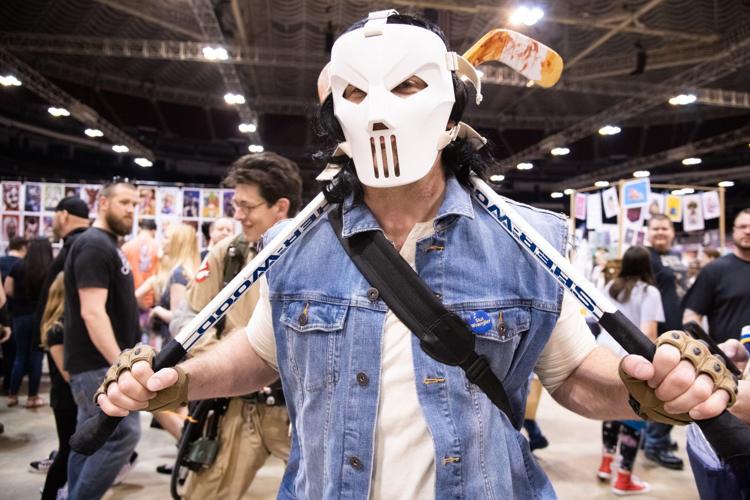 2019 Wizard World St. Louis Comic Con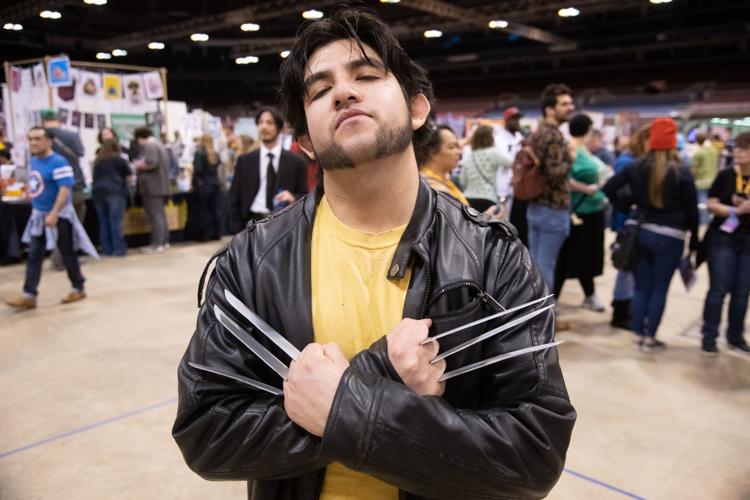 2019 Wizard World St. Louis Comic Con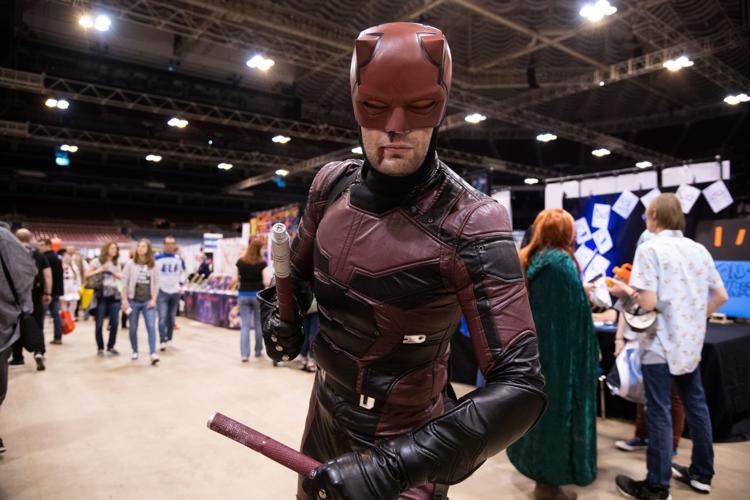 2019 Wizard World St. Louis Comic Con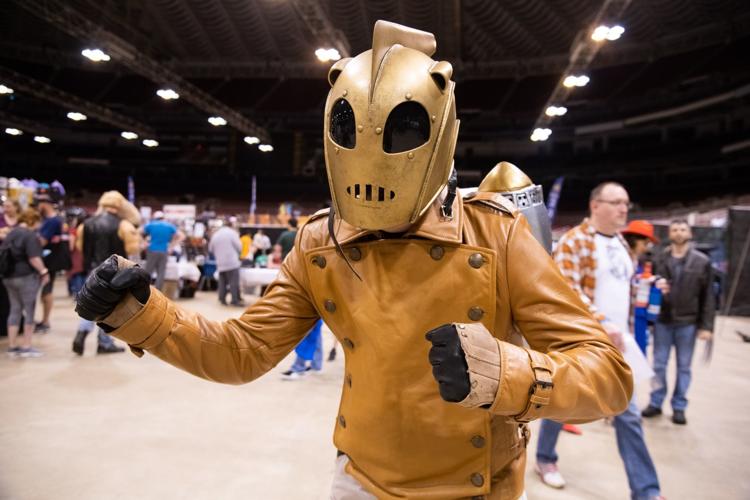 2019 Wizard World St. Louis Comic Con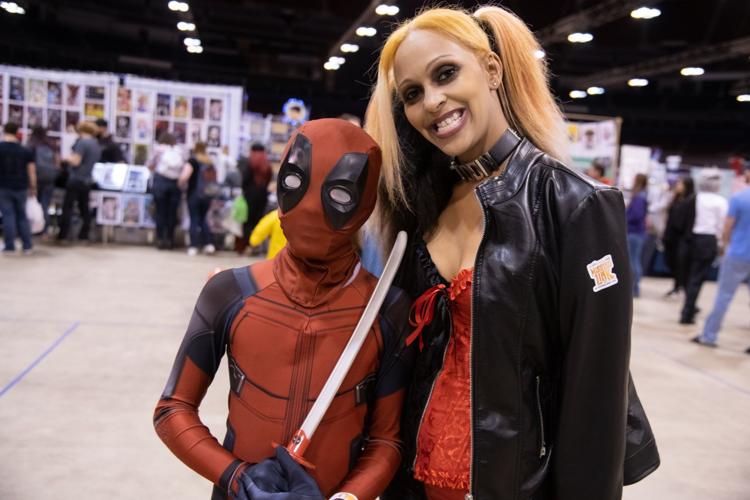 2019 Wizard World St. Louis Comic Con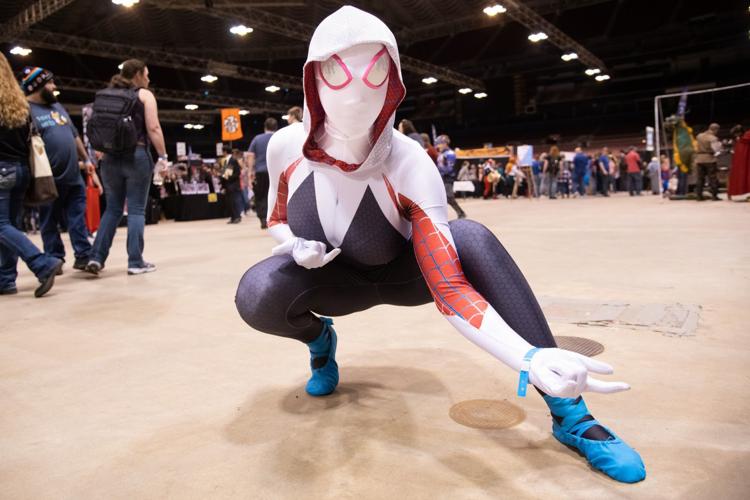 2019 Wizard World St. Louis Comic Con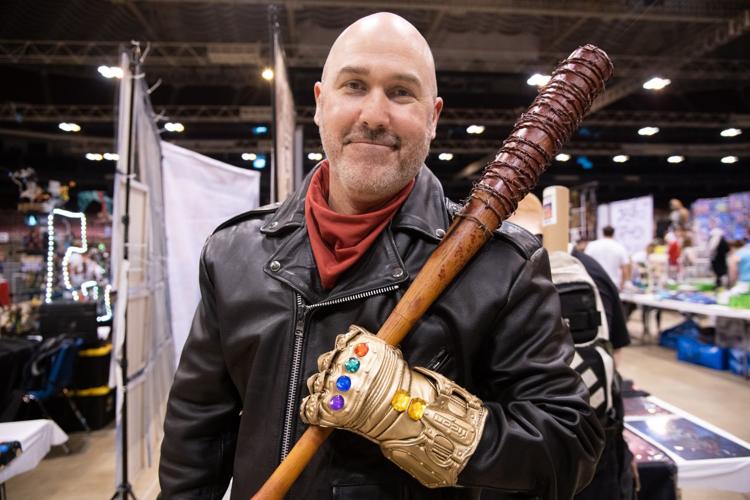 2019 Wizard World St. Louis Comic Con
2019 Wizard World St. Louis Comic Con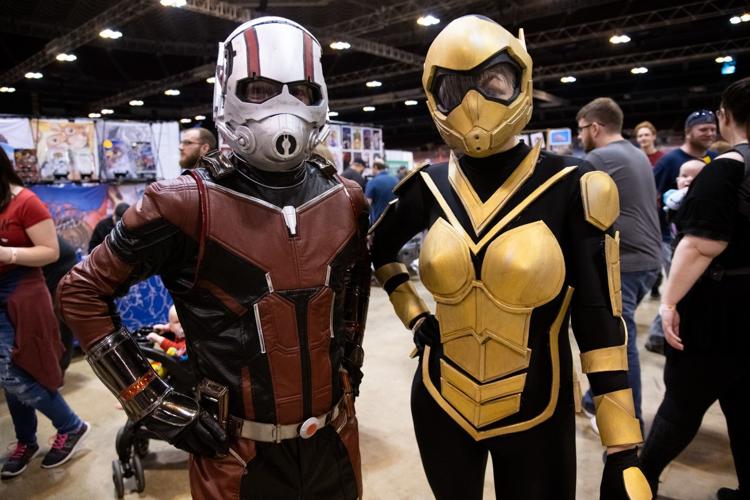 2019 Wizard World St. Louis Comic Con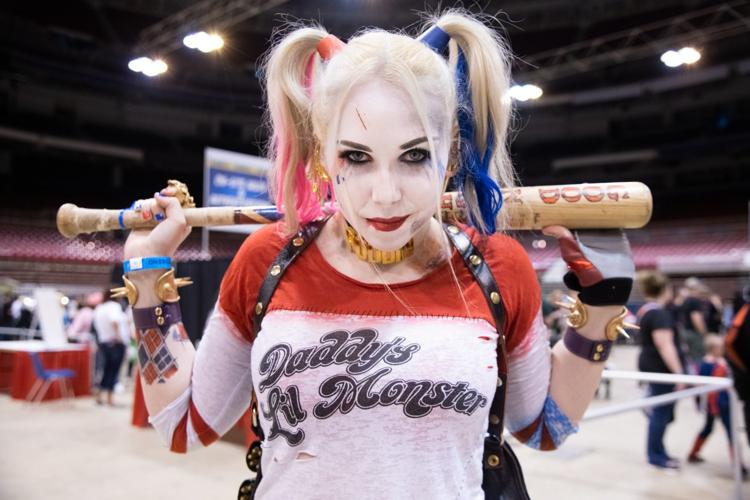 2019 Wizard World St. Louis Comic Con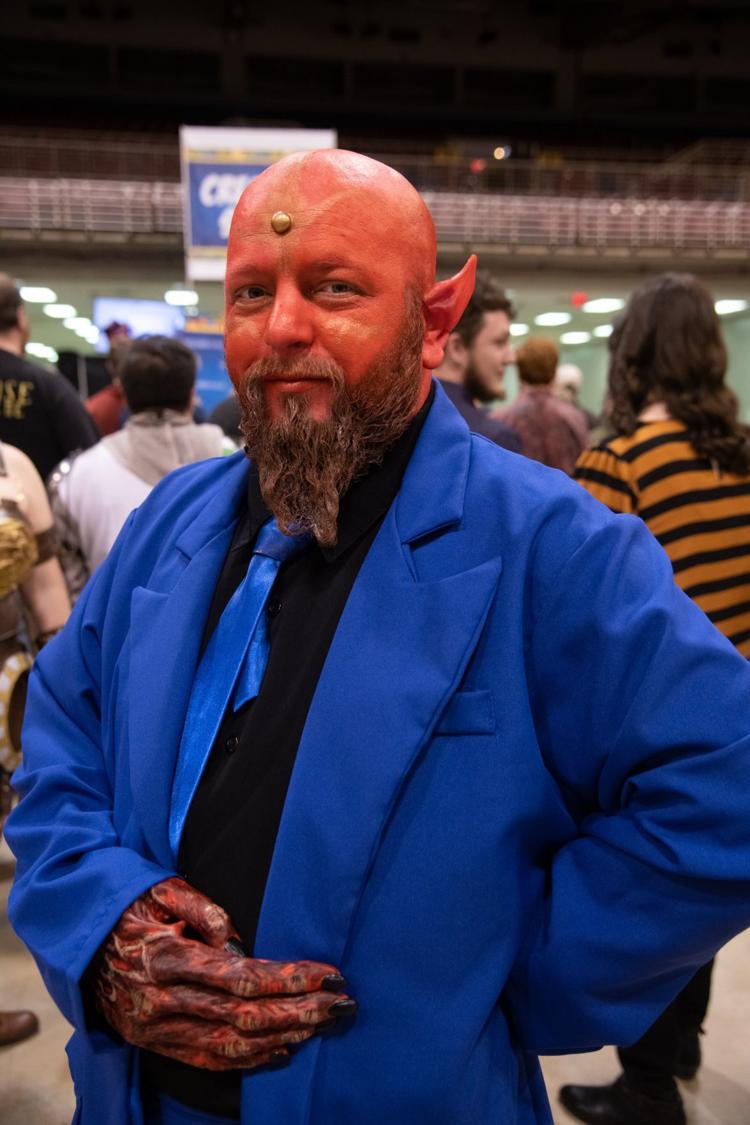 2019 Wizard World St. Louis Comic Con