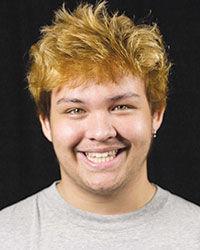 Annie's Hope is a nonprofit foundation whose mission is "to provide comprehensive support services to children, teens and their families who are grieving the death of someone significant."
Founded Dec. 18, 1997, Annie's Hope has skyrocketed from five volunteers to 300.
 "When Annie's Hope turns 20 years old in January, more than 50,000 kids and adults will have utilized our services at some point," said Amy Benner LaBelle, development director at Annie's Hope. "Offering 10 different programs means we have something to help just about every family that needs support. And because our programs are free, anyone can participate regardless of financial capacity."
LaBelle has been a member of the Annie's Hope staff for a little over six years. Staying at home with her youngest son in 2011, Annie's Hope advertised a part-time development position.
She was aware of the foundation's mission of providing comprehensive support services to children, teens and their families who are grieving the death of someone significant. Because of her social work background and personal experience, LaBelle felt the job would be a good fit for her professionally and personally.
Childrensgriefawarenessday.org reports, "It is estimated that 73,000 children die every year in the United States. Of those children, 83 percent have surviving siblings and one in five children will experience the death of someone close to them by age 18." Annie's Hope seeks to fill the gap and support grieving kids and their families.
"I believe age-appropriate grief support is incredibly important for kids who suffer the death of someone significant," LaBelle said. "Grieving kids who do not have access to resources often face extended mental and physical illnesses, behavioral challenges and academic failure. I think Annie's Hope offers the highest quality, most comprehensive child-focused grief support services in our community. Everyone experiences grief. Being forced to navigate grief early in life sets the stage for how a person deals with challenges, so it's critically important that kids who are hurting and confused get plenty of support, information and acceptance."
Annie's Hope offers a wide variety of programs: family support groups, each for eight weeks; Camp Courage and Camp Erin (4 nights/5 days, overnight); teen retreats; mom retreats and dad getaways (weekend, overnight); family social events; school support and education; Hope and Healing Holiday Gathering; Horizons (anticipatory grief support); a speaker institute; community resource library, and a grief referral service.
Beginning with a $4,000 budget and serving only 75 individuals in 1998, Annie's Hope has grown to a $750,000 budget and serves over 3,600 children and adults each year. LaBelle has seen this remarkable program grow and prove its effect on kids and families.
"There isn't one story that affects me as much as the overall change that happens for most kids," LaBelle said. "I see it time after time when I visit or volunteer in the programs. A child starts support groups or arrives for camp looking anxious, not making eye contact, clinging to a parent, and when the program ends the child is wearing a huge smile, hugging new friends, laughing and not feeling alone any longer. When kids who know how it feels to experience the death of someone close share their stories, it really helps facilitate healing. It's a special kind of magic that's hard to describe."
Annie's Hope works to provide a safe and accepting environment for all, no matter the background. There is no cost to the grieving families for involvement and there is no affiliation with a religious group, health care system or any other entity.
Annie's Hope serves grieving families who seek support, regardless of race, ethnicity, sexual orientation, spiritual beliefs and financial situation. Annie's Hope understands that it is crucial to pace a client's grief and to not rush anything.
"Sometimes people aren't at a place with their grief where they are ready for a support program and that's okay," LaBelle said. "Everyone's grief journey is different. In those instances, we try to plant seeds and make suggestions so that later, when people do feel ready, they will contact Annie's Hope and find a program that fits their needs."
"Annie's Hope has the most amazing team of staff and volunteers," LaBelle said. "Most people don't like to think about death or grief, but our team is there with families when cancer treatments fail and parents have to tell kids that someone is going to die. Annie's Hope staff goes to schools when sudden deaths call for crisis interventions. They are the kindest, most compassionate and dedicated group."