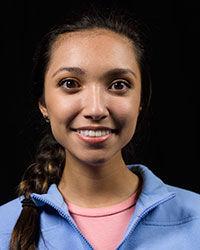 After attending a seminar in 1972 by a gentleman running an orphans' home in Arkansas, two members of the Church of Christ in the St. Louis area were moved by the plight of children in need of temporary care outside their own homes. To involve themselves in this growing issue, the Church of Christ in the following year founded Christian Family Services (CFS), a nonprofit children's placing agency supported by local Christians and churches. After 44 years, its legacy of serving families through Christ continues.
Over the decades, CFS has reached out to adults and children in numerous ways, including maternity and professional counseling, adoptive placement, family life education/enrichment and ConnectCare. While many children's placing agencies permanently remove a child from the parent's care, ConnectCare is a voluntary foster care program that allows children to return to their parents after a crisis is resolved.
"I would say it is foster care outside of the state box where it's not required or state appointed," said Steve Awtrey, executive director at Christian Family Services. "It is families that are in situations where their children can go to a stable environment."
During this time, parents are provided with assistance in employment, medical issues or housing solutions. The Weinman Shelter serves female victims of domestic violence.
"Empowering these parents is the biggest part," said Sarah Gentry, ConnectCare coordinator and therapist at Christian Family Services. "Many of the couples we see are coming to us from broken families having little to no support."
In addition, CFS believes that all families deserve stability and hope for the future, regardless of race, sex or religion, while parents can be assured that their children are in homes of state-licensed Christian foster families.
Equally important, adoption services adhere to the needs of mothers of all ages, along with assistance in seeking legal counsel. Additionally, CFS offers coverage of medical costs related to the birth and the opportunity to choose the adoptive parents of their child.
One adoptive family is Russ and Cindy Anderson, who welcomed Hannah into their home in 1996. Prior to the delivery, Russ and Cindy met Hannah's biological mother, Becky, whose introduction to the prospective new family increased her confidence regarding the adoption plan.
"I physically saw them and could imagine my baby with them," Becky said.
Today, CFS has had over 300 agency adoptions since its establishment in 1973, five of which were from this past year. Aside from child placement services, it assisted 487 families participating in, or in need of, counseling with an end total of 2,218 sessions. In addition to these growing totals, CFS plans to continue to find homes for children through ConnectCare as well as help families find solutions through the Christian faith.
"As an agency, I'd like us to continue enriching our existing services and touch more lives," Awtrey said. 
To do so, CFS relies on funding from donations (66 percent of its annual income) and from counseling/adoptions (33 percent). The organization is not subsidized by the government.
A second way to support its cause is to donate children's clothing or books, backpacks, diapers, and baby wipes – any of these items. CFS expresses its appreciation on behalf of those who need them.
"One of the greatest ways to volunteer would be to become a foster family," Awtrey continued.
After being trained and cleared, foster families spend roughly 22 days with a child in their care. Although this may seem like a short period, the impact left on these children is a huge factor in defining their future within or outside their birth family.