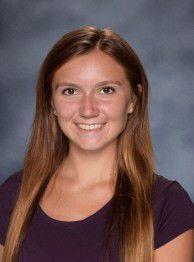 The building at 705 Summit Ave. in East Saint Louis is a sturdy, red-brick, two-story – the kind where a person sees character just by looking at it. Previously a rectory belonging to St. Adalbert's Parish, this building has lived multiple lives.
Originally, Vincent Gray Alternative High School served as a high school for students unable to continue in the local public schools. An expansion left the building empty. In 1993, from the bones of the old Vincent Gray Alternative High School, the Family Center was born.
"The empty building would have just gone the way of many other buildings in the area," Sister Carol Lehmkuhl said. "Some ideas came up that maybe there was another way of using the buildings that had once been the high school."
According to Sister Carol, founder, that was when Family Center started. Its goal was to work with low-income families and help them to be independent and proud of themselves. This is achieved by offering programs like Women's Circle, a support system for women and their families, and programs targeted for assisting seniors. Other opportunities involve families of all ages.
After a couple years of working with families, it became clear that the abundance of abandoned homes and need for affordable housing was high on the list of needs of the community. The East Side Heart and Home Center's target was to build and provide homes for families in need.
In the beginning, the programs operated independently. After several years, it was apparent that the needs provided by the two organizations went hand in hand, so a consolidation formed East Side Heart & Home Family Center. Some local residents have benefited from multiple aspects of the programs.
"Participation with the Family Center has been good for me because I got my GED from here, and it gives me chances to do things that I've never done, like going to Grant's Farm and pumpkin patches with my kids," said Sharon Wildourn, a longtime participant.
Sister Carol sees results that are stunning for individuals, but also broader than simply one-on-one with residents.
"It's good work, it's hard work and I think we have helped a lot of people learn to appreciate the City of East St. Louis, because that's our intention to try to change the negative opinion of the city," Sister Lehmkuhl said. "We want to show that East St. Louis ... has some wonderful people, hard-working people that just need good opportunities to advance jobs and get good schooling and such. That's what, in our little way, we try to provide."
In order to ensure they are on the right track in helping the community, the organization incorporates families into its governing structure.
A housing committee works with the program, mixing people who already have gone through the program and other individuals interested in the work of East Side Heart and Home. They look at, assess and speak to local people to determine ways in which the program can move forward and help members of the community succeed.
"I think success – the definition of success – is not to be necessarily recognized nationally but to be recognized by your family or yourself as someone who has stayed the course and succeeded in the goal that they're trying to accomplish," Sister Carol said. "Maybe to help their kids become a little bit better than they were and to have them have a little bit more opportunity than they did when they first came to live in East St. Louis."
The organization is mainly funded through fundraisers and grant writing, as it receives no federal funding. Newsletters sent twice a year help spread the word. Its Old Newsboys grant this year was used for school uniforms for children of many ages.
"It's hard to find finances to operate," Sister said. "Our funding comes from people who believe in us and believe in what we are trying to do."