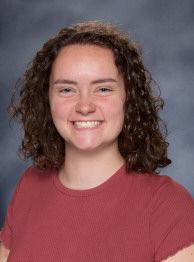 Socks. Underwear. Some things so common and small may seem trivial to some, but they mean the world to others.
For Jerry and Christine Doud, this reality is apparent. Founders of Serving Our Community Kids Corporation, the Douds supply local charities caring for at-risk children with socks and underwear. The idea started from Jerry's time in the armed service.
"When I was overseas, children were treated less than what farm animals would be treated," he said. "I saw quite a bit of that, so when I came back to the States, we had the opportunity through our church to help families in temporary housing. Our church started a housing project and from that, we could see that there were children in St. Louis that needed help."
Those at-risk children came from a variety of situations. They might have been abused, their mothers could not work or they didn't have enough money for both clothes and food, forcing them to make decisions.
"Some of the children would go to school with no underwear, some of the girls would be wearing their older brother's underwear," Jerry said. "When some of the children in the classes found out about it, they made fun of those children with no underwear or wrong-sex underwear and it caused a major problem with self-esteem and made things worse."
He was a member of a social ministry in his church in charge of outreach and secured long underwear for toddlers from the Fruit of the Loom representative in the Midwest. The following year, he requested money from the committee, but it didn't have the funds. So, he turned to his friends.
"To my surprise, we got about $500 or so," Jerry said.
"The following year, my friends asked if we were going to do it again. I said 'yes.' And it grew. One year we got maybe $20,000 – but we never have enough funds. Typically, we raise $10,000 to $12,000. If we had enough funds, we would probably need twice that amount to answer the needs of just local charities."
According to the Douds, they have helped around 50 different charities in 30 years. And they currently work with 22 charities around the St. Louis area, including Our Lady's Inn, a shelter and support center for homeless pregnant women and their children.
Peggy Forrest, executive director and president of Our Lady's Inn, said, "We sheltered and provided all kinds of material supports to 156 children just last year alone. So, one of the things that [the women] need [for their families] when they come in is clothing, everything from the basics of underwear and socks and shoes to jackets and coats and backpacks. Having an organization that will help provide some of that is just a tremendous help for us."
The Douds are selective about charities they support. A charity needing socks and underwear must fill out a request form stating specific sizes and styles needed by the children.
Then, the Douds go into action. They arrive unannounced at the charity to see its operation. They look at the charity's public record to see how they spend their money. If they feel it is does not provide the service to children it intends, they refuse the request because there are others to help.
In 2017, they were able to help more than 1,300 children in local charities.
"[My favorite part] is the children," Jerry said. "They will run up and stand around me and giggle and laugh. They'll want to tell me their story and show me their artwork. It's just exciting."
For years, they have received funds from Old Newsboys to buy some of the socks and underwear they distribute. He has returned the favor by wallpapering his office walls with aprons he has worn while selling Old Newsboys newspaper editions for donations over several decades on the Thursday before Thanksgiving. 
The week beyond Old Newsboys Day is busy for the Douds.
Every year on the Saturday before the holiday, they and multiple volunteers gather from 9 a.m. to noon and help unpack and deliver underwear and socks to the charities. According to Jerry, everyone is welcome.
"We're just very thankful that there is a community out there, both private and public organizations, that have provided funds," he said. "It's a challenge, but I like challenges. The kids – that's awesome."