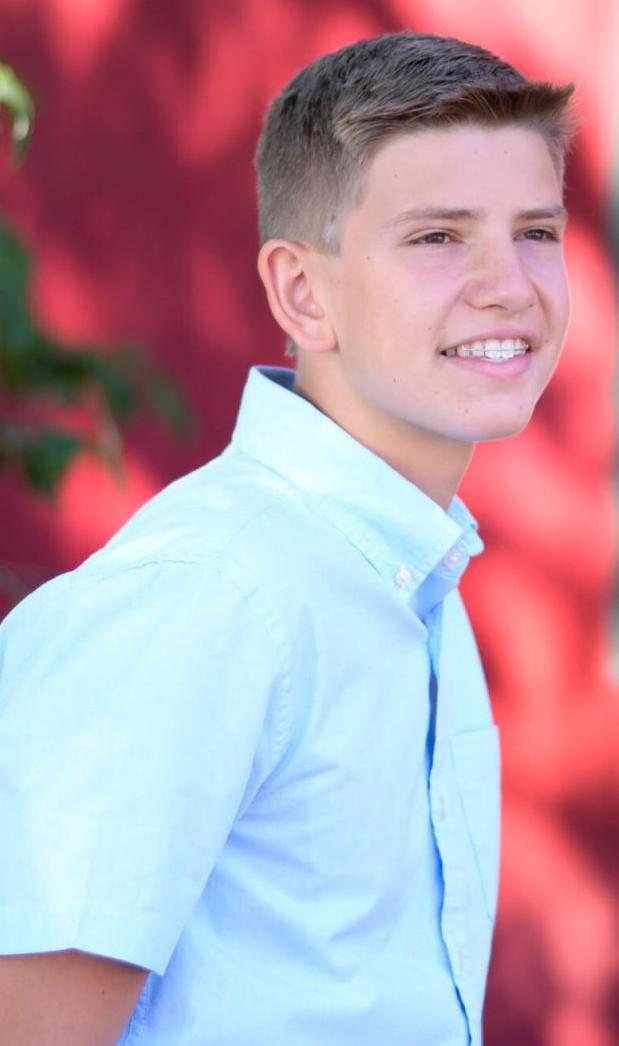 Twenty years ago, 107 acres of beautiful, rural land was donated with the purpose of becoming a Christian camp. Since developed, Strong Tower Ranch has grown to serve thousands of kids with its day camp and horse programs.
"It's a unique ministry; no other program offers free horsemanship. These are expensive horses that we can use to serve children for free. Nobody does that. It's what I like to call therapy for the heart," Lori Brooks, horsemanship program director, said.
As an independent, non-denominational Christian ministry, Strong Tower Ranch relies on a strong team of volunteers and independent and corporate donors to fuel its impactful work.
"We have a lake, barn, wilderness cabin that people can rent, stage, arena and ball fields," Brooks said.
In addition to these camp amenities, Strong Tower Ranch maintains 14 horses with only three paid, full-time staff.
"We have over 75 volunteers during the summer camp weeks. In all, we have about 300 volunteers for the summer, not counting repeats. Sixteen volunteers work in the barn, our fall and spring programs require around 20 volunteers and we also have summer interns," Brooks counted.
Many volunteers, affected by the ranch's programs as capers, return to pay it forward. Volunteers like Sarah are as impacted as the kids they help serve.
"During one of our trail rides, there was a guy with cerebral palsy who wanted to pet a horse," Sarah said. "I asked him, 'What does God mean to you?' I remember him telling me, 'God helped me through so many things.' Much later, he saw me at Walmart and remembered me. A lot of people would think the kids just remember horses, not the person talking to them."
Like Sarah, many volunteers develop relationships with the campers they serve.
"One of our wranglers was having a bad attitude about working at camp, but he was really able to open up and share a lot with a kid he was paired up with who was bullied for being small," Brooks recalled, recalling a wrangler who had experienced the same challenges. "It's really divine intervention which wranglers the kids will get."
Strong Tower Ranch reaches kids from all areas of life who face different obstacles. About half of Strong Tower's children are sponsored and able to attend camp for free. Those children come from the foster system; Angel Tree, which ministers to children with a parent in prison, and general situations of poverty.
"Some of our kids don't know healthy love. Many have been abused. Here is where they first experience love, kindness, respect and dignity," Brooks said. "Past campers can relate with the kids who learn that you're not identified by the mistakes of your parents or what happened to you."
This past year an Old Newsboys grant provided riding supplies to Strong Tower Ranch. Brooks hopes the sale of newspapers for donations this year on Nov. 15 will allow a request for new, synthetic saddles to be funded for the horse program.
"Our old saddles are becoming really worn out and are generally too heavy for the kids," Brooks said.
Continued support allows Strong Tower Ranch to continue its impactful day camp and horsemanship programs.
"The horses are really empowering. I remember a girl who had brain cancer was blind in one eye and got to ride on a horse that was blind in the same eye. She really connected with the horse and when her cancer came back in the other eye she was afraid that she would become totally blind. The horse brought her so much peace and it gave her courage to get through the surgery," Brooks said.