This press release engine is designed to allow you to share news with the readership of STLtoday.com. The Post-Dispatch has reviewed the contents of these news releases before they were posted on STLtoday.com, but has not verified their accuracy.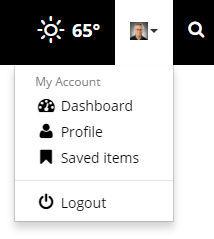 How do I enter a press release?
First you have to register or log in. If you've already registered to participate in one of our forums or to comment on a chat, then you can enter a press release.
If not, you can register through the log-in box at the top of the right column on the website.
Once you have registered, click the Dashboard button on your profile and you'll find all types of choices there about managing your account.
You'll select the "Create article" button on the left side. That will let you start creating your press release.

The categories help readers sort through the press releases. The more distinct you can make the release by picking the category and the subcategory, the more likely a reader looking for a specific topic will be able to find it. In the additional category fields, you can select multiple subcategories by holding down the Control key and clicking on the ones you would like your release to appear under.
What is the press release title?
This is the headline that will appear on the press release. This needs to be concise, clear, accurate, descriptive and on point. You want to grab the reader's attention, so use words that would grab your attention. Do not use all upper-case letters in the headline.
What goes in the press release body?
This is where you can enter your information. Try to give a short summary of what your release is about at the top of the release. This should answer five questions: Who? What? When? Where? and How? In many cases, this is as much as a user may read, so make it count. Don't pile in too much. Try to limit it to 25 words or less. For example:
Once you have entered your summary, then you can enter the rest of the info you want to share.
When will my release appear?
Once you submit your release, it will be reviewed and then posted within 48 hours. We do reserve the right to reject any release or the right to take a release down. Some reasons we would remove a release is for libel or slander, profanity or known falsehoods. 
Yes, you can add a photo to your release by using the image tool at the bottom of your release
Can I add a hyperlink to another website?
Yes. When you enter in the url of a website, it automatically will create a live link for you.