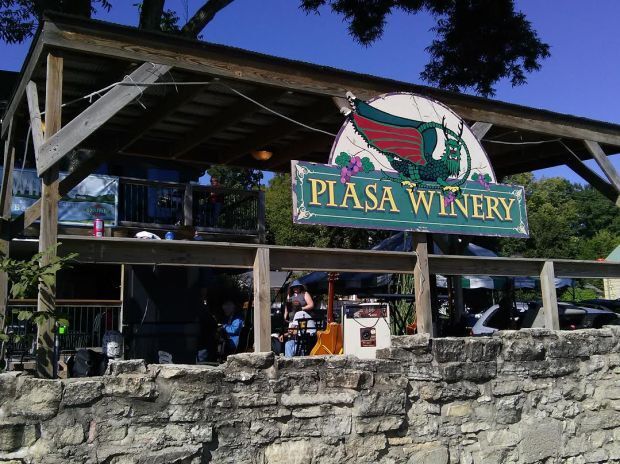 A friend and I set out on a Sunday morning for Grafton, which is about 45 miles from downtown St. Louis. (It's less than 15 miles from St. Charles if you take the Grafton ferry.) We drove over the McKinley Bridge, however, and took Illinois Route 3 toward Illinois 100 and a large parking lot in the middle of the small town. Deciding to start close to the river and work our way out, we headed to Grafton Harbor.
Grafton Harbor Floating Winery is the least winery-like: It's more like a gift shop that offers free medicine cup-size tastes of wines with colorfully tacky labels that say things like "Pirate's Booty" and "Nauti Wench." The wines were labeled California, but yes, the location does call itself a winery. The shop sells more than 100 wines "from around the world," says its website. Outside, barrel tables let you sip wine while watching boats dock.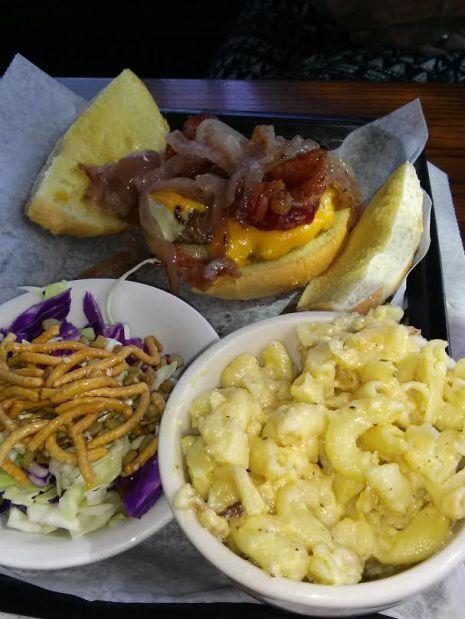 Across the parking lot, the Piasa Winery and Pub has a beautiful bar with dozens of beers. Near the bar is a separate wine-tasting area, but workers knew little about the wines we tasted except to say they were from Forsee Vineyards and Winery in Coffeen, Ill.
The wine was tasty enough to warrant buying a $6 glass of Chardonel, a dry white, and it seemed a good idea to add food to the mix. Piasa's dining room has large windows and a ceiling mural that pays tribute to rock albums. We split an ultimate bacon burger ($7.95), which was plenty because we also ordered a side of mac and cheese ($1.95) and substituted Thai slaw ($1.50) for chips. The waitress had recommended the burger, and the meal was tasty and filling for two people.
More info • Grafton Harbor Marina and Floating Winery, 215 West Water Street. 618-786-7678; graftonharbor.net. Piasa Winery and Pub, 225 West Main Street, Grafton. 618-786-9463; piasawinery.com