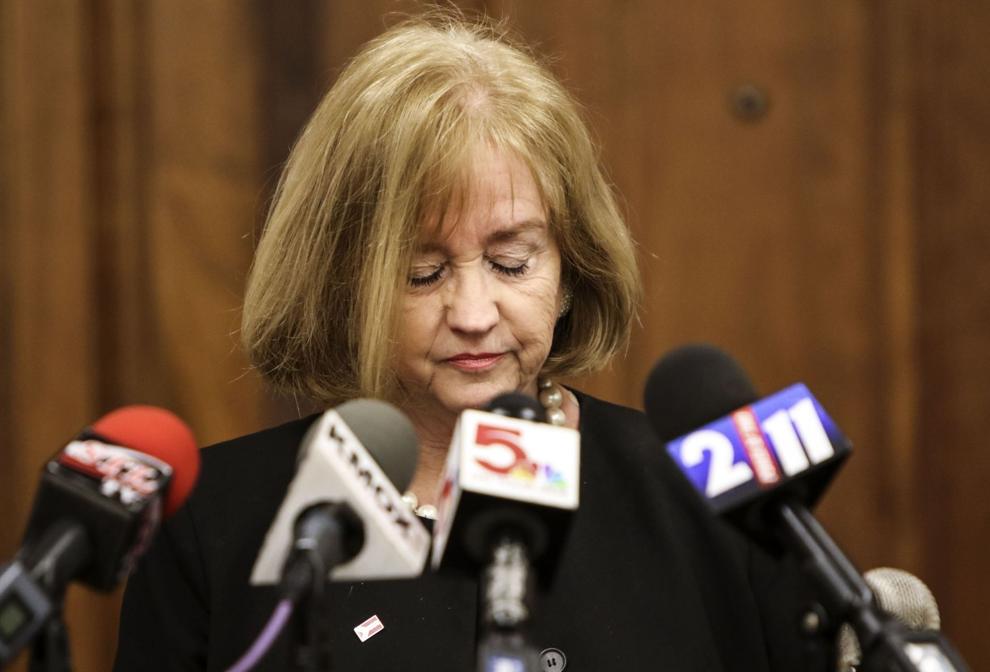 Mayor Lyda Krewson appeared ready to seek reelection, even as her first term covered a tumultuous four years at City Hall and on the streets.  
Krewson, 68 and a former alderman for her Central West End neighborhood, became the city's first female mayor in 2017, replacing Francis Slay, who had served a record four terms. Krewson narrowly won the city's Democratic primary that year, edging city Treasurer Tishaura Jones by 879 votes in a seven-candidate field. It was obvious at City Hall that Jones, the daughter of former city comptroller Virvus Jones, was itching for a rematch.
Last January, Krewson said she was "absolutely" planning to run. But on Nov. 18, three days before filing opened for the March 2021 election, Krewson announced, "A new mayor will lead us forward."
Quickly filing for the job were Alderman Cara Spencer, D-20th Ward, Aldermanic President Lewis Reed, and Jones. This will be Spencer's first bid for mayor and the third for Reed.
Candidates for mayor, comptroller and aldermanic seats will not run as members of political parties. The top two vote-getters go to a runoff one month later. And if a nonpartisan format isn't radical change enough, the new system includes this rare feature: Voters can cast votes for any and all of the candidates, and each vote carries the same weight. Dubbed "approval voting," backers are aware of its use only in Fargo, North Dakota. It does not apply to the "county offices," such as treasurer and sheriff.
A progressive group gathered petitions to put the issue before voters. The Board of Aldermen went on record 18-8 against it, with Black aldermen opposed and the progressive bloc generally for it. Spencer voted "present."
Jones endorsed it. The plan easily passed in the city, losing only in north side wards.
Whoever emerges the winner will become the city's 47th mayor.