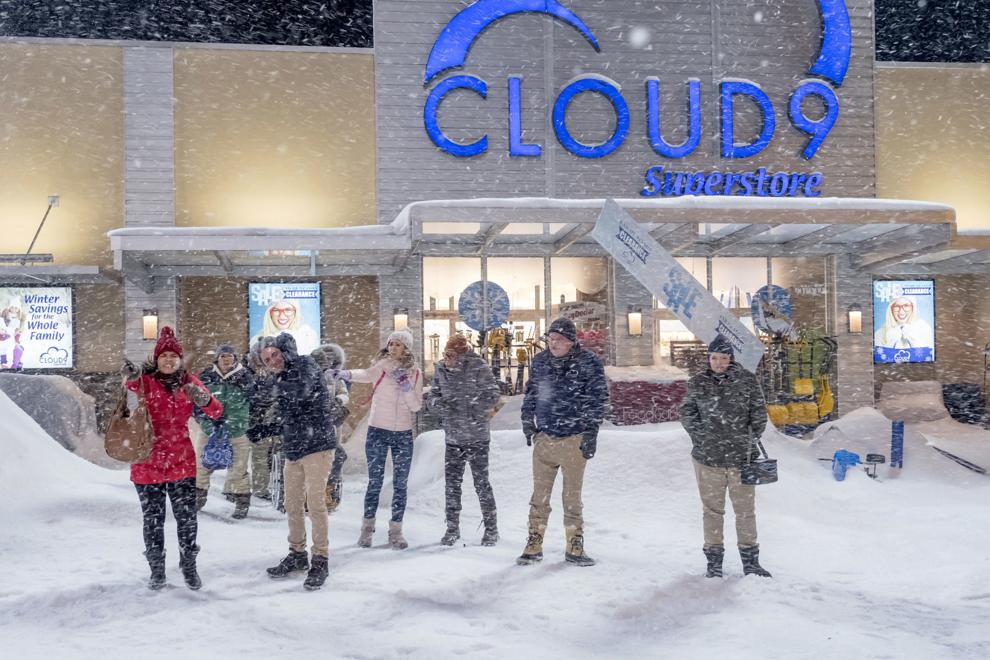 'Superstore'
To appreciate "Superstore," the funniest NBC comedy you're probably not watching, suspension of disbelief is key.
Staff members at the St. Louis location of Cloud 9 (15157 Ozark Highlands Road), a big-box store similar to Walmart, never seem to be working. Turnover seems not to be a thing. There aren't a lot of customers. But we digress.
Part of the fun of "Superstore" is its St. Louis Easter eggs — references to "the Clayton store," local products on shelves, images of local landmarks, the big St. Louis Area Foodbank collection bin at the front of the store. This season, a calendar featuring scenes from around the metro area was added to the office of store manager Amy (America Ferrera). The "Year in the City" calendar was designed by artist Janet Muhm of Ballwin.
Producers spotted Muhm's work online (ayearinthecity.com), and she rushed them a copy. "Superstore" is in its fourth season and recently was renewed for a fifth. — Gabe Hartwig