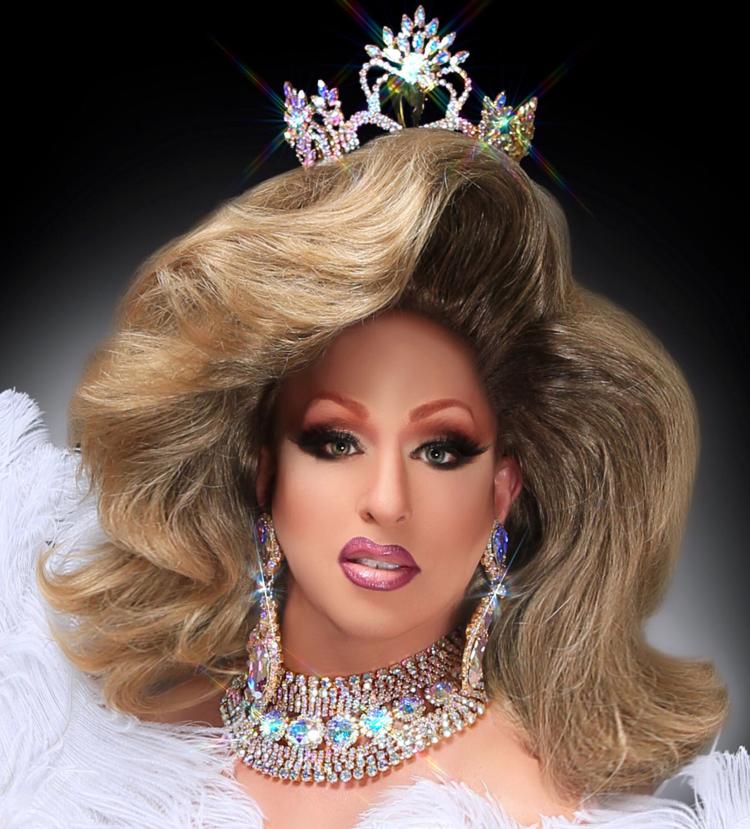 "Like most people, it started on Halloween," says Jamie Olsen, 45, of his introduction to drag.
He and his then-boyfriend dressed as Liza Minnelli and Judy Garland, respectively, and won a costume contest in the mid-'90s. An invitation followed to compete in an amateur drag contest. He won — "and then it kind of snowballed."
Female impersonation has been Olsen's full-time job for the past 20 years.
Born and raised in Buffalo, N.Y., he moved to Minneapolis, where he lived for 22 years. He relocated to St. Louis last year to work at Hamburger Mary's, where he performs five to six days a week as Nina DiAngelo.
DiAngelo is Miss Gay Midwest America 2018.
"I like all kinds of drag. I really love the celebrity impersonation part of it, but I don't like to do that all the time," Olsen says. "I still like to do really campy, funny stuff. I like to be very glamorous. I've found it's served me best to be versatile as opposed to kind of tunnel-vision into one type of drag.
"The celebrity impersonation part of it has afforded me a lot of opportunities financially. All the divas that I do — Bette Midler, Barbra Streisand, Liza Minnelli, Cher, Dolly Parton — they're all like 70 years old, so it's not always fun to impersonate a 70-year-old woman. But the crowd seems to respond really well to those."
This won't be Olsen's first time at Miss Gay America. He's also competed at the national level for Miss Gay USofA and All American Goddess, and he won National Entertainer of the Year in 2003.
In the weeks leading up to Miss Gay America, Olsen has been traveling to Chicago and Minneapolis for rehearsals and costume fittings.
"My favorite part is I really love putting a talent number together," he says. "My least favorite part is how much it costs."
He's also been trying to mentally prepare. "If I do win, it's a big job, and I want to be ready for it."
In the event that he wins the crown, he's looking forward to traveling and being a role model. He also wants to get new performers involved with pageantry.
"There's definitely room for new blood and to bring growth into the system," he says. "It's perfect for any queen who is looking for direction and growth; it's a great way to improve yourself."