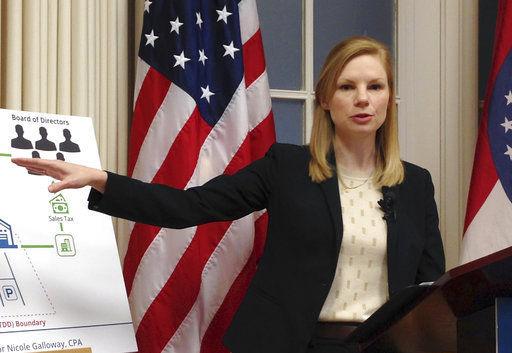 The package of ethics law changes won 62 percent support, but the provision on how Missouri draws legislative maps has raised some questions.
Amendment 1, known as the "Clean Missouri" initiative, tightens campaign contribution limits, mandates politicians wait two years before becoming lobbyists, bans lobbyist gifts over $5 and requires state lawmakers to adhere to the Sunshine law.
It also changes how Missouri draws state legislative districts, with a model designed to have the number of seats won by each party more closely reflect its statewide vote.
Some black Democrats said the provision would reduce their representation in the Legislature. Republicans worry the map would be gerrymandered in favor of Democrats because of a "partisan fairness" provision.
Currently, state legislative districts are drawn by two bipartisan panels. Under the new model, the state auditor would appoint a nonpartisan state demographer to draw new districts after the 2020 U.S. Census, to be approved by legislative leaders. A citizen commission would review the lines.
Clean Missouri's success made the race for state auditor all the more significant. Now, it'll be incumbent Nicole Galloway vetting candidates for the demographer position. She's the only Democrat holding statewide office.