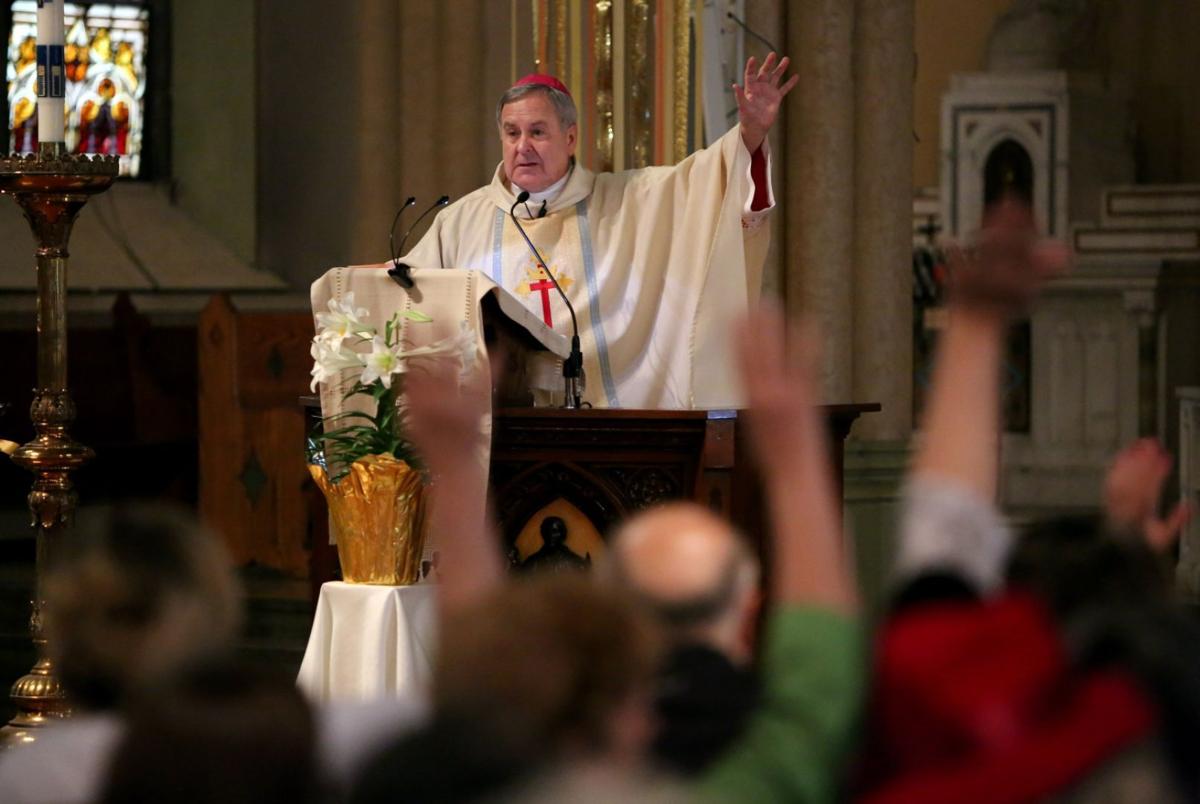 When we see news about crime in our region, we often think solutions lie in better, stronger laws, or tougher and smarter enforcement.
Laws are important, to be sure. But a society can only be governed by laws if the people truly know how to love their neighbor as someone with God-given dignity.
The first place that human hearts are formed — where we learn to give and receive love and recognize dignity — is in the home. But when our homes are broken or unstable (materially and spiritually) our lives become fractured. When our housing changes month to month, or year to year, families and communities suffer from a lack of stability. If our living arrangements are dependent upon the whims of impersonal institutions or distant landlords, or if we don't take pride in our house because it's not our own, it's hard for the home to become a place of peace, rest and love. Instead, too often, it becomes a breeding place for the denial of self-respect, progressing into the lack of recognition of the dignity of others.
In 1983, under the leadership of Pope John Paul II, the Vatican released the Charter of the Rights of the Family, which stated: "The family has the right to decent housing, fitting for family life and commensurate to the number of the members, in a physical environment that provides the basic services for the life of the family and the community." I want to help make that right a reality.
One of the best ways to provide "decent housing, fitting for family life," is to empower individuals and families to embrace homeownership. Many impoverished neighborhoods of St. Louis suffer from violence and crime precisely because the members of these communities lack control over their own living arrangements. Black neighborhoods especially have lagged behind in home ownership due largely to systemic injustices.
The Ferguson Commission report identified research which found that less than half of black American households in the U.S. are homeowners, compared to nearly three-quarters of white American households. In St. Louis city, while 56 percent of white residents are homeowners, only 32 percent of black residents own their own homes. Furthermore, the median value of a black-owned home here is $82,000, but $145,000 for a white-owned home. Additionally, the report points out that by some estimates black St. Louisans are denied home loans at more than twice the rate as white St. Louisans.
For the sake of our neighborhoods, our city, and our entire region, something must be done to address this imbalance. We have to help St. Louisans of modest means who want to own a home find the means to do so.
This is why when the Incarnate Word Foundation asked me to support their formation of a new entity, the St. Joseph Housing Initiative, I enthusiastically agreed. St. Joseph Housing is a faith-based, nonprofit start-up with the mission to produce housing opportunities for low- and moderate-income families so they can thrive and prosper.
Initially, St. Joseph Housing will develop a sustainable business model that focuses on rehabilitating housing in portions of south St. Louis around the diverse Carondelet and Dutchtown neighborhoods with the dual goals of stabilizing the neighborhoods and providing quality housing to help families, especially minority families, on the path to financial independence.
In the long-term, St. Joseph Housing will seek to expand its geographic footprint into north St. Louis, and eventually to reinvigorate the area into diverse, sustainable neighborhoods where low- and moderate-income families can build wealth.
Additionally, St. Joseph Housing is creating the First Neighbor program to match current neighborhood residents with the new homeowners in order to build relationships and a sense of community. Volunteers will assist with construction and financial expertise. Potential homebuyers will be connected with banking institutions for mortgage programs, down-payment assistance and other financial guidance.
It's a holistic approach to solving the dearth of homeownership in these neighborhoods. I hope it will begin a revival in community and family life. And I hope you'll join me on this path to a more loving, peaceful and equitable region.
The Most Rev. Robert J. Carlson is the archbishop of St. Louis.