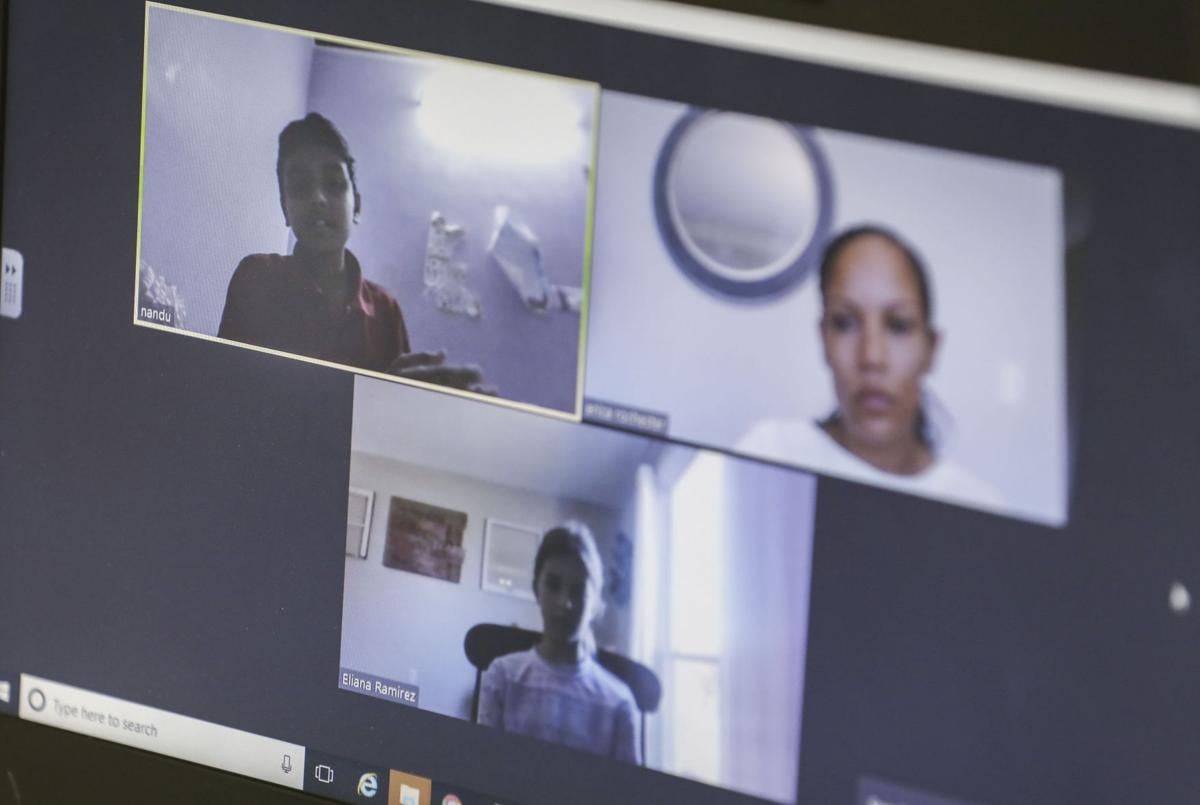 When I went to step outside a few days ago, I was excited to catch the scent of blooming flowers and freshly mown grass. Strapped to my face was a pesky piece of cloth tied with two elastic bands, restraining me from something that used to be a highlight of my day. The coronavirus pandemic's relentless robbery didn't stop at my enjoyment of spring scents; it pushed into the mental state of society.
For the one-year mark of the global pandemic's presence in Missouri, I took some time to reflect on our current society. Except for grocery shopping and other essential trips, many families have not left their homes in a year for fear of contracting the coronavirus. Others have spent time at gatherings without fear of the pandemic. Though everyone has dealt with the events of the past year in different ways, there was one common feeling that everyone experienced at some point: isolation.
Whether it was the initial lockdown in March 2020 or the summer without vacation, children, teenagers and adults alike experienced a feeling of loneliness and sadness because of the monotony of the lifestyle pushed upon them. Despite the negativity attached to those memories, there was one positive impact to come from the pandemic: Long-suppressed mental health struggles finally got the focus they needed by the news media and general public.
However, it wasn't the more open discussions that brought positive change. Rather, it was the discovery of the mysterious teenage state of mind that made a difference. People began looking seriously at the question of whether teenagers were suffering in silence through this isolation in their everyday lives.
In this pandemic, many students have remained at home for almost 11 straight months with little to no social interaction. To a group of individuals who pride themselves on their social capabilities, it is quite a shock to go from daily interactions to sitting in front of a computer screen for six to seven hours a day. To many, the school day is just as much about social interaction as it is about learning. Remove day-to-day interactions with friends from a student's life, and whatever mental health crisis teenagers might be experiencing is only aggravated.
Taken from us teenagers was physical interaction. Left behind was a feeling of isolation like none we've experienced before. My peers and I became unable to engage in actions that boosted our natural levels of serotonin, the mood-stabilization hormone. Instead of a burst of happiness every time someone complimented us at school, we were left sitting in our beds scrolling through TikTok and other social media platforms for countless hours every day. Rather than experiencing genuine social and mental happiness, teens created false standards of what life should be like, and we became disappointed when our experience didn't match the perfect world that we saw being created on the screen of our phone.
None of this is really new. I believe a decline in happiness across the St. Louis community as a whole has been present for many years. We as teenagers and high school students have seen too many of our fellow classmates, friends and even family members take their own lives. Sure, we might be at or below the national average, but that simply is not enough. A recognition of the magnitude of our current situation is essential to alter the narrative and eliminate the stigma surrounding mental health in our community.
Just as slowing the spread of the coronavirus required everyone to do their part, restoring teenage happiness will take efforts from every member of the community. The pandemic brought to the forefront an issue that had existed long before. It will take students and peers checking in on those around them and ensuring that each of us have done everything possible for them. It will take parents and family members checking in on each other and making sure that they are there to unconditionally support the person in need of attention. It will take mentors and trusted adults allowing teenagers to confide in them and nurture the teen's development.
In the past year, far too many experiences and opportunities have been taken from everyone. It is time to come together and restore happiness to the rightful teenage owners.
Aashish Allu is a junior at Lafayette High School and a leader of Rockwood Mission Mental Health Awareness, a group dedicated to reforming teenage mental health.