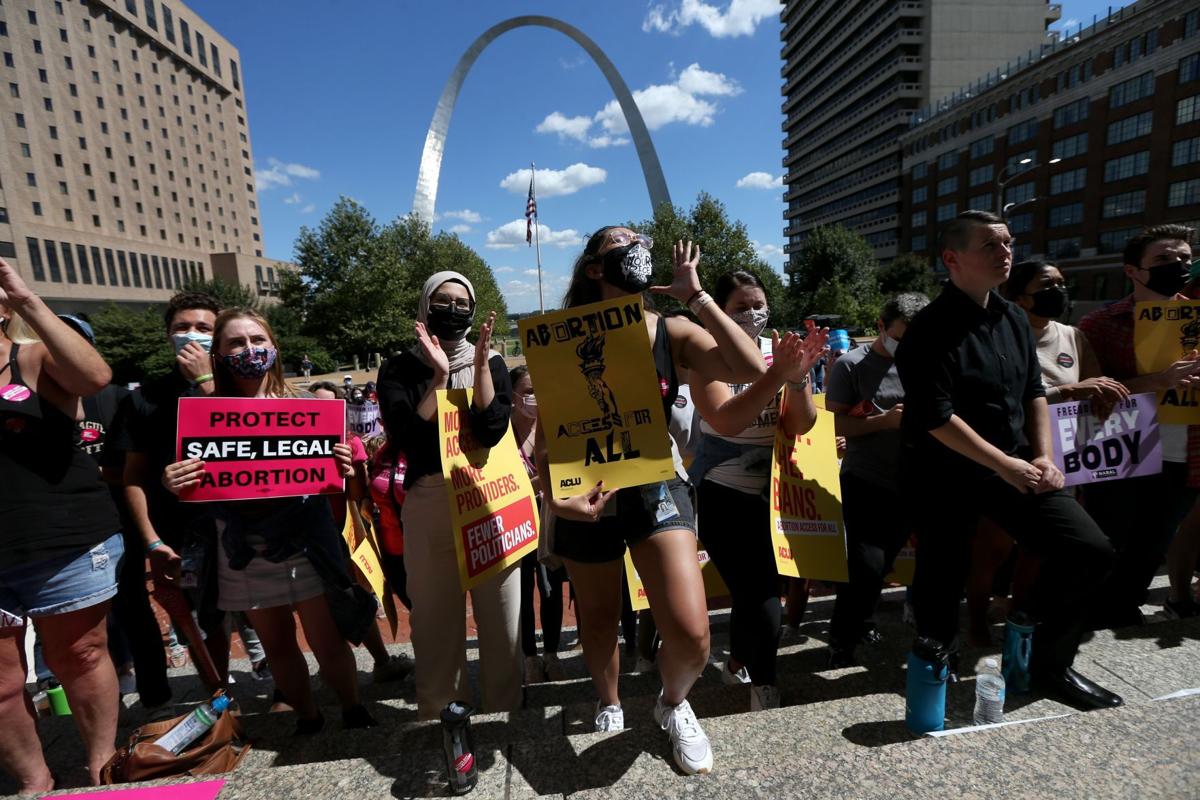 Earlier this month, a devastating law went into effect after legislators pushed through the most extreme and dangerous ban on abortion in the country only two states away in Texas. In a 5-4 decision, the U.S. Supreme Court allowed what clearly seems to be an unconstitutional ban on abortion to remain in effect, essentially overturning Roe v. Wade for Texans.
Texas and Missouri have a lot in common besides legendary barbecue; both states face a litany of anti-abortion restrictions designed to make this essential health care difficult — if not impossible — to access. So really, the barbecue doesn't matter all that much when our legislators are trying their damnedest to control our ability to make the best health care decisions for ourselves and our families.
We're writing this out of concern for our friends, family and colleagues in Texas, but we're also writing this because what Texas lawmakers did — stripping communities of their rightful health care — is very possible here in Missouri. No doubt, the same politicians who passed House Bill 126 in 2019 will work tirelessly to pass copycat legislation in the months to come. Already, Missouri only has one (yes, only one) clinic providing abortion care. We can drive across the border to Kansas or Illinois to access care, where many Texans will now be forced to travel in order to obtain their abortions. But that's only if we can get the time off work, find someone to watch our kids, and raise enough funds to cover all these costs.
Missourians are not strangers to abortion restrictions. We're particularly keen on the ones that are medically unnecessary and politically and ideologically motivated. In order to access abortion care, Missourians first have to wait 72 hours between their initial appointment and when they actually get their abortion. This means having to visit the clinic on two separate occasions, and taking more time off work, finding additional child care and being forced to navigate the swarm of hateful clinic protesters spewing harmful, dehumanizing judgments at patients exercising their rights.
So what can we do? Right now, we can channel our anger and frustration into meaningful action. Missourians who support access to abortion can fight disinformation about abortions and abortion access. We don't need a new underground network for abortion access. We have abortion funds and organizations that support and lift up abortion providers like clinic escorts. These folks work around the clock to ensure that everyone who needs abortion care can access and afford it.
We can also talk about abortion more. Say the word "abortion" when talking about it, especially with family and friends. Abortion is not shameful, embarrassing or wrong. It's a common, normal and a basic part of reproductive health care. We must center the lived experience and expertise of people who have abortions. When we live in a state with as awful maternal mortality rates as we do, we need to be working to normalize and destigmatize all reproductive health care, including abortion care, because when communities have access to the full spectrum of care, everyone benefits.
Talking about abortion also means knowing the facts and using them to debunk disinformation about medication abortion. It's safe, effective, and above all else, medication abortion can help people take control of their health care in the comfort of their own home. That's exactly why anti-abortion extremists in Texas (and Missouri) have made it inaccessible — and are itching to restrict it even further.
Unlike the popular saying in Las Vegas, what happens in Texas doesn't always stay in Texas. Roe is already a right in name only to a majority of folks in our state — Black, Indigenous, and communities of color, youth, LGBTQ, and folks who live rurally. More than ever, we must fight for what is rightly ours: the ability to control our bodies, care for our communities and plan our futures.
Mariceli Alegria lives in St. Louis and is the clinic support manager for NARAL Pro-Choice Missouri. Kelsey Rhodes lives in Kansas City. She is a full time advocate for reproductive health.