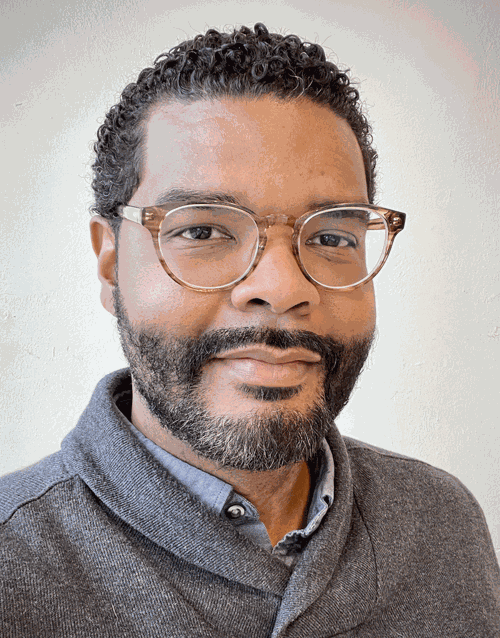 Since the spring of 2018, there has been an organized effort to force the closure of St. Louis' medium security jail, commonly but inaccurately known as the workhouse. The campaign has grown in strength and political clout, gaining corporate support from none other than Ben & Jerry's ice cream and at least one mayoral candidate saying that closing the workhouse is her "top priority" should she become mayor. But the Feb. 6 riot at the other city jail, the City Justice Center, has forced those supporters to pivot from backing a policy that clearly worsened conditions for inmates at the Justice Center to now advocating for the well-being of those inmates.
Concern about the failures of the city jails is nothing new. Not to St. Louis and not to me, personally. A decade ago, as a first-term alderman, I served as vice-chair of the aldermanic Public Safety Committee. I spent time in both city jails at a time when overcrowding led to inmates regularly sleeping on the floor, and mismanagement led to numerous escapes and even guards running an inmate "fight club" and gambling on outcomes. It was a total mess, an embarrassment for the city, and a failure of government.
We held numerous hearings and grilled members of then-Mayor Francis Slay's administration. I became very familiar with how the city jails work — and don't work. But my experience with corrections goes back nearly a decade before that.
My first government job was as the legislative liaison for the director of the Missouri Department of Corrections. My primary function was to monitor legislation making its way through the Legislature that would in any way impact the department. To better understand the state's prison system, I wound up touring every prison in Missouri, sometimes accompanying legislators and their staff, sometimes going solo. I saw firsthand the varying conditions experienced by inmates and correctional officers. Both groups were usually from poor backgrounds, many of whom very easily could be in each other's shoes with a slight twist of fate.
It is with both of these experiences that I can say very clearly that closing the medium security jail would be a very costly mistake, both in dollars and human misery.
I don't doubt the intentions of the "Close the Workhouse" advocates. They are absolutely correct that conditions inside the medium security jail are unacceptable. The building is in disrepair after decades of deferred maintenance. But there are a few facts that organizers have continually ignored, which do cause me to question whether the focus on winning their campaign has caused them to lose sight of their original intention of improving the conditions of those trapped in an unjust criminal justice system.
The first thing is simple math. As of Feb. 17, 890 inmates were housed in city facilities — far fewer than the 1,884 in 2011 when I was vice chair of the Public Safety Committee, but still more than any one of the city jails can hold alone.
The second thing is that jail officials don't control the number of people sent to jail. Judges and prosecutors do that. Corrections officials are responsible for humanely housing the people who are sent to them. St. Louis presently has a prosecutor who actively is trying to keep down the number of people being sent to jail. I support Circuit Attorney Kim Gardner's reform mission, although it is clearly controversial and Gardner will not always be the city's chief prosecutor. So it is not responsible to make a permanent change based on temporary circumstances.
The third is operational capacity. The Justice Center currently has 782 beds. But that doesn't mean it can house 782 inmates. Pre-pandemic best practices for correctional facilities recommended not exceeding 85% of capacity, allowing space to segregate inmates as needed. That means using only 665 of those beds. This is the operating capacity. On the day of the riot, there were 710 Justice Center inmates. Overcrowded even by pre-pandemic standards.
It's easy to say we should close the workhouse. What layman would disagree with that? Hell, workhouses in and of themselves are immoral by today's standards. But the medium security jail isn't a workhouse. The nickname actually carried over from the 19th-century south side jail that today's north side facility replaced in the 1960s. Inmates at the original "work house" labored up to 10 hours a day to pay off fines. That is not what happens in this facility. As this campaign gained national attention, it's clear from the social media comments that fact is not universally understood and helps fuel the moral outrage.
The lasting solution is far less popular. And it is because it is so unpopular that mayors have put it off for decades. Taxpayers in this economically struggling city — long suffering from deferred maintenance of their own streets and alleys, who complain regularly about trash and crime — must invest to fix a crumbling and unsafe city jail. It's unpopular, but it's required.
This situation calls for informed leadership at a time when far too many are content to follow a path paved with good intentions, but that nonetheless is leading to catastrophe.