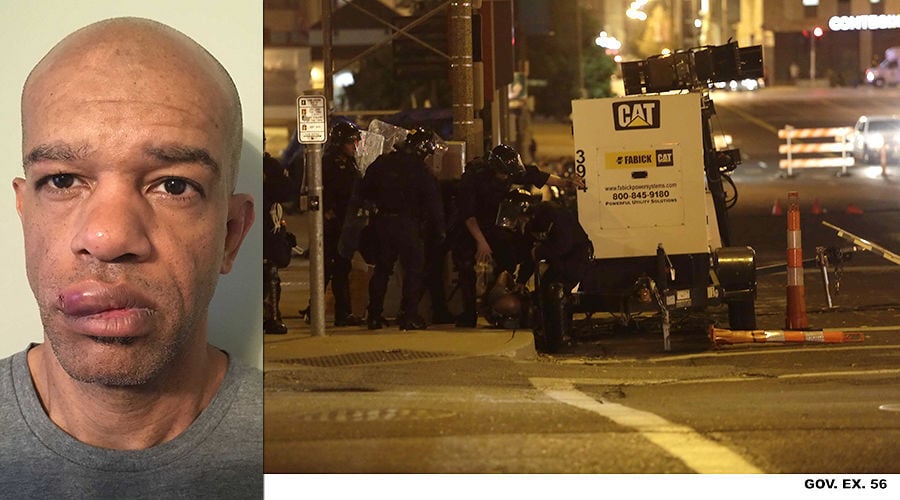 One evening in December 1999, I was walking down Euclid Avenue in St. Louis' Central West End neighborhood. I had been back in St. Louis only a few days. I was 22 years old and left the city four years prior to head south to attend Auburn University. I was excited to be back in the city of my birth and, armed with a newspaper under my arm, I was walking to the circled address of an apartment listed for rent.
As I crossed Delmar Boulevard, I heard the sound of a speeding car heading in my direction. I jumped on the curb just as the car came to a screeching halt. It was a police car, and two officers immediately jumped out and headed toward me.
One pulled me to the car and instructed me to put my hands on the hood. He asked for permission to search my pockets. I asked what this was about. Instead of giving me an answer, the other officer asked what I was doing in the area. I told him I was looking at apartments. The first officer, frisking me now, again asked for permission to search my pockets. I consented. "There's nothing in here that's going to stick me, is there?" he asked as he placed the contents of my pockets onto the hood.
Growing more upset at the indignity and embarrassment of the situation, I again asked what this was about, a tear welling up in my young eye. One of the officers pointed to a vehicle across the street. "You see that car over there?"
"You see that license plate?"
"You see that sticker on that license plate?"
"Yeah," I said for the third time.
"Well, people like to steal those stickers," said the cop. "And when we see people who look like they don't belong in this neighborhood, we check to see what they're up to."
Welcome back to St. Louis, I thought.
Policing in this city has been broken for a long time. Black people who live here have always known this very well as a matter of survival. Any ignorance of this situation among St. Louis' white residents was erased after the 2014 protests and riots that followed not only the killing of teenager Mike Brown by Ferguson police Officer Darren Wilson, as well as after the violent response of St. Louis-area police departments to the nonviolent protests that immediately followed.
That response escalated the situation and turned an all-too-common killing by St. Louis-area police into a national movement demanding a reckoning for decades of police violence and abuse of power. People demanded accountability for this death. They demanded a justice system where Black citizens could regularly expect accountability whenever police — public servants uniquely entrusted with the authority to use violence and even kill — misuse their power, resulting in unwarranted indignities, beatings or death.
Needless to say, such accountability still does not exist. Luther Hall was reminded of that fact this week.
At a time when so many are calling for a complete dismantling of the system, Hall worked within it. He went to the police academy and became a St. Louis city officer. When protesters flooded the streets in September 2017 following the acquittal of yet another St. Louis cop on trial for killing yet another citizen, Hall worked to make sure protests didn't become violent like so many previous ones. Detective Hall, who is Black, worked undercover, embedding himself in the crowd. Unfortunately, things did become violent as Hall found himself being kicked and beaten — not by protesters but by his fellow police officers.
Hall was left black and blue. Literally and figuratively. Still, he worked within the system to seek justice. But there was no justice to be found for this Black man, despite his years of service as a police officer.
Justice for Hall was denied long before what's been described as a "mixed verdict" in which the jury outright cleared two of the officers on federal civil rights charges and were unable to agree on a decision against the third.
Justice was denied when the St. Louis Metropolitan Police Department didn't immediately fire the officers for unnecessarily beating a citizen, let alone a fellow cop. Justice was denied when the St. Louis circuit attorney correctly found that no Missouri law was violated by the cops when they beat Hall. No protections exist in this state for such conduct by police — again, even against another cop.
Justice was denied when Hall's only venue for his grievance was the federal courts, where he must prove not only that he was beaten and by whom, but that federal laws were violated in the process, a tough legal hill to climb.
St. Louis, the state of Missouri and the American justice system have all earned their reputations as places where the rights of African Americans are neither defended nor respected. Places where Black death, pain and indignity are all acceptable costs for the perceived safety of the white majority.
The eyes of the world now turn to Minneapolis and the trial of the officer who killed George Floyd. I hope justice will prevail. But experience has killed all optimism.