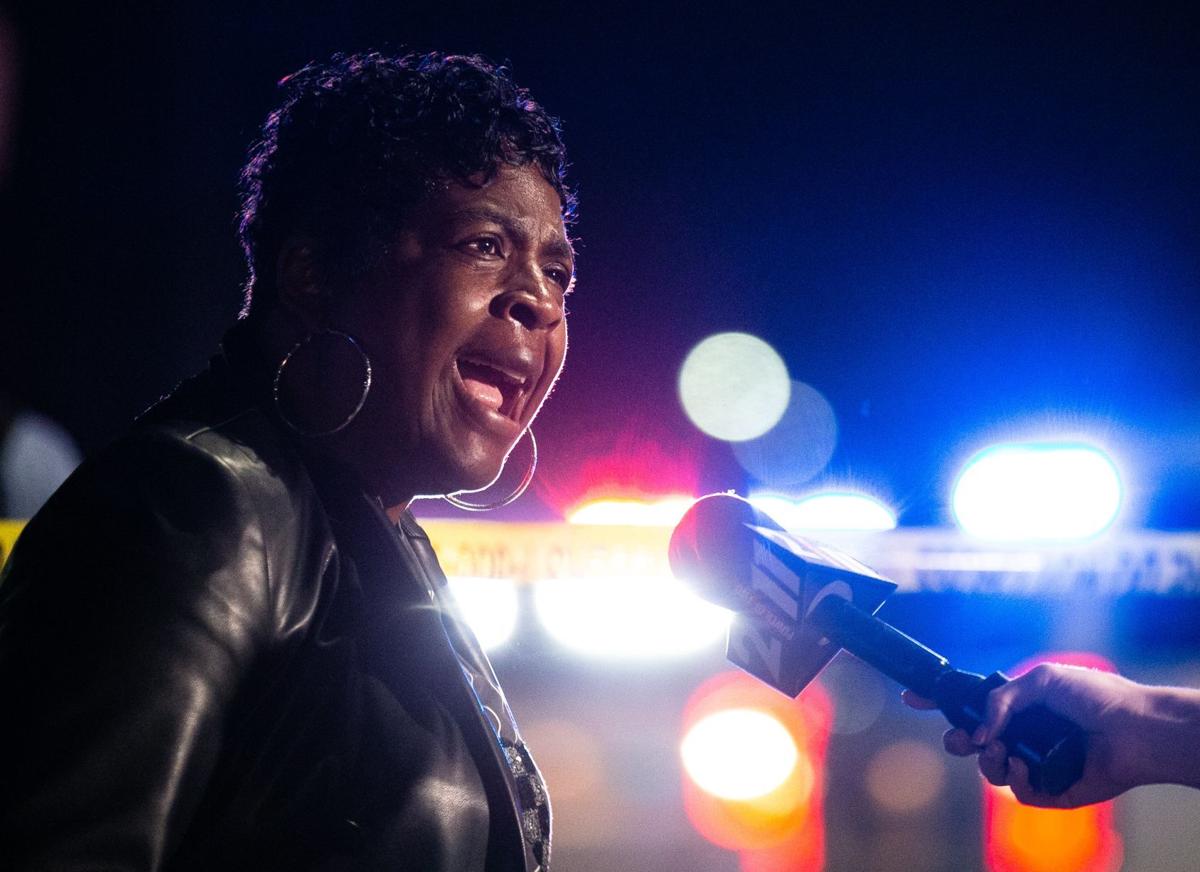 When it comes to public safety in St. Louis, it's time for the mayor and the circuit attorney to provide some answers.
On April 24, Mayor Tishaura Jones and Circuit Attorney Kim Gardner toured the city's medium security jail. Jones invited Gardner, along with U.S. Rep. Cori Bush and activist Kayla Reed. After the tour, which reporters were not allowed inside to cover, Jones, Bush and Reed each made statements supporting Jones' effort to make good on her campaign promise to close the jail in her first 100 days in office.
"People are being held for months before they're indicted, for months before they see a judge, for months before they have any sort of relief to get back to their families," Reed said.
Gardner spoke, if only briefly. And for good reason. First, many observers raised objections about her presence on the tour at all. As the city's prosecutor, she is engaged in ongoing legal proceedings with nearly every inmate housed in the jail. Second, much of what Reed complained about in her statement was in no way the fault of the people who run the city's jails, but rather the result of decisions made by Gardner and her office.
Take the case of Terrion L. Phillips. The Post-Dispatch's Joel Currier reported this week that Phillips, 19, was charged by Gardner's office with killing 56-year-old Vincent Sanders in 2019 as Phillips allegedly was trying to rob Sanders of his truck and money. Phillips has sat in jail for two years awaiting his trial, which was scheduled to begin this week.
But Phillips didn't get his trial this week. Instead, one of Gardner's assistant circuit attorneys filed a motion on June 24 asking for the trial to be postponed, saying "all previous assistant circuit attorneys assigned to this case have left the office" and that he had just been assigned the case June 17 after joining the Circuit Attorney's office just two weeks before, on June 3. A St. Louis judge denied the motion to delay the trial, citing multiple previous delays by Gardner's office. So Gardner dropped the charges against Phillips only to immediately refile them and restart the whole process again.
The Phillips case was the third murder case fumbled by Gardner's office in a week. Charges were refiled in all three cases, but apparently not fast enough to prevent one accused murderer from being released back onto the streets. It's a fact that the circuit attorney herself was not aware of when she released a statement following the Post-Dispatch's reporting on this situation.
"I am accountable to the public for the actions of the office. And [I] remain committed as ever to upholding the highest possible standards and practices of accountability at all levels of this office, particularly the public safety of the residents of the city of St. Louis. As a result, the individual in this case is [in] custody."
But in yet another public embarrassment, that last part was wrong. Currier reports that St. Louis police said Monday that Brandon Campbell, the accused murderer in this case, was still at large. Gardner's office confirmed that on Wednesday.
In a city suffering from the level of violence that St. Louis is, the circuit attorney's mismanagement of her office and failure to perform her critical public safety duties is simply unacceptable and indefensible. I have supported Gardner in her efforts to reform the criminal justice system and inject some much-needed accountability in policing in this city. Succeeding in reforming such an entrenched system is a Herculean task that requires the very best of those entrusted to do it. Sadly, disappointingly and embarrassingly, Gardner is proving herself time and time again unable to rise to the challenge.
"I've lost all faith in the justice system." Those were the words of Nancy Koballa last week as the man charged with killing her brother was acquitted on July 16. That case was handled by the same inexperienced assistant circuit attorney hired on June 3 who handled the Phillips case.
More than a thousand people have been shot in St. Louis in the first half of 2021. More than 100 have been murdered. St. Louis police make arrests in less than half of homicides. In this city, most perpetrators literally get away with murder. And of the few murderers police do arrest, the circuit attorney is failing in the prosecution of many. This entire situation is unacceptable.
Three months after the mayor and the circuit attorney's jail tour, the mayor has released no plan to reduce city violence. After campaigning as a reformer, she opted to keep the same police chief as her predecessor, despite his clear failures in both reducing crime and bringing accountability to his department. Jones' only public safety-related victory in her first 100 days has been to temporarily empty out (not close) the medium security jail and cram all the city's inmates into the dysfunctional maximum security jail, where the locks on the cells still don't work properly.
Somebody in this government has to start taking public safety seriously. Citizens are owed answers, accountability, and a clear public plan and strategy for how this situation is going to be improved.