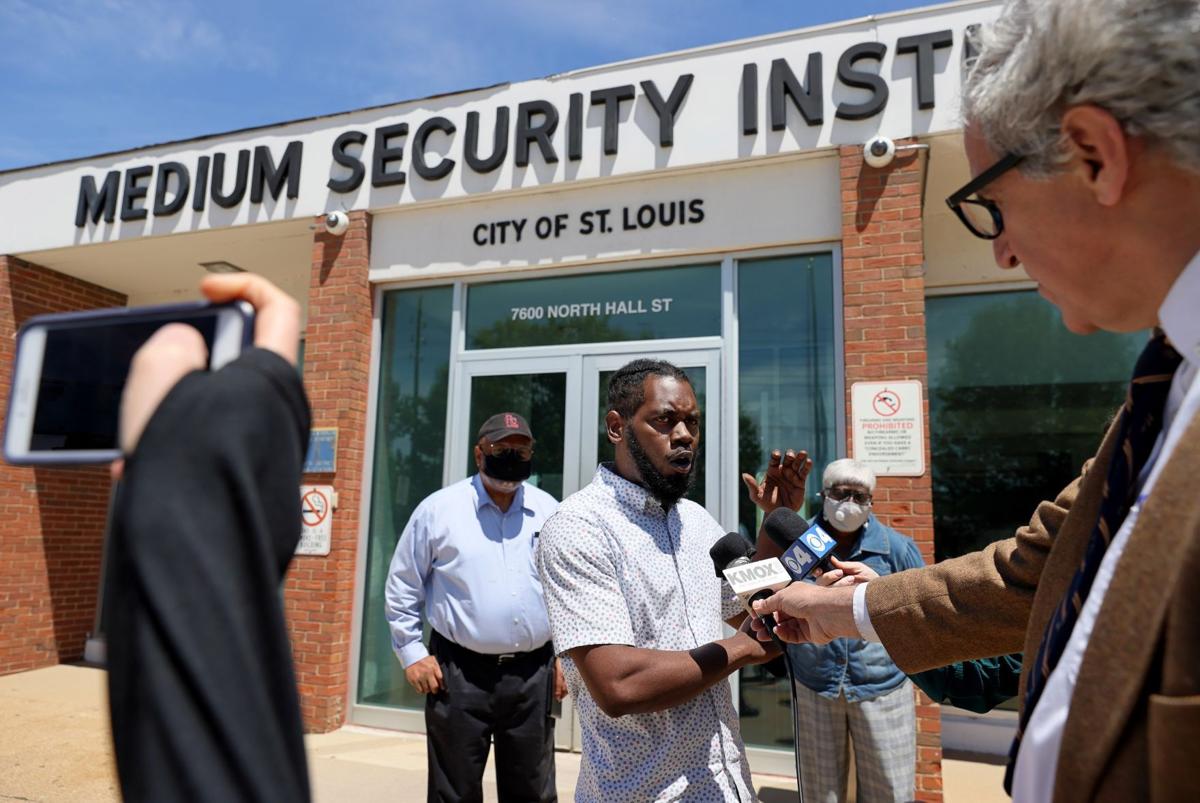 It's hard to fight city hall, even when you work for city hall. That seems to be the sentiment of many employees of St. Louis' Division of Corrections. After years of having their warnings and requests ignored while also being blamed for systemic failures — many of which result from things they have little control over — many corrections officials and employees are giving up.
Former Commissioner Dale Glass had enough a few weeks ago when he announced his resignation. For years, Glass requested more funds for both the Medium Security Institution, commonly but inaccurately referred to as the workhouse (the city hasn't operated a workhouse in over a century), and the downtown high-rise maximum security jail, the City Justice Center. Those requests were mostly declined. In the months prior to his departure, he warned that closing the medium-security facility and moving inmates downtown would overcrowd the downtown jail, which has been plagued with design flaws, including inadequate locks on cells, since that facility opened nearly 20 years ago. Those warnings were mostly ignored too, until riots by inmates put the issue on the front page. Glass finally got the money for the locks, but he also received the blame.
I asked Glass if he wanted to go on the record for this column. He declined. "People believe what they choose," he told me by text. "I decided to let them have their narrative."
The man who replaced Glass, Acting Commissioner Jeffrey Carson, testified before the aldermanic Ways & Means Committee last week. "In some ways, I know both Mr. Glass and I would both agree, we're kind of glad that some people got their wishes to shut down the Medium Security Institution because in many ways it's unfair to employees," he told aldermen.
Now it's Carson who is warning the politicians. He said the downtown jail is understaffed by nearly 45%. He called the situation "very dangerous," adding, "When you talk about services, all services are affected by vacancy rates, and 45% is unheard of."
Carson warned that following the recent riots at the downtown jail, three housing units are still down for repairs and new locks have not yet been installed on all the cells. "We have more offenders that need cells than we can handle," he stated.
But Carson is determined to follow orders and do as his boss, Mayor Tishaura Jones, has instructed: Close the medium-security jail by July 1 so the mayor can live up to her campaign promise.
Closing it is a mistake. I've said this before. Instead of improving conditions for inmates, it will worsen them by placing inmates in a dangerously overcrowded and understaffed downtown facility that was never designed to be the city's only jail.
It will not save the city money. As Carson warned in his testimony, corrections is now facing a nearly $7 million budget shortfall thanks to Jones' decision to end the housing of people charged with federal crimes. That federal money was used to help subsidize costs for case workers, transportation, and medical expenses for all city inmates.
Closing the medium-security jail will not relieve the stress and burden on inmates' families. In fact, many will now have to travel several hours to visit their loved ones in rural Missouri jails where federal officials have relocated them.
After years of speaking about the conditions of the city's jail, the mayor finally toured the facility for the first time on April 24. In a highly questionable move, a representative of an organization currently suing the city over the jail was allowed to accompany the mayor on her tour. When they emerged, both gave statements to the cameras that echoed language used in that lawsuit. Armed with words from the mayor confirming their claims, lawyers from ArchCity Defenders must surely feel their case and $10 million settlement offer were strengthened.
While the mayor did allow a representative of a litigant in a multimillion-dollar lawsuit against the city, as well as the circuit attorney who is engaged in ongoing prosecutions of most of the inmates housed in the jail, to be on the tour, she did not allow any reporters or news cameras. It was only after open records requests that journalists were able to obtain video from the mayor's tour via the jail's surveillance cameras.
That video did not substantiate what the mayor described. In fact, it did more to validate what corrections officials had been saying for months and members of the Board of Aldermen described after their own tour a few days later: "It was not the dark, dank, dungeon that I have heard," Alderman James Page, D-5th Ward, told reporters. "I will tell you right up front, I was impressed with what I saw."
Closing the Medium Security Institution is not about criminal justice reform. The pipeline continues. It will now just have a smaller reservoir to dump its product into. The truly progressive solution is to use a portion of the one-time $517 million in federal funds coming to the city to finally make the improvements and investments corrections officials have been requesting for years.