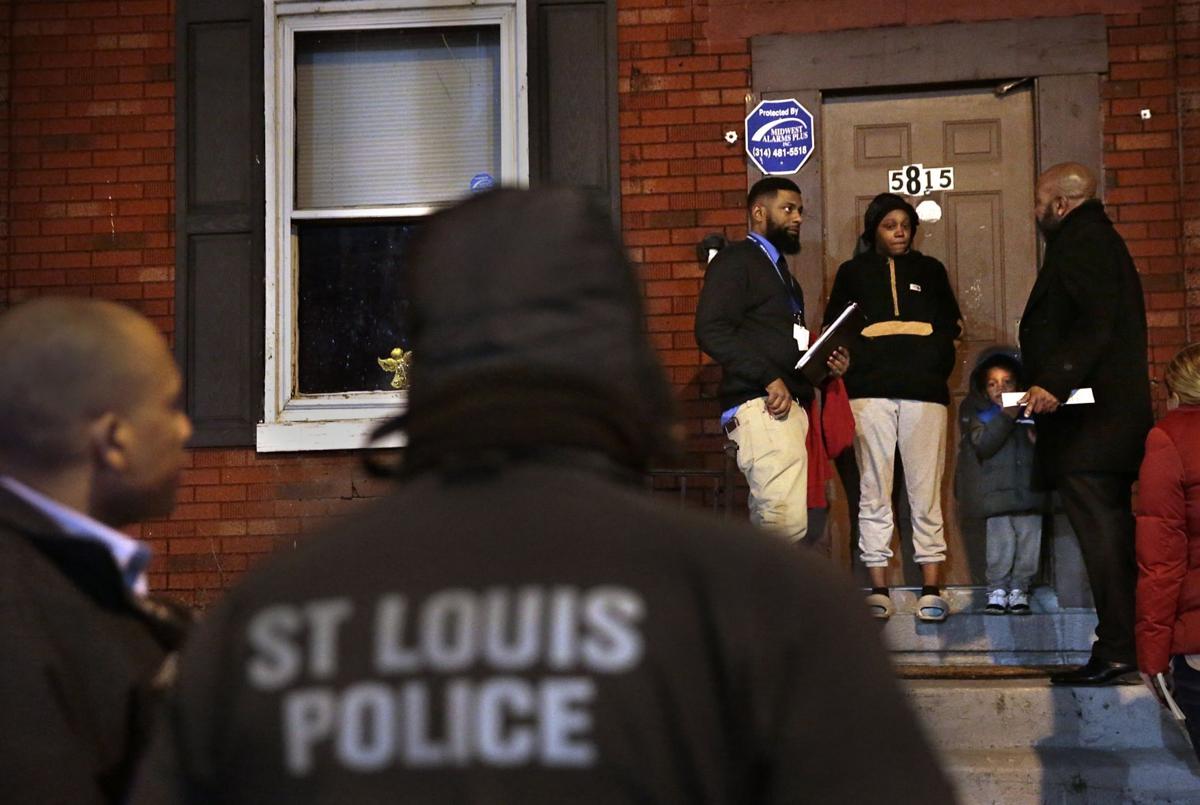 Standing on Manchester Avenue in The Grove business district last week, I witnessed how St. Louis police are now dealing with suspects who are possibly experiencing a mental health episode.
The man, Black and appearing to be in his late 30s, is a familiar face to many business owners and workers on the street known for its bars, restaurants and nightclubs. He frequently walks up and down the street. Sometimes mumbling to himself. Sometimes arguing with people unseen by others. Always angry. Mostly harmless. Mostly. But on this particular morning, he was having a bad day.
"What the [expletive] you looking at?" he yelled at a woman walking her dog. "I'll slap the [expletive] out of you." Both the woman and her dog kept calm and walked past him at a brisk pace. "I'll kill all you motherf---s!" he yelled as he paced back and forth on the other side of the street I was standing on with a friend. We kept a close eye on him as another woman walked by him. Though we never saw him get too close, he did unleash more insults and threats.
Passersby pretended to ignore him and walked past without engaging. My friend and I each had our phones in our hands. Should we call the police? This guy is around here all the time and hasn't ever hurt anyone. But is this the day he does? Will calling the police make it better or worse? I thought about Kajieme Powell, a mentally ill Black man killed in 2014 by St. Louis police just a few seconds after arriving on the scene.
But even if this man wasn't being physically violent, he was clearly not well. And no one should have to hear someone threaten to kill them just for walking their dog and grabbing a cup of coffee. These were all the thoughts running through our heads as my friend and I debated whether or not to call the police. Just then, a St. Louis police SUV drove by.
I made eye contact with the officer driving and nodded my head toward the man. The officer shrugged his shoulders and tilted his head. And the SUV kept driving. My friend and I looked at each other, as if to say: What the hell? But a few seconds later another police SUV came driving the other way. Then another. And that first police SUV came back off a side street. It had just circled the block.
Three police SUVs and six St. Louis police officers were now on the scene. Two of the vehicles hung back as one pulled close to the man, who had started walking up the street. The man stopped and two officers exited the vehicle and started speaking to him from a distance. Soon a woman, clearly a civilian responder, showed up dressed in plain clothes. She started speaking to the man as the officers stood by. Then an ambulance arrived.
Police took the man into custody. They handcuffed him and walked him to the back of the ambulance as the woman walked with them and continued to talk to him. He was obviously upset about being arrested, though he didn't struggle much. Two officers, each holding one of his handcuffed arms, was all it took to get him into the back of the ambulance. The doors closed and away he went.
No shots fired. No one injured or killed. No hashtags. No protests. As it should be.
It was good to see police using a different approach. Things have improved since Powell's deadly encounter with St. Louis police. The use of trained mental health professionals for such calls is a show of progress. But clearly such civilian responders are best used in addition to, not instead of, police officers. In the incident I witnessed, there were at least six officers on the scene in addition to the apparent mental health professional. And given how few officers are actually assigned to patrol a city district at any given time, that may have represented the majority, if not all, of the officers on duty in that district at the time.
As summer approaches and crime and a general atmosphere of lawlessness continues to sweep across the city, many questions remain about what policing in St. Louis will look like in the months and years to come.
Mayor Tishaura Jones has promised a new approach to public safety, one that involves fewer police. She's proposed a city budget that cuts the funds used to hire new officers and cover pay for existing officers working overtime to make up for the shortfall. But besides the promise of fewer cops, we don't know too much else about the mayor's plan.
A video from the weekend of dozens of young people dancing around and on top of a police car downtown has caused concern and a slight backtrack from the mayor. She has now promised that more police, not fewer, will be patrolling downtown over the Memorial Day weekend in an effort to ease concerns of businesses and the city's largest employers.
Lawlessness isn't good for anyone. Not in the streets and not within the police force. Policing in St. Louis needs reform and accountability. But any new approach will still require boots on the ground.