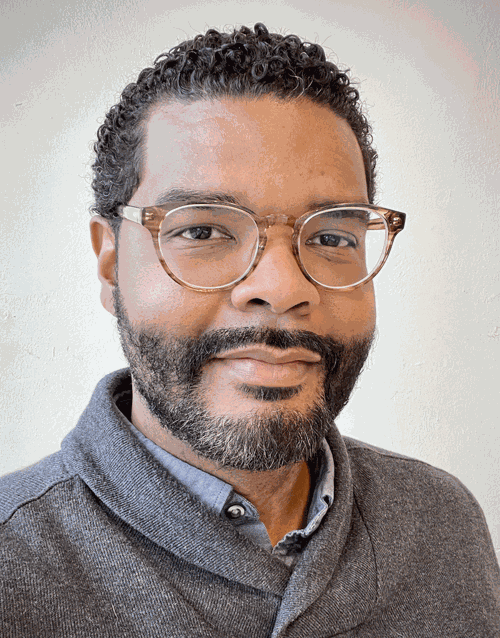 The guilty verdict of former Minneapolis police officer Derek Chauvin this week for the murder of George Floyd was a drip of hydration in a desert of injustice. What happened in that Minneapolis courtroom is exactly what should have happened, but that it was in such doubt until the very moment the judge read the jury's unanimous decision speaks to how little faith many have that justice will be the actual product of our justice system in cases that involve police murdering Black Americans.
That doubt remains justified, even by the Floyd case, despite Tuesday's verdict. The system that eventually produced a correct verdict is the same system that produced Derek Chauvin in the first place. The same system that killed George Floyd in front of witnesses and then lied about it. It was Chauvin's knee on Floyd's neck that cut off his oxygen and ended his life, but many others were culpable for both the murder and the attempted cover-up. And if not for extraordinary circumstances and the bravery of witnesses, everyone involved would have gotten away with it, as most do.
That is why there was such little faith that anyone would be held accountable. Even Chauvin, whose cold expression as he suffocated Floyd to death in front of kids and adult witnesses still haunts many who watched that first video that spread across social media last year. Even as the 17-year-old who recorded that video, Darnella Frazier, documented his murderous acts with her cell phone, Chauvin remained confident that he was protected. He showed no fear of the camera or the witnesses. He appeared as unconcerned about the trauma he was causing Frazier and her 9-year-old cousin as he was about the well-being of Floyd. He was confident the system would protect him. And protect him, it tried.
"Man Dies After Medical Incident During Police Interaction," the initial Minneapolis Police Department statement read. The department told the public that on Monday, May 25, shortly after 8 p.m., officers responded to a report of a forgery in progress. "Two officers arrived and located the suspect, a male believed to be in his 40s, in his car. He was ordered to step from his car. After he got out, he physically resisted officers. Officers were able to get the suspect into handcuffs and noted he appeared to be suffering medical distress. Officers called for an ambulance. He was transported to [the hospital] by ambulance where he died a short time later."
We now know that is not what happened. This is why so many people don't believe police or trust the system. And that is why cops like Chauvin and police departments like the one in Minneapolis are so dangerous to policing and public safety in America. Those who truly care about law enforcement and justice should be joining with activists and civil rights organizations to weed out the Derek Chauvins, not protect them. To force changes to police departments like the one in Minneapolis, not uphold some blue wall of silence that is stained with the red blood of silent victims not fortunate enough to have their murders caught on camera to correct the official lies of corrupt police departments.
One such entity that should care about such things is the U.S. Department of Justice. But since 2018, the federal agency hasn't used one of its most powerful tools to force improvements in local law enforcement. Swayed by the considerable political influence of police unions as well as the anti-Black Lives Matter sentiment of many of his white nationalist supporters, former President Donald Trump and his attorney general stopped the department from pursuing consent decrees that created tough and enforceable frameworks to reform police departments that engaged in violent or corrupt practices. But this week, proving once again that elections have consequences, President Joe Biden's attorney general, Merrick Garland, reversed that decision and announced that the Justice Department was back in the business of holding unjust police departments accountable.
"Most officers do their jobs honorably and lawfully," Garland said Wednesday as he announced an investigation of the practices and culture of the Minneapolis Police Department. "I strongly believe a good officer does not want to work in a system that allows bad practices. Good officers welcome accountability because accountability is an essential part in building trust with the local community and public safety requires public trust."
Indeed. Bad cops make the job more difficult and dangerous for good cops. And the entire system has been too tolerant of bad cops and their violent actions. In doing so, too many have become complicit.
Had the Chauvin verdict gone the other way, there would surely have been large-scale protests in Minneapolis and around the country. Governors, mayors and police chiefs would have been on television reminding demonstrators that violence will not be tolerated.
I hope they realize that is exactly the message of protesters, civil rights groups and frustrated citizens. We realize that policing can be a dangerous occupation, but unwarranted, unnecessary violence by police will not be tolerated. That is something we all should agree on and work to make the norm.