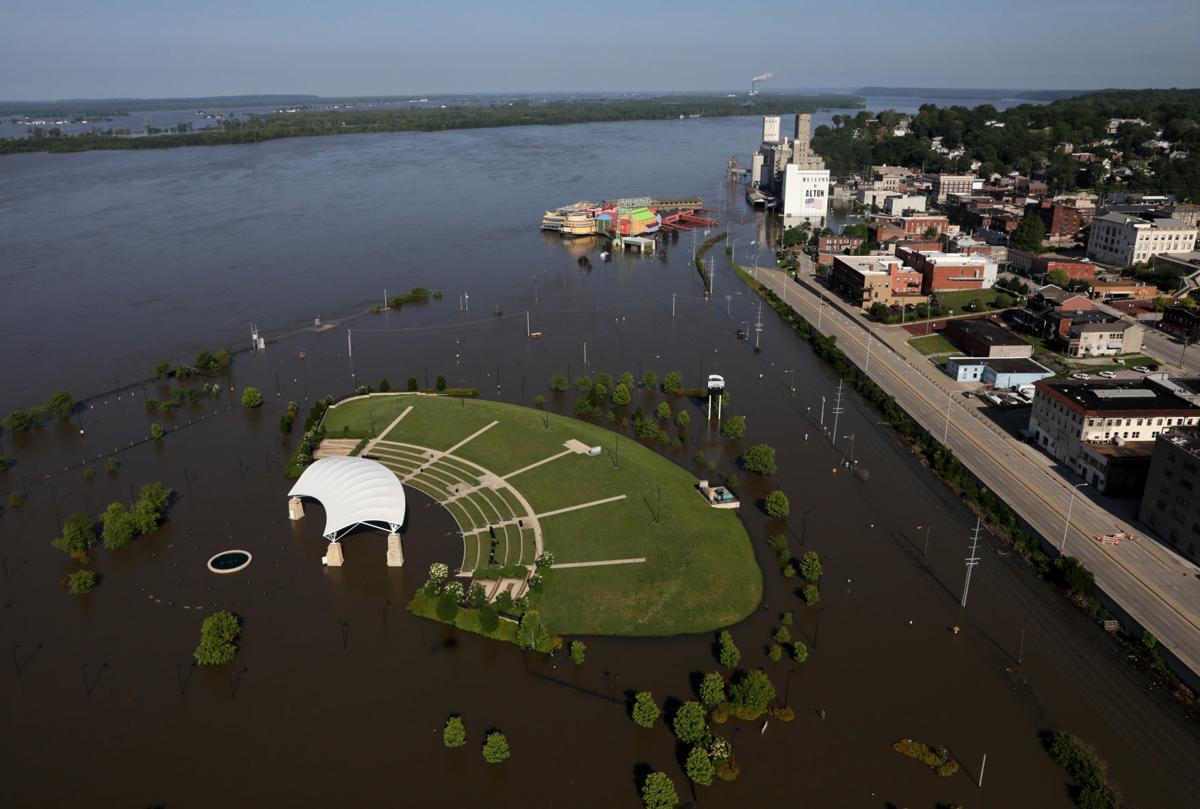 It's peak hurricane season again and not only are we seeing stronger, more frequent hurricanes, we're also experiencing more severe flooding here in Missouri. In June, the Mississippi River climbed to its second-highest crest since records began in the 1700s. This is the second major flood crest along the St. Louis waterfront this year. The National Weather Service reported that of the 12 major recorded crests, half of them have happened in the last six years.
Disasters are becoming deadlier and costing communities across the country millions of dollars in damages, forcing families to move and hurting businesses and farmers, among others. If we want to be prepared the next time a storm looms on the radar, we must start thinking about how to make our infrastructure more resilient and come up with new, commonsense approaches to help communities prepare for these catastrophic storms.
A bill pending before the U.S. House of Representatives, the Resilience Revolving Loan Fund Act (H.R. 3779), is bipartisan legislation introduced by Reps. Angie Craig, D-Minn., and Rodney Davis, R-Ill., that would ensure funds are available for communities before a disaster strikes so they can harden their infrastructure against future disasters rather than waiting for Federal Emergency Management Agency's money in the aftermath of destruction.
The Stafford Act provides the legal authority for the federal government to aid states during federally declared major disasters and other emergencies. The Resilience Revolving Loan Fund Act would amend the Stafford Act to create a federal program authorized by FEMA to provide states with revolving loan funds intended to finance projects that minimize the risk of earthquake, flood, storm surge, chemical spill, and other events FEMA deems catastrophic.
This revolving loan fund would offer loans at a low interest rate, allowing for states/cities to repay the loan with savings from mitigation projects. It would essentially cut the red tape so states and localities can have flexibility to respond to mounting disaster impacts without paying high interest rates to invest in their communities.
According to the National Oceanic and Atmospheric Administration, natural disasters cost the country $91 billion in 2018 — the fourth-highest total costs from natural disasters since NOAA started tracking this data in 1980. It also marked the eighth consecutive year with eight or more natural disasters that cost at least $1 billion each. According to the National Institute of Building Sciences, every dollar spent on pre-disaster mitigation and preparedness saves six dollars in rebuilding costs after a storm. Not only would investing in disaster mitigation make the recovery process shorter, but it would also save the average taxpayer money.
Our future depends on resilient infrastructure. As civil engineers, we think about building infrastructure that will last for 50 to 100 years or more. It shouldn't take a disaster to spur action. The opportunity to build strategically is upon us.
This Resilience Revolving Fund would help mitigate disasters and cope with the record-breaking flood disasters we keep experiencing along the Mississippi River. It would bring innovative solutions to allow cities to prevent federal disaster spending in the future. I am proud that the American Society of Civil Engineers, the Mississippi River Cities and Towns Initiative, U.S. Chamber of Commerce, and the Nature Conservancy all support the passage of this bill which will help Missouri prepare for the future.