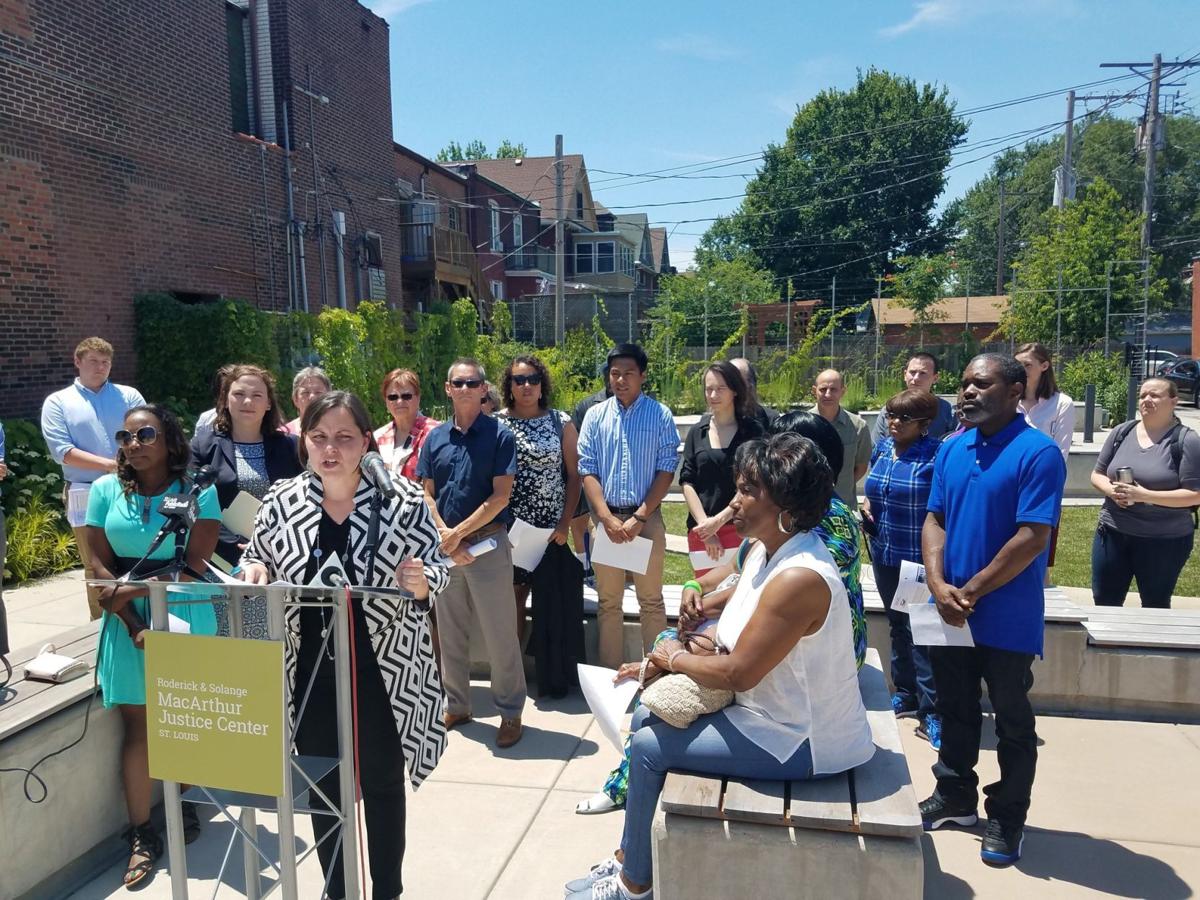 Our current reconsideration of the equity of our criminal justice system has spurred important questions of what just punishments look like. These questions entail rethinking systems that get people into the criminal justice system. We must also question how people get out of the criminal justice system, specifically by parole.
Parole boards are fraught with disapproval both from victims' advocates and advocates for those who are incarcerated. Victims' advocates view parole boards as lenient, insensitive and dangerous in granting freedom to those who harmed their loved ones. Advocates of those who are incarcerated view these boards as opaque, unpredictable and unaccountable arbiters of justice. Both groups can be satisfied by requiring that a parole board explain, in detail, the reasoning behind its decisions whether to grant parole to an incarcerated person.
The Missouri Parole Board, an unelected body of seven members appointed by the governor with no mandated expertise in criminal justice, governs the parole process. The board has chosen to remain a closed-door entity, not subject to the state's Sunshine Law for public oversight of government institutions. As the parole hearing process stands in Missouri, the only requirement the board must meet in explaining a denial is to mark a standard checkbox, with canned answers such as "release at this time would depreciate the seriousness of the offense committed or promote disrespect for the law" and "there does not appear to be a reasonable probability at this time that the offender would live and remain at liberty without violating the law." The only mention of an explanation is an optional afterthought — "with further specification of Board policy where appropriate."
Let us start with the presumption that our criminal justice system aims to rehabilitate offenders and prepare them for reentry back into society. This is an understandably questionable premise due to the high rates of recidivism as well as poverty, homelessness and unemployment that people who were formerly incarcerated face upon release.
However, if we do presume the best of the criminal justice system in its efforts to rehabilitate offenders, how can it be expected of those who are incarcerated and denied parole to know how they can improve their chances at the next parole hearing? My job in college that had me re-shelving library books had a more in-depth performance review than the boilerplate one-liners detailed in the board policy referenced above.
After a denial, the inmate might have to wait five years for the next parole hearing. For the next five years, an incarcerated person must make it a full-time job to prove rehabilitation before the next hearing. This has been done through taking every course offered at the prison, decreasing violations incurred, and keeping a job at the prison. No matter how stellar a record an individual has from the first hearing to the second, incarcerated individuals still must be advised to temper their hopes of being granted parole because there is just no way to predict how the board will rule.
Those incarcerated folks who have received sentences that subsequently become unconstitutional, such as juveniles sentenced to life without parole, have their best chance at a life beyond incarceration through parole. If a person facing an unconstitutional sentence is denied parole and then forced to spend five years ruminating on how he or she can demonstrate that release "will not promote disrespect for the law" when the very sentence promotes disrespect for the law, that person is in no better a position than if the board had said nothing at all. This person is at the mercy of a group of unelected people, accountable to nearly no one.
Undoubtedly many board members serve with the best intentions to ensure public safety while giving those who are incarcerated another chance at life. However, without oversight for how these board members reason their decisions, Missourians cannot know if someone is disproportionately paroling one group of people over another. Missouri citizens cannot know if one of these members is arbitrarily deciding an incarcerated person's fate, as seen in ex-board member Don Ruzicka's word games for parole disgrace.
The solution? Explain decisions. Rewrite the checklist to include concrete actions such as "decrease disciplinary violations" or "take an occupational training class." Disclose the reasons for continuing incarceration or granting parole, not just providing a vague, checkbox answer. Of course, this will require more of the board's time, but this is a person's freedom we are talking about and significant taxpayer money that is being used to keep someone incarcerated. Equal justice under the law cannot be achieved behind closed doors.
Molly Haug is a St. Louis University law student.