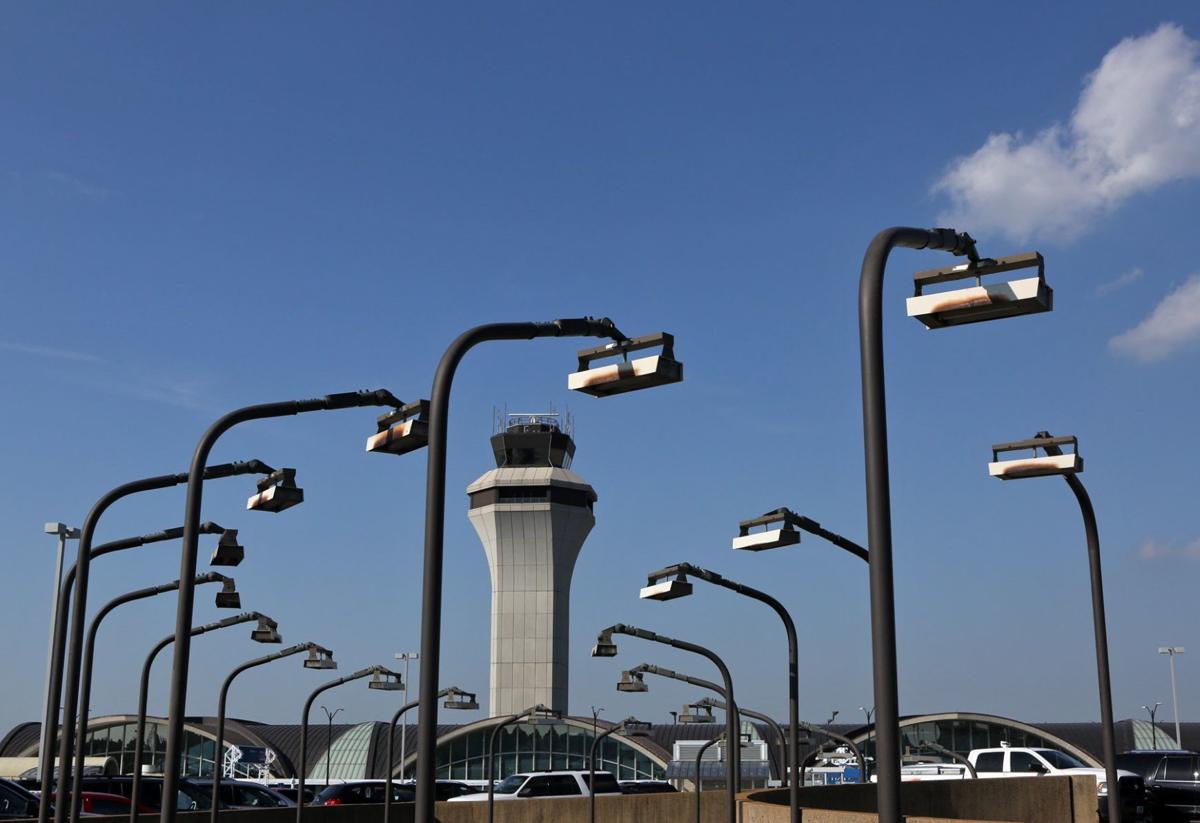 The city of St. Louis was once the fourth-largest in the nation whose economic success allowed our forefathers to build some of the nation's most beautiful neighborhoods and lay the groundwork for a city of a million people. Our city lost its competitive edge in large part because we lost our transportation advantage.
As railroads displaced riverboats as the prime means of transportation, St. Louis leaders bowed to existing business interests and secretly stifled railroad development to protect the riverboat industry. Chicago leaders, on the other hand, aggressively prepared for a changing economy. They encouraged railroads to build immense rail facilities, attracting the businesses that made Chicago one of the fastest-growing cities in the world. Today, Chicago is the third-largest city in the U.S., almost 10 times as big as St. Louis.
Airports are the railroads of the 21st century, and again St. Louis has an opportunity to prepare for our future.
The world economy will increasingly move by air. The International Air Transport Association projects a doubling of international air service in the next 20 years from 3.8 billion passengers in 2016 to 7.2 billion in 2035. Large airports in the nation's midsection — Chicago, Dallas and Denver — are all currently leading the nation in delays and canceled flights, around 30 percent of all flights. These airports are not capable of absorbing the doubling of international flights or the resulting increase in domestic flights.
There is no doubt that the Midwest will need additional air capacity and the St. Louis region is uniquely positioned to fill that need. We have two international airports, Lambert and MidAmerica (in Illinois), with plenty of room to grow. Not only can we provide already-built infrastructure but these two airports are connected by a direct MetroLink line, which opens the possibility for the secure transfer of passengers with luggage without a second trip through security. Neither London, with Gatwick and Heathrow, nor Chicago, with O'Hare and Midway, can provide that convenience.
As the city considers privatizing Lambert, we should look first to create a regional transportation development plan and explore the concept of a regional airport authority to coordinate the growth of passenger and cargo capacity. The St. Louis region is simply "one place" to the growing world economy, and embracing reality is the only way to compete internationally rather than interregionally.
One of the many things we have to ask ourselves is whether an airport should be a profitable enterprise or should provide the aviation infrastructure to allow businesses to grow, provide employment, produce profits for investors and pay taxes to support the regions' schools, public safety and social services. We don't make money off our MetroLink or bus system, but tens of thousands of people a day get to their jobs because of transit. We don't look to the Convention Center to pay for itself. In fact, our tax dollars are well-spent attracting tourists and conventioneers from around the world.
We need to put St. Louis back into the mainstream of the international economy. We are sitting on an opportunity for the region to strategically reposition itself as a center for international aviation. But we are asking the wrong question. Rather than the short-term question of "can we make a quick buck for the city," we should ask how our region's aviation assets can be used to maximize the growth of the regional economy.
The decision to let Rex Sinquefield fund the airport privatization study wasn't about a lack of money. When we asked ourselves if turnstiles would be good on our MetroLink stations, we found $3.6 million through local match and a federal grant to help us answer that question. Letting Sinquefield fund the study is about letting special interests ask the questions, and then answer them.
I have traveled extensively throughout the world on business. I've seen first-hand major airports such as Tokyo's Narita, London's Heathrow and Amsterdam's Schiphol. There is no doubt that Lambert should be improved to compete with these world-class airports.
But who should be in charge of bringing our regional aviation assets into the world market? Planning for our future should be done with objectivity and vision and, most importantly, with the best interest of the region, not special interest groups. And certainly not at the direction of our region's most prolific campaign contributor. This is a 100-year decision. We can't afford to botch it.
Cara Spencer serves on the St. Louis Board of Aldermen from the 20th Ward.
Catch the latest in Opinion
Get opinion pieces, letters and editorials sent directly to your inbox weekly!