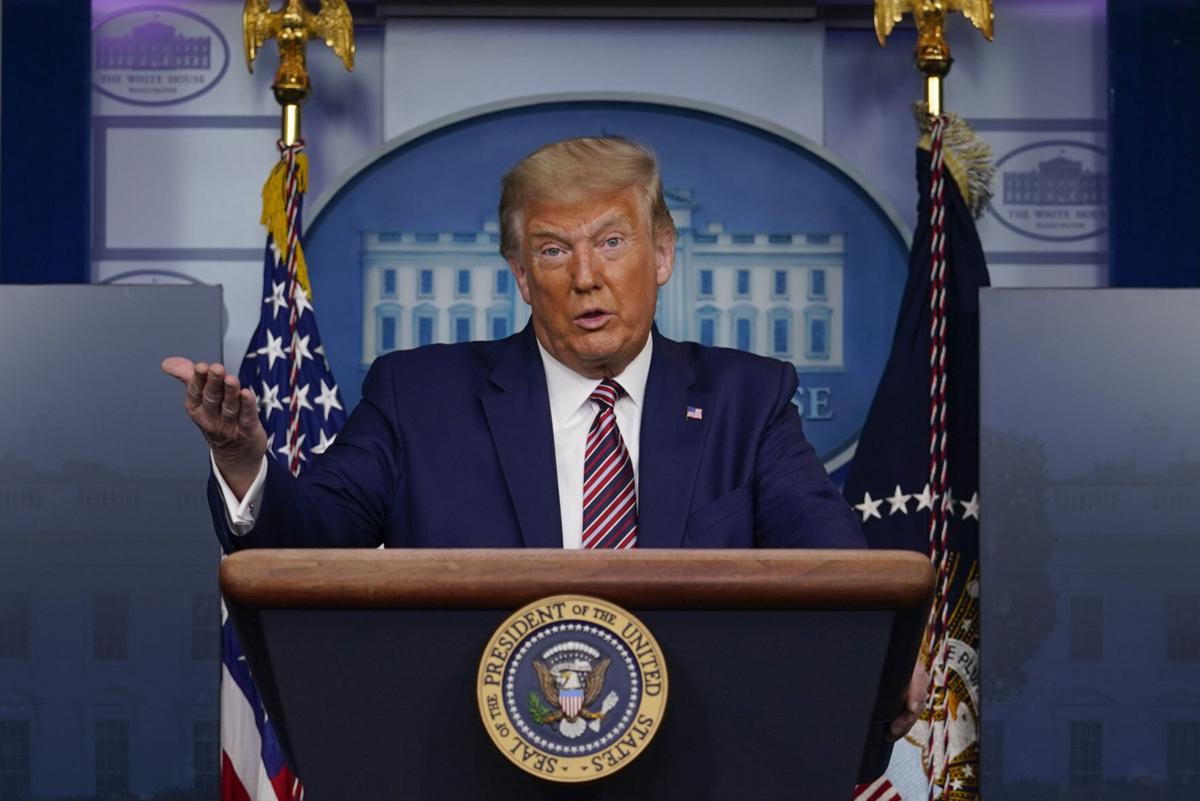 Psychiatrist Bandy X. Lee has been warning against Donald Trump's extreme dangerousness to our species. Trump's former personal lawyer, Michael Cohen, has said that Trump may start a war to prevent himself from being removed from office. Cohen added: "My biggest fear is that there will not be a peaceful transition of power in 2020." Trump has confirmed this fear. He is not bound by personal, social and political norms.
U.S. polls give Trump's Democratic rival, Joe Biden, a big lead over Trump in the Nov. 3 election. Several possibilities, all very dangerous, present themselves:
• Trump could refuse to concede his defeat and call the election a fraud;
• Trump could refuse to leave office, prompting yet another constitutional crisis;
• Trump could start a war against one of America's adversaries, such as Iran, China or North Korea;
• Trump could become psychotic.
Prominent Holocaust historian Christopher Browning compared Trump's America to Adolf Hitler's Germany. Trump suffers from a severe personality disorder, which I tend to think of as borderline. He was emotionally abandoned as a 2-year-old toddler by his mother, who had almost died giving birth to his younger brother. He has compensated for the loss of his mother's affection by comforting himself with money, property and power, but the inner void has remained. He was packed off to a military academy at age 13. He has a compulsive need to humiliate others for fear of being humiliated himself. The likelihood is strong he'll try to provoke Biden into stuttering during their debate Tuesday.
In the same way Trump made fun of his older brother and rival, Fred Jr., an airline pilot, as a "glorified bus driver," he can be expected to denigrate Biden as old, senile and demented. The underlying issue, whether it's Biden, his brother or anyone else he sees as a rival, is Trump's use of shame and humiliation as a weapon. Trump must win every battle so as not to feel humiliated and worthless.
The Germans tragically adapted themselves to Hitler's warped reality, which included delusions about the "Aryan race" and the "Jewish race." Americans have adapted themselves to Trump's patently abnormal reality as if it were normal.
Trump's emotional instability, unpredictability, narcissistic rage, inability to bear public humiliation, and his boast that he has a "bigger nuclear button" make him potentially more dangerous to our species than Hitler was. Bob Woodward's books "Fear" and "Rage" illustrate this clearly.
Psychiatrist Justin Frank, author of "Trump on the Couch," considered Trump psychotic. Frank's usage of the term is rather loose, however. Trump does not have an obvious thought disorder. He may have delusions of grandeur ("I'm a very stable genius"), but he does not seem to have hallucinations. He does function within the bounds of reality, however loose.
Lee, a Yale psychiatrist, thinks Trump is "falling apart." Trump is resilient, but borderline patients may decompensate and become psychotic when the stress and emotional pain are no longer bearable, when their infantile unconscious defenses, such as denial or projection, break down. Hitler killed himself in 1945 to avoid the shame and humiliation of his own capture and execution. Who knows what Trump's reaction might be if the reality of his defeat hits him in the face?
We are faced with one of the most dangerous situations in human history. Our species is tragically divided into pseudo-species called nations, which often do battle with one another. If nations are imagined communities, psychological reality is more powerful than objective reality. Now the most powerful man in the world, who has the power to unleash a nuclear war, may be defeated in his bid to retain his high office, which is the only thing that shores up his sagging self-esteem, after his obvious failures on the every front, including the pandemic, the economy and his overall leadership of his country.
What can we expect from Trump's instability, unpredictability and dangerousness? What he would do, if and when he loses the election a few weeks from now, is crucial. Each of the possibilities listed above is very bad. That he could react destructively or self-destructively seems to me certain from his past history. Some Republican leaders have promised a peaceful transition of power. Trump does not seem like a man who would listen to them.
Avner Falk, who resides in Israel, is a scholar in the interdisciplinary fields of psychohistory, psychobiography and political psychology. He holds a Ph.D. in clinical psychology from Washington University.