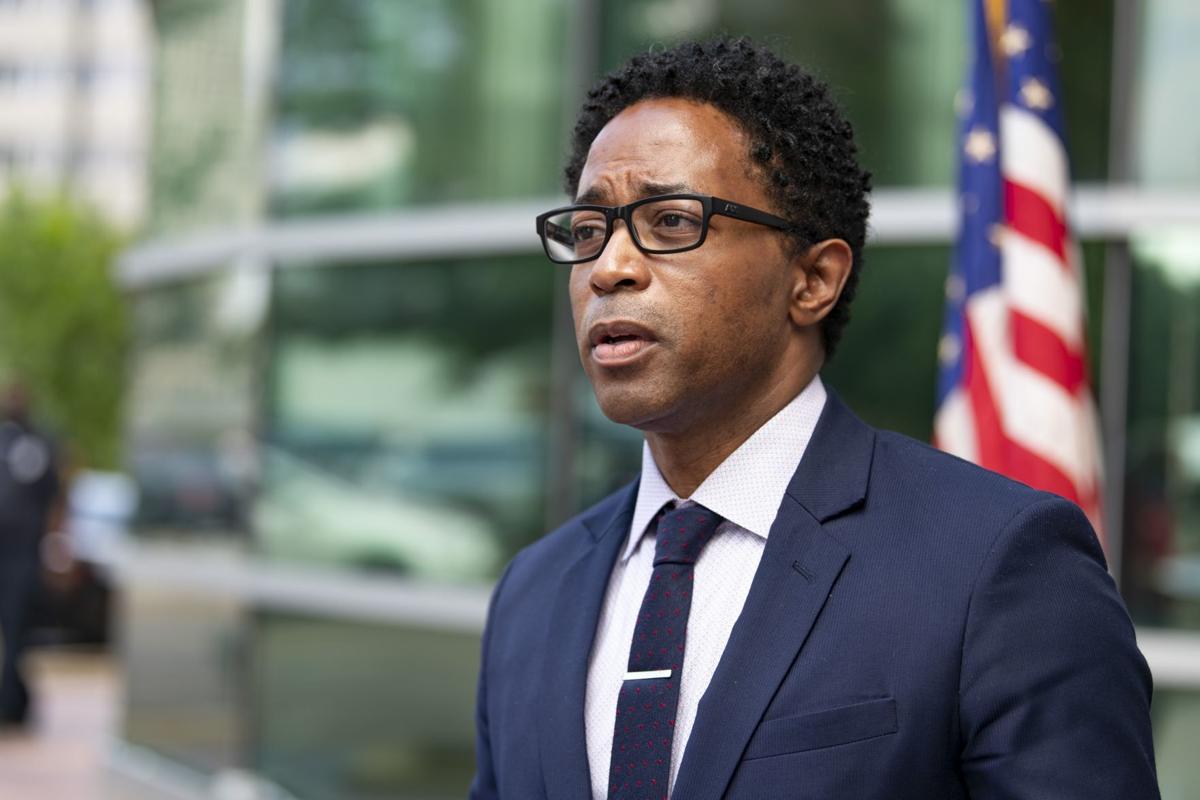 Today, we are a little less broken.
On Thursday, the Missouri Legislature passed Senate Bill 53, a bipartisan law with a provision to let prosecutors obtain a hearing in front of a judge when they discover that they have convicted an innocent person.
This sounds like the biggest no-brainer in the criminal justice process. Innocent people should not sit in prison. Period. And yet, until now, a prosecutor had no way to present evidence of innocence to a court.
If witnesses admitted that their testimony was false, there was nothing the prosecutor could do. If DNA evidence exonerated a defendant, there was nothing the prosecutor could do. If a confession was coerced, if evidence was hidden from the defense, if the conviction was based on now-discredited science: nothing, nothing, nothing.
This made Missouri an embarrassing outlier. Such statutes have been passed around the country or have been permitted under existing legal authority in deep red Texas and Utah, in deep blue Maryland, and in purple Michigan and Virginia.
That this statute was passed is a testament to legislators on both sides of the aisle who voted for it and the Missouri Association of Prosecuting Attorneys, which supported it. It is also a testament to the defense attorneys and nonprofit organizations who have fought for years to bring innocence claims into the courtroom and into the public eye.
The statute is not perfect. I believe that true fairness demands a more reasonable standard of proof and less involvement from the Attorney General's Office, which has said under the current officeholder that it will oppose any claim of innocence, even ones that are meritorious. But it is an important step.
When I created St. Louis County's pioneering Conviction and Incident Review Unit in late 2019, we didn't actually know how we were going to do this work without an innocence law. But it was work that we believed in — and that justice demanded.
So we got creative: We filed as a "friend of the court" in hearings where we didn't have an established right to participate. We wrote to parole boards. We helped facilitate DNA tests. We helped defendants shake loose evidence from dusty police basements and distant warehouses.
We had some long-overdue successes. I was proud to bring some much-needed transparency to the St. Louis County Prosecuting Attorney's Office by acknowledging, years after the fact, that this office had engaged in egregious prosecutorial misconduct in the case of Larry Callanan.
The prosecutor in Callanan's case had urged a witness to hide evidence from the grand jury. He then stood silent while that same witness, again under oath, presented false testimony at trial. Encouraging false witness testimony — otherwise known as suborning perjury — is one of the gravest sins a lawyer can commit.
Helping right that wrong was one of my proudest moments in this office.
We also had failures. The lack of a statute like the one that passed on Thursday, combined with a recent Missouri Supreme Court ruling, meant that there were times when we saw an injustice but had no way of bringing it before a court of law. We had to tell the mothers of men imprisoned for decades that there was nothing we could do for them.
This law would help fix this problem. I thank the Missouri General Assembly and the Missouri Association of Prosecuting Attorneys for being willing to work collaboratively for meaningful change.
We cannot stop there. Missouri needs criminal law reform. We need a more robust victim-support statute that provides meaningful protection for victims and witnesses. We need further oversight over police officers who are dismissed for misconduct, and more direct means to revoke their licenses. We need to limit pretrial detention to violent and repeat offenders.
But today, let us savor the progress we have made, and let us give thanks that Missouri is a little fairer than we were yesterday.