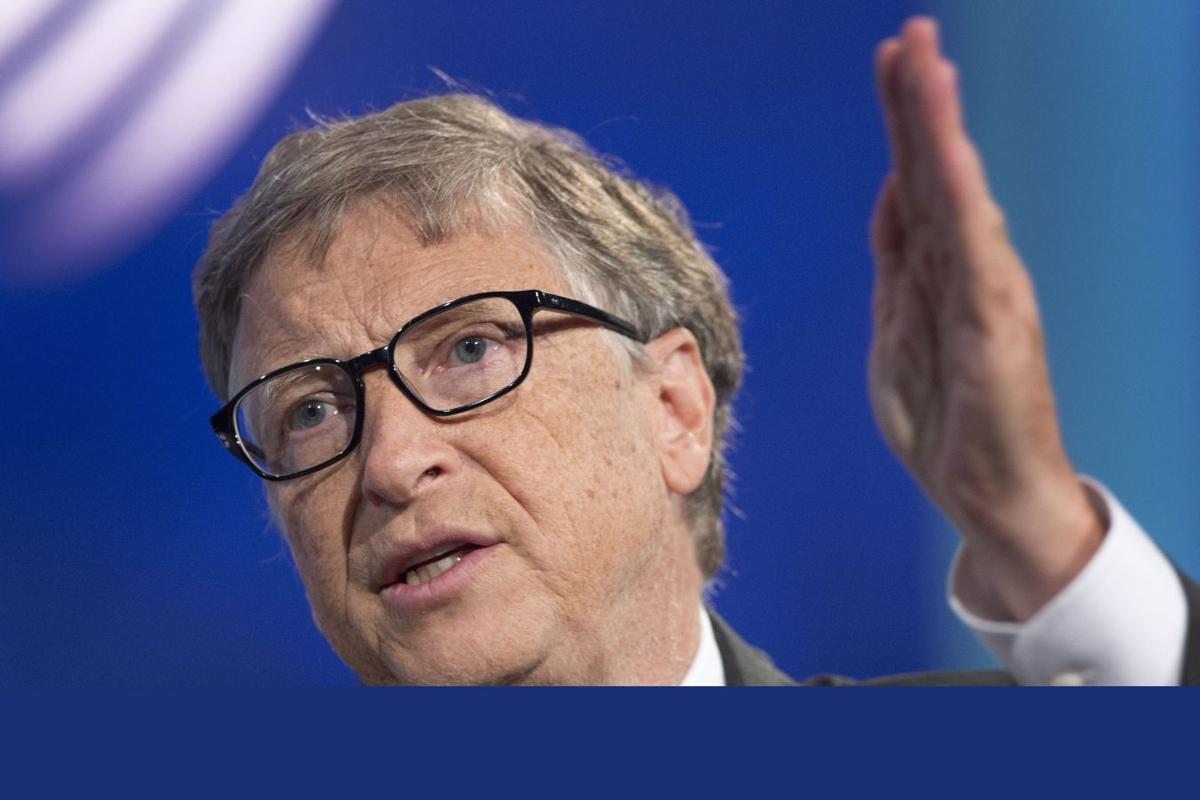 Bill Gates continues his extraordinary legacy of philanthropy, recently committing $50 million to the fight against Alzheimer's. Through his personal giving and his foundations, Gates has had a major impact on challenging global issues, but his help is needed now in the middle of the American heartland here in St. Louis.
Gates owns a large stake in the waste management company Republic Services. In a July 2017 SEC filing, Gates was reported to own 108,502,519 shares of this company, worth some $6.9 billion, representing more than 30 percent of all Republic shares and making him the largest single shareholder in the company. He has owned much of this stock for some time, holding at least 90 million shares since 2014. Over the past three years, the stock price has approximately doubled, giving him a gain of more than $3 billion.
Here's the problem. Republic Services owns two landfills in Bridgeton, a working-class suburb of St. Louis. It's bad enough that a smoldering sub-surface fire burns in one — the Bridgeton landfill — regularly producing noxious odors that waft across adjacent neighborhoods.
The bigger deal is that this landfill sits next to another, the West Lake Landfill, the subject of a recent documentary "Atomic Homefront." This landfill holds a large amount of radioactive material dating back to the Manhattan Project. Much of the material is alleged to be low-level radioactive material, but evidence exists that a significant amount of more dangerous waste is mixed in including highly toxic radionuclides such as thorium-230, uranium-235 and lead-210.
Radioactive material has been found nearby in people's yards and even inside homes. Cancer clusters in the area appear to be occurring with high rates of rare cancers such as glioblastoma in children. Of grave concern is what will occur if and when the fire hits the radioactive material, a looming potential disaster that could threaten the health of people living in the St. Louis metro area, with a population of more than 2 million. This concern is significant enough to have prompted St. Louis County in 2014 to publish an emergency operations plan in the event of a "catastrophic event" at the landfill.
Grass-roots groups such as Just Moms STL and local environmental organizations have been pushing the Environmental Protection Agency to pursue the only plausible and acceptable solution, which is to remove the radioactive waste. Unfortunately, Republic Services doesn't like this solution, as it would likely be on the hook for a significant share of the cost of remediation. Because of this, it has been stalling, putting up roadblocks to action, and waging a disinformation campaign to deceive the public using a shill organization, Coalition to Keep Us Safe, posing as a grass-roots organization, to spread false information.
The EPA recently put forth a proposed remedy, to remove 70 percent of the waste and cap the rest. Just Moms STL and other groups believe that 30 percent of outrageously toxic material that is allowed to remain indefinitely in a major metropolitan area and which is still threatened by a nearby underground fire is unacceptable.
The EPA has a public comment period that is open until April 23. And we need Gates' voice to be heard. He probably has some influence with Republic Services. Wouldn't it be amazing and extraordinary if rather than pushing for the cheapest and a truly inadequate solution, that Republic pushed for the only reasonable, appropriate and humane (and more expensive) one? It has the money. Complete removal would only cost a few hundred million more than the currently proposed cap.
Maybe if Gates can't convince Republic to ante up, he could take some of the money he has made from Republic stock and make up the difference. Since he owns 30 percent of Republic shares, it follows that 30 percent of the landfill is his. It only seems fair and appropriate for him to pay to remove the 30 percent of the material that the EPA has proposed leaving in place. Given the gravity of the situation and the threat posed, along with Gates' concern for the planet and the people on it, inaction on his part seems inconceivable. The people of St. Louis are waiting and hoping.
Dr. Stuart Slavin is a professor of pediatrics at St. Louis University School of Medicine.