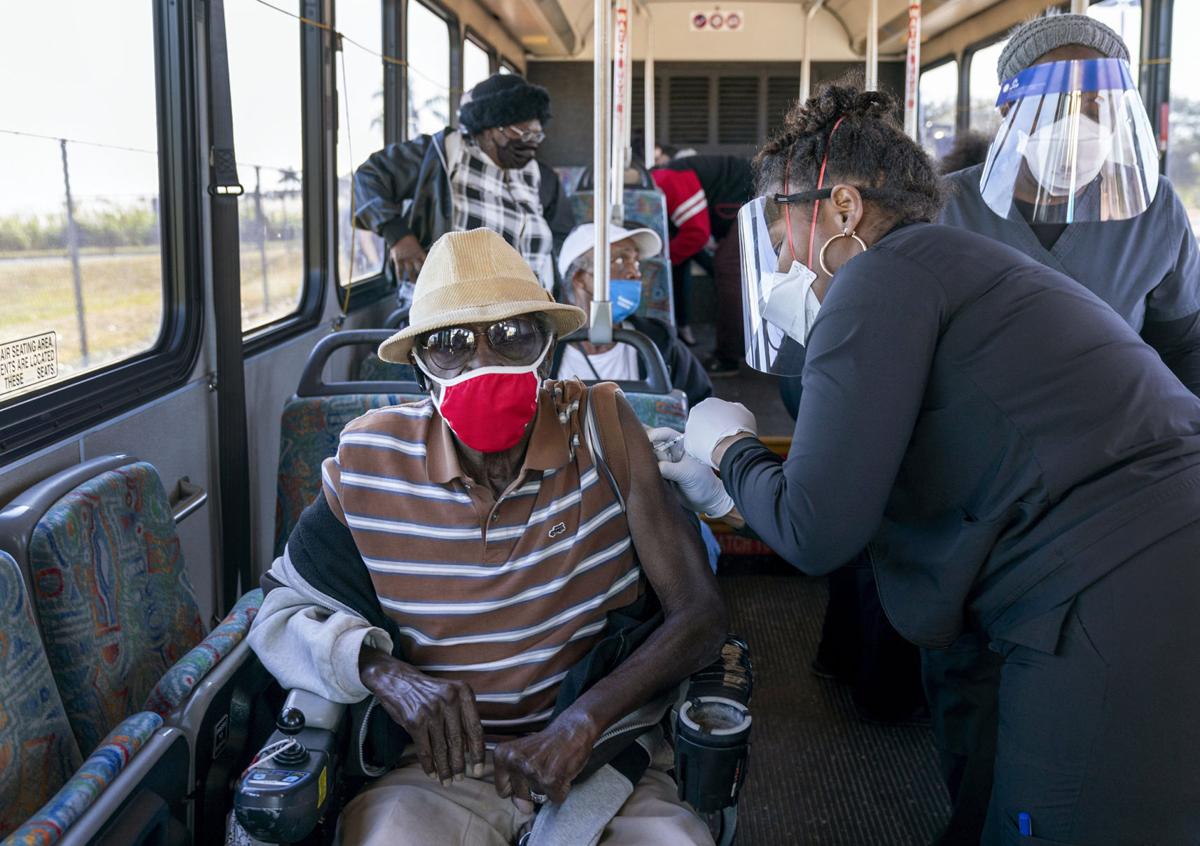 I heard it again: The coronavirus wasn't as serious as it was made out to be. It was a campaign tool to get Joe Biden elected. What was concerning was that I heard this from one of the leaders of the church my wife and I attend.
Our church is moderate by most standards but still firmly non-denominational evangelical. The church leaders are studiously non-political, even while deeply engaging in the world. Personally I wasn't a supporter of former President Donald Trump. However, I have lots of religious friends who did vote for him.
Quite a few are frustrated at how they have been portrayed over the last four years. For all of Trump's personal faults, many in the evangelical community appreciate that he tried to push back against a world view that often seems hostile to faith and organized religion. Many were willing to forgive him for his past and support his vision for our country. And give him credit — he did, after all, try to live up to his campaign promises while president. Yet for all of the talk of wishing everyone's political choices were respected, evangelical Trump voters spent the last four years being called hypocrites because of their support.
The government's pandemic response has also been frustrating. People don't have to agree, but hopefully they can understand how leaving liquor stores open as critical infrastructure while shutting down churches as if they were entertainment venues suggests society doesn't understand the importance of religion for many of us. It's too dramatic to say that society has become hostile to faith, but it does seem society has become much more skeptical. Some people believe religion is a sign of mental weakness, really just a system of social control. And some of us view it as a sign of mental humbleness that helps us resist the controls of a sometimes too worldly society. To each his own.
At least a few evangelicals, both Trump and Biden supporters, have gone further, seeing the pandemic response as part of an ongoing plan by government to undermine the role of faith in society. Undoubtedly the pandemic has been hard on churches and churchgoers. However, by questioning the severity of the pandemic, religious leaders increase the chances that their congregations won't take the virus seriously, that people won't protect themselves or will even decide they don't need to be vaccinated. This puts their congregations at risk and puts our country at risk.
The science is clear. We need to vaccinate everyone and continue to take precautions until we have. If part of our population refuses to get vaccinated, the virus has a far better chance of living on. We will be giving it more time to mutate, to figure out how to beat the vaccination, to beat antiviruses and reinfect people. Already the virus has mutated to become more infectious. When the 1918 flu pandemic struck, it mutated over time to become even more lethal, killing tens of millions of people. It would be a tragedy if our country has to go through more years of death and economic damage just because misinformation caused people to not protect themselves.
Yes, the news media beat up Trump over his coronavirus response (deservedly so). And yes, the mainstream media seems to me sometimes to be dismissive of evangelicals. But at least on our TV, pandemic news didn't magically disappear after the election. Every day comes news of the staggering numbers of new infections and deaths, and weekly we learn of friends who are infected, and occasionally of ones who died. The coronavirus is real. Our only chance to move beyond the pandemic is for all of us to take it seriously and for our religious leaders to encourage their congregations to do so as well. Acknowledging the scientific reality of the pandemic doesn't undermine religion.
Our pastor often counsels "Don't turn a five-minute problem into a five-hour problem, or a five-hour problem into a five-day problem, or a five-day problem into a five-week problem." Surely that's the counsel here as well — we need to make sure we don't turn the one-year tragedy of the pandemic into a much longer problem that could haunt our country for years.
Blake Ashby is a writer living in Ferguson.