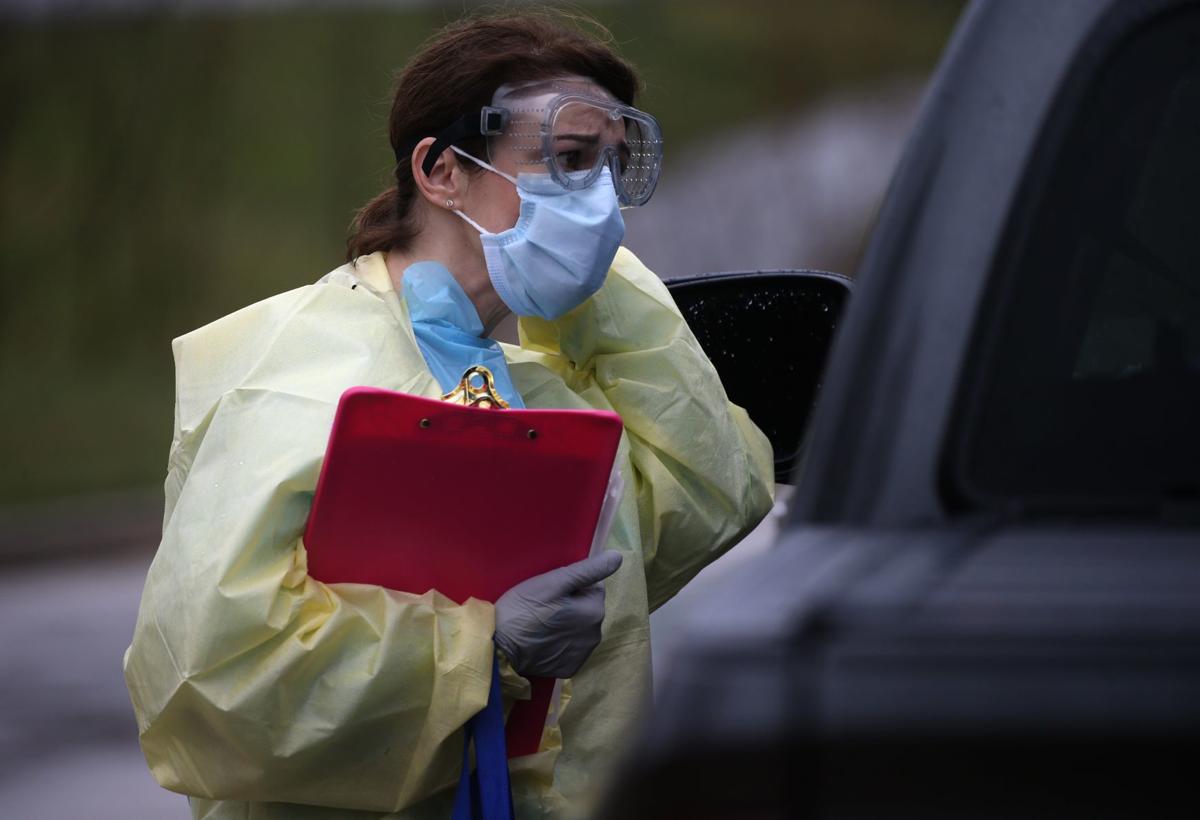 Information about our federal coronavirus preparedness and response is slowly starting to come out. However there's one critical piece of data that we will likely never learn: How many people were turned down for tests because of lack of testing capacity?
It's undoubtedly a large number. Early on, you had to have recently traveled to China or Italy or be a health care worker to qualify for a test in St. Louis. Most people who requested tests were told to self-quarantine as if they were infected, and if their health failed, to go to the emergency room. It's a little better now, but we are nowhere near testing on demand — there just aren't enough tests to go around. This situation wasn't unique to St. Louis. There was a severe shortage of tests in every state. The news was filled with stories of sick people who tried to get tested but were refused.
Capturing information on the people who were denied tests seems like it would produce important data, for lots of different reasons. It would have helped epidemiologists estimate the breadth of the virus and our possible risk during the next flu season. As containment efforts advance, we will eventually need to do population testing to understand how far the virus actually spread. A list of people who requested testing would have been a great starting point. Identifying people who were infected but only mildly symptomatic would have allowed us to better understand how the virus attacks the body. The data collection could have included asking people about their symptoms. Maybe it would have revealed patterns, such as a temporary loss of taste or smell, that could have been used to provide stronger guidance on when self-quarantine was needed.
I had a brief moment of hope when President Donald Trump started talking about partnering with Google to provide a website to request a test. Technologically, it wouldn't have been all that challenging. There are dozens of companies that provide online health care surveying tools that are compliant with our medical data privacy laws. A good handful of cloud-hosting companies could have handled the data traffic. Marketing companies regularly collect online information from millions or even tens of millions of people.
If there is one thing our country excels at, it's collecting huge amounts of data on our citizens. There was no reason we couldn't collect information on the millions of people who thought they might have the coronavirus. Local testing hotlines could have directed people to the data-collection site if they had been refused a test. If people entered their information online instead of first calling their local hotlines, the federal government could have provided each state or city a list of people requesting tests with their symptoms already recorded. Almost everything about our response to the coronavirus would have been improved.
Of course, it didn't happen. Google and the president were talking about two different things and Trump quickly stopped talking about a national testing website. It was an opportunity missed.
As the old saying goes: If you can't measure it, you can't manage it. There's a political corollary: If we refuse to measure it, the federal government is less likely to be asked to manage it.
Data collection has been an ongoing point of contention in our tug of war over the proper role of the federal government, with Republicans regularly fighting federal data collection. It's hard not to wonder if the federal government's delayed, haphazard response to the coronavirus is because of Republicans' bias against federal action. Undoubtedly the government's response has been made worse by its poor efforts at data collection.
Accurate, transparent data collection allows us to evaluate the performance of our elected leaders. One of the great mistakes of this administration's response to the coronavirus was its failure to ramp up testing capacity. For two months, the administration promised that anyone that wanted a test could get a test, despite mountains of anecdotal evidence showing it wasn't true. Yet because we didn't capture information on people who were denied testing, we will never actually know the degree to which this administration fell short of its promises to the American people.