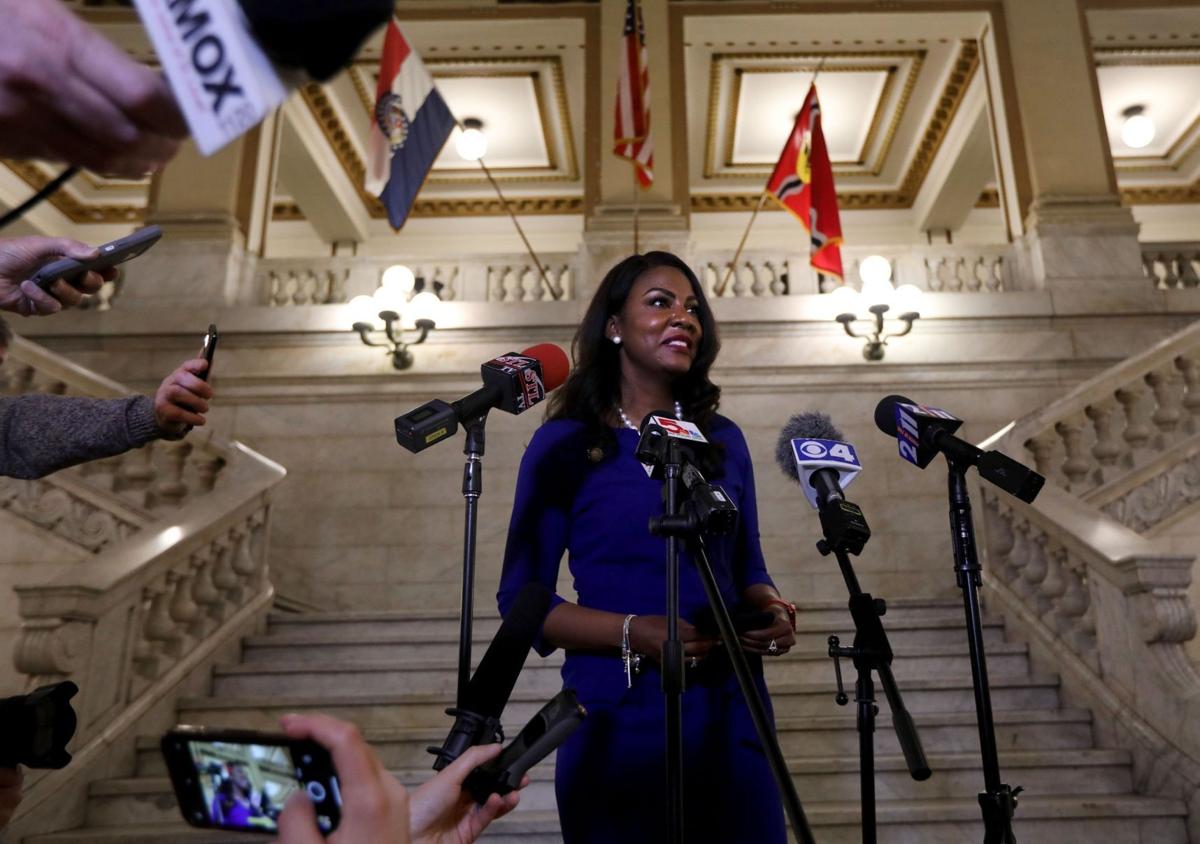 Mayor Tishaura Jones deserves sincere congratulations on her historic victory and inauguration as the new St. Louis mayor. She worked hard and, obviously, her policy agenda appealed to the voters in the city. That is, unfortunately, the problem.
It appears as if St. Louis voters have chosen to put their trust in pledges and fantasies that have no chance of accomplishing what they promised. Instead of improving the prosperity of its citizens and solving the city's manic crime problem, Jones' far-left agenda seems sure to spiral the city deeper into the worst crime crisis in a generation while further setting back economically disadvantaged residents. Things are about to get much worse for a city already in deep distress.
We shouldn't pretend that Jones is about to wreck a great situation. The picture in the city already isn't pretty. Just looking at population changes in the region over the last few years underscores the problem. After peaking at more than 800,000 residents in the middle of the last century, the population is in serious decline and now appears to be heading toward new lows, especially when compared to its better-governed neighbors.
Over the past decade, the city has lost more than 20,000 citizens, while the neighboring community where I live in St. Charles County has gained 40,000. St. Louis is on track to officially drop below 300,000 residents, while St. Charles County just surpassed 400,000. One historic community is thriving while the other is dying. St. Louis needs a strong leader ready to tell the hard truths and get the city back on track. Instead, it elected a politician who campaigned by completely ignoring some problems and who offered fanciful solutions to others.
The first thing a community in dire need of investment must guarantee is safety. No business owners or investors are interested in risking their capital to open up in an area where they don't feel safe to operate and their customers don't feel safe to visit.
Jones has made it clear that she thinks the police budget is too high. Last week, Jones voted in favor of a proposed budget that zeroed out funding for one of the city's two jails for a projected saving of $7.8 million. And she supported a cut of $4 million out of the police department's $171 million budget for the next fiscal year. The police department is already down 160 officers, while crime is surging.
What will happen by cutting the department even further? Jones says the city needs to be sending social workers instead of officers, a move sure to decrease the already shaky confidence the business community has in the ability of St. Louis to keep its streets safe. Who would you want to respond to a 911 call when, say, the business person's shop has been broken into? By abandoning the police and putting up the white flag on real crime control, the Jones administration will signal how fundamentally unserious these solutions are.
Not to be hyperbolic, but there have been two somewhat successful inmate takeovers at the City Justice Center downtown this year, putting on stark display the out-of-control nature of St. Louis city when it comes to public safety.
This same fantasy thinking regarding simple fixes to complex crime problems extends to every other item on the policy agenda. What is Jones' solution to improving the standard of living and reducing inequality for her constituents? We should raise the cost of labor in comparison to other areas even further. The earnings tax is driving business outside the city? Let's somehow force it on the county.
Jones' close friend, U.S. Rep. Cori Bush, D-St. Louis, is also a fan of magical thinking. Evictions are challenging the community and constituents are having trouble paying rent? Just cancel rent! A proposition so ludicrous that even the most progressive Democrats a decade ago would have laughed it out of the room. No wonder folks keep leaving St. Louis for more reasonable leadership and greener pastures in places like St. Charles County.
St. Louis deserves better. Unfortunately, Jones promises only to exacerbate the trends that are already crystal clear — a failing, shrinking St. Louis surrounded by thriving, growing communities across the county lines. It doesn't have to be like this, but until a leader steps up who is willing to tell the truth and make the hard decisions, there is no end in sight for the long, slow death of one of our nation's greatest cities.
Noah Brandt is a public relations professional from O'Fallon, Missouri.