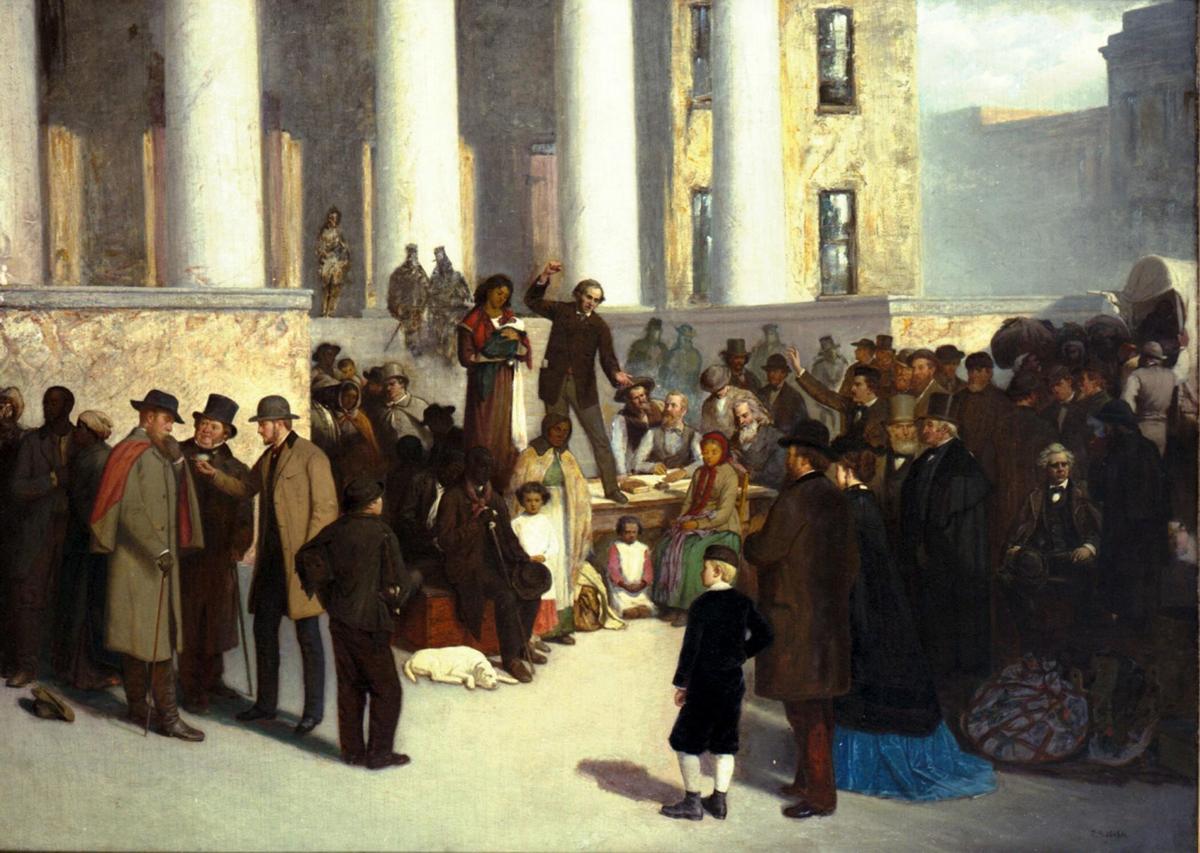 Driving in Missouri provides a constant reminder from license plates that the state will celebrate its 200th birthday next year. But the conception of the state through the Missouri Compromise — a U.S. congressional effort signed 200 years ago by President James Monroe on March 6, 1820 — also merits remembrance. That compromise in Washington, done in our name and at the request of residents in what is now Missouri, gave new life to slavery and doomed hundreds of thousands of more African Americans to a lifetime of bondage, rape and torture. We must not gloss over that or whitewash our past in a rush to throw confetti and eat birthday cake.
The year 1820 is celebrated in stone in the state Capitol as the year Missouri was organized as a state. Left unsaid under the dome is that the 1820 move breathed new life into the evil institution of slavery, allowing it to expand into even more states, as it would with Arkansas in 1836 and Texas in 1845. After congressional debates for more than a year stalled over admitting Missouri as a slave state — since that would tip the balance in the Senate and electoral college toward the slave states — the compromise also brought in Maine as a free state.
By drawing a line westward essentially at Missouri's southern border (except the Bootheel) to promote slavery in any new state below that line as well as in Missouri, the compromise gave slavery a new manifest destiny. What the anti-slavery lawmakers in 1820 didn't grasp was that by compromising with evil they themselves voted for evil. While compromise is essential in politics, there are moral lines we must hold. Politicians in 1820 instead chose political expediency over the welfare of the people. And then even after voting against their consciences, those lawmakers saw the deal undone just 34 years later as pro-slavery politicians pushed the Kansas-Nebraska Act to again expand slavery.
Although many credited the compromise with preventing a civil war over slavery, it actually just delayed it. Lawmakers in 1820 didn't solve the problem but merely left the difficult work for the next generation. And since they failed to promote the work of justice, they not only condemned their children to a bloody war but also another generation of African Americans to slavery.
Why does this matter? Missouri has yet to fully wrestle with its slaveholder past. Before we throw a big birthday bash, we must clean the house. Selective amnesia when it comes to our history leaves us pathologically unable to deal with the lingering consequences of the state's slave-holding past. While nine states since 2007 have offered official apologies, Missouri has not. Missouri's lawmakers and governor should fix this.
If Missouri is able to celebrate a birthday, then Missouri is able to apologize. It's time — far beyond time, actually — to officially apologize for condoning, supporting and enforcing slavery as a state. Such actions came from official acts and should be followed by official apologies. This work must be done publicly, clearly and explicitly before our state's bicentennial in August 2021. Descendants of enslaved Africans have no reason to join the celebration if we're not willing to speak honestly about the past.
And once the state apologizes, it must explore ways to repair the damage of slavery in our state. As I try to teach my young son, true repentance requires more than just apologizing. While that's important, just saying "I'm sorry" doesn't magically make everything all right. We must repair the damage from slavery that still exists today, and we must purge slaveholder ideas and polices from our state. Let's not leave this critical work of justice to the next generation.