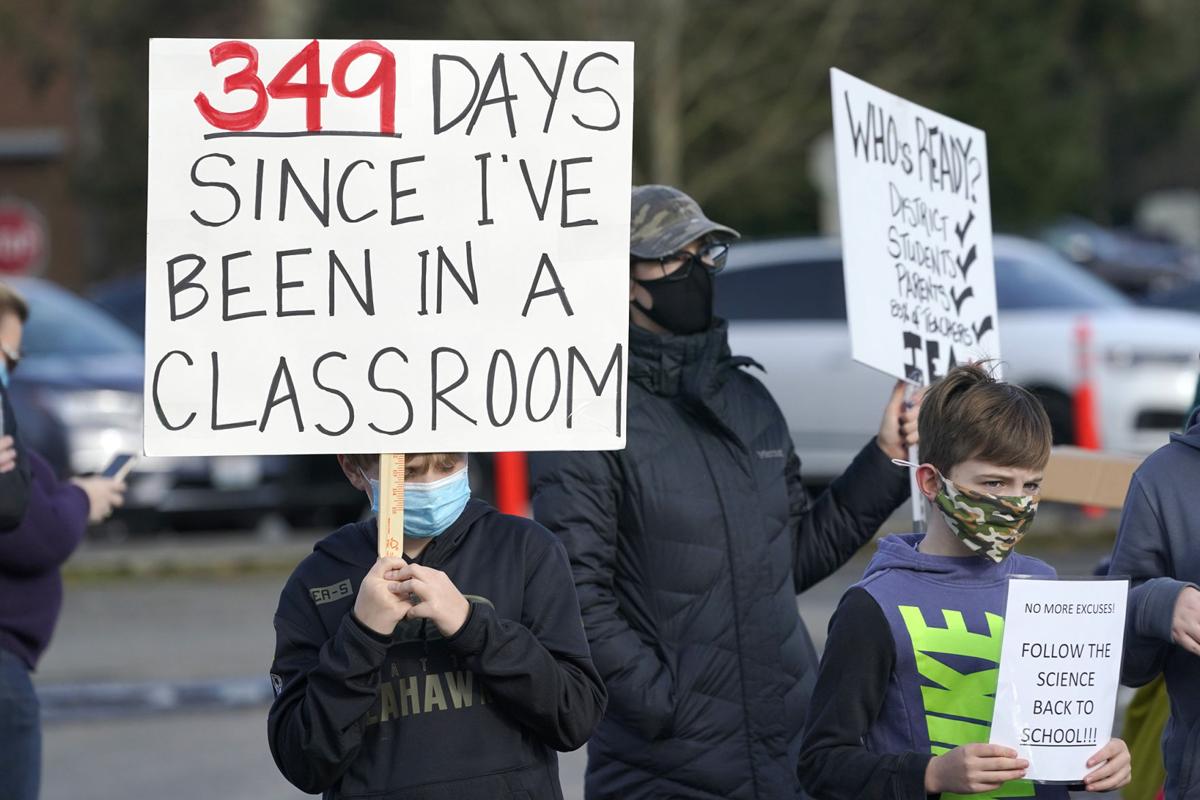 There is a balance between appropriate pandemic precautions and fearmongering a virus that is overwhelmingly benign in the young and healthy. We have not found this balance, and kids and teens are paying the price.
Many of us know people who have lost loved ones to the coronavirus, or we have lost loved ones ourselves, and this is heartbreaking. Wise coronavirus precautions protect the vulnerable — the elderly and those with the underlying conditions shown to increase the severity of symptoms (hypertension, chronic obstructive pulmonary disease, cardiovascular disease, among others).
I am a resident physician at a children's hospital, and the number of mental health crises I've seen is alarming. In the winter, children's emergency departments are typically full of coughs and sniffles, asthmatics and bronchiolitics. But not this year. We see so many children for suicide attempts and behavioral problems that some of them will wait days in the emergency department before a bed opens up on the floor, at which point they will keep waiting for a bed in the psych unit. Children's inpatient facilities, psychologists and psychiatrists have become difficult if not impossible to find during the pandemic, in a time when the need for these has increased dramatically.
The American Academy of Pediatrics continues to push for school reopenings. But even in open schools, parents opt out. Parents who want what's best for their children are afraid of a virus that has been presented to the public as an imminent threat to everyone's public safety, when in reality, among healthy kids, the repercussions of not being in school are greater.
Preserving children's mental, developmental and even physical health during the pandemic requires more than allowing kids to go to school sometimes. We need to present the coronavirus to the public as it is and not how we think we need to portray it for people to follow the rules.
We need teachers, whose jobs are undeniably essential, to feel safe returning to school as well. We need them to feel safe because data thus far suggests that they are safe in this critical role.
In Sweden, where schools stayed open, there was no significant increase in risk for teaching compared to other occupations (excluding health care workers, who, if included, would make the relative risk of teaching compared to all other jobs even lower). The leading pediatric medical journal published an article last month that found that children play a lesser role in transmission of the virus compared to adults. This high-quality data means continuing one's job in an elementary school is even safer than a job with predominantly adult interaction.
The virus has a survival rate greater than 99% among children, and this increases to 99.99% in children under age 9. However, the survival rate falls to 92.2% among those over 80 years old. Thus, we must be much more cautious in, for example, multi-generational homes and those with immunocompromised family members. At the same time, we must be less cautious in homes with children and teens.
The New York Times recently reported on a survey of nearly 70,000 French students, which found that 10% had experienced suicidal thoughts during the first few months of the pandemic, and more than a quarter were plagued by depression. European mental health experts in the article echoed the observations of many U.S. health care professionals: Kids are isolated, more depressed, more anxious, and pushing the already-limited capacity of mental health resources.
I recently spoke with a mental health expert regarding resources for one of the many pre-teens I had seen in the hospital with suicidal ideation. She divulged to me that her son's friend had taken his life in December. In one week last month, 18 kids in her son's school district attempted suicide. Her devastating experience is one of many microcosms of what we're seeing on a national and even global scale.
And the story is almost always the same with these teens: They were doing okay until the pandemic hit and everything stopped.
The everything-stopped part needs to end now.
This is not to say that the pandemic is over and we can throw caution to the wind. We must continue following evidence-based non-pharmaceutical interventions and distributing vaccines. We must protect the vulnerable.
At the same time, we have to be honest with parents about how to assess their own families' risk not only of coronavirus morbidity and mortality, but also of the dangers of sacrificing their children's and teens' health on the altar of mitigating the spread of the disease.