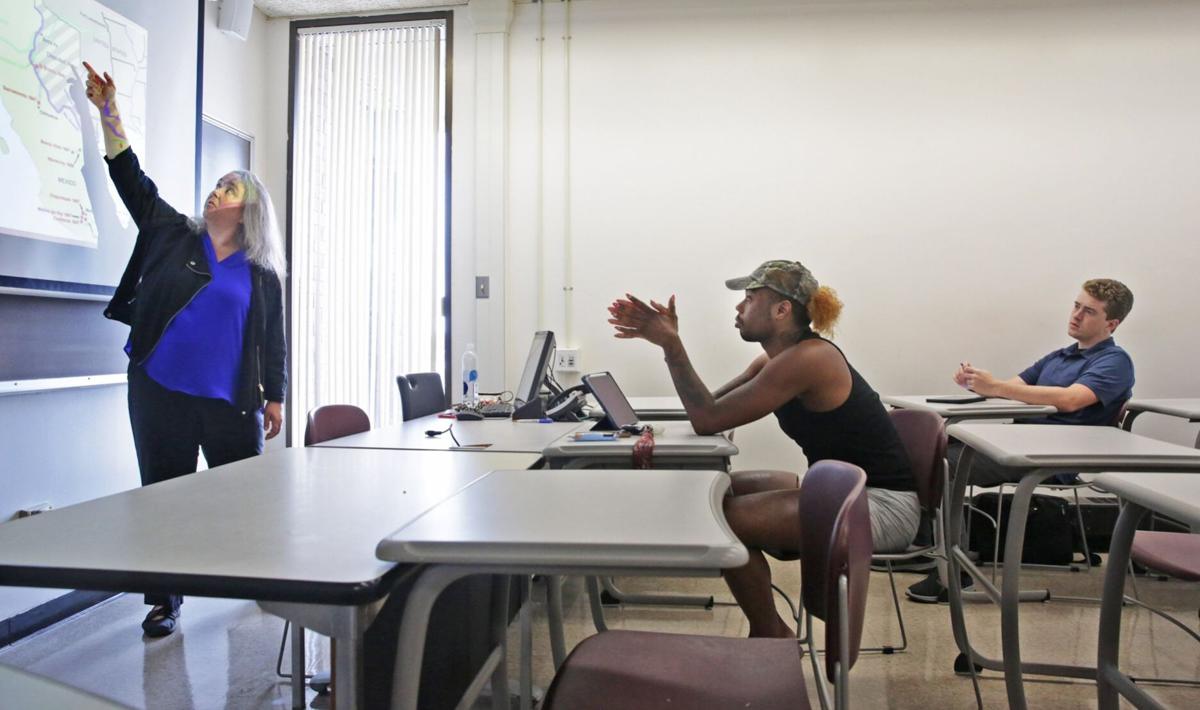 Education is the backbone of our society. Without it, our region simply cannot thrive. Whether the focus is on elementary education to create a foundation of learning or providing direct training and skills to employ our workforce, access to a safe, affordable education has never been more important.
As life-long educators dedicated to promoting the value of education for the next generation of our region, we support Proposition R on Tuesday's ballot allowing for a property tax increase in St. Louis city and county, along with parts of Franklin and Jefferson counties, to fund St. Louis Community College. We believe Prop R would ensure the college has the facilities and programs to meet the demand for high-tech job training and hands-on higher education opportunities for thousands of St. Louis residents.
Let us start with some basic facts about the proposal. Proposition R would be a small tax levy increase — an 8-cent operating rate increase, which for most homeowners would cost pennies a day — that would provide much-needed funding for the college. It would allow the college to keep pace with the job training needs of its students and the entire St. Louis region today and in the future.
Many of St. Louis Community College's facilities were built more than 60 years ago. Think of how the world around us has changed since. In that time, we have seen entire industries evolve, sectors upended and the demands for real world skills drastically change. We have also seen the role and necessity of community college become more critical to the overall success of regional economies. As St. Louis continues to be affected by a shortage of skilled workers — especially in the health care and technology sectors — there remains a direct tie between community college and our regional economy as a whole.
Small businesses across the region are desperately struggling to find qualified candidates to fill positions in important industries such as health care, biotech and information technology. As of this spring, there were more than 2,500 nursing jobs and 2,000 computer coding jobs available in St. Louis. These are critically important, well-paying jobs for our area, and community college is a clear path to training and essential to supporting the growth of existing employers and attracting new employers to our region.
Approximately $350 million from Prop R would be used to renovate and repurpose facilities that must be modified to create these real-world job training environments. These updates are especially critical to equip the college with classroom technology for programs in high demand that align with the needs of our local economy.
These programs require an environment that creates hands-on experiences that allow students to see and feel firsthand the situations they will navigate in the workplace. St. Louis Community College has been instrumental in these sectors. In fact, nearly 50% of the region's total jobs in the health care sector are filled by former St. Louis Community College students. We must invest in these programs now to continue to generate these skills and train essential members of our community.
We have also seen deep partnerships develop between high schools and the college to accelerate students' paths to the workforce and help students transition to post-secondary programs that are direct pipelines to productive careers. There are teenagers across St. Louis benefiting from these programs every day, and there are adults pursuing the second phase of their careers who rely on the college for critical training experiences. The positive impact St. Louis Community College has had on our region cannot be overstated — in fact, it is estimated more than half of the households in the St. Louis region have at least one resident who has attended the college at one point or another.
For these individuals, investments in St. Louis Community College can be life-changing and clear. The average associate-degree graduate from the college will see an increase in earnings of $10,000 each year compared to someone with a high school diploma working in Missouri. And data continues to show that education and direct training or retraining pays off in both median earnings and lower unemployment rates.
In many ways, for both the college and St. Louis, the need has never been greater.
Candice Carter-Oliver is the chief executive officer for Confluence Charter School. Mark Wrighton is the chancellor emeritus of Washington University in St. Louis. The two hold doctorates and are co-chairs of the campaign to promote Proposition R. This op-ed was submitted on their behalf by the FleishmanHillard public relations firm.