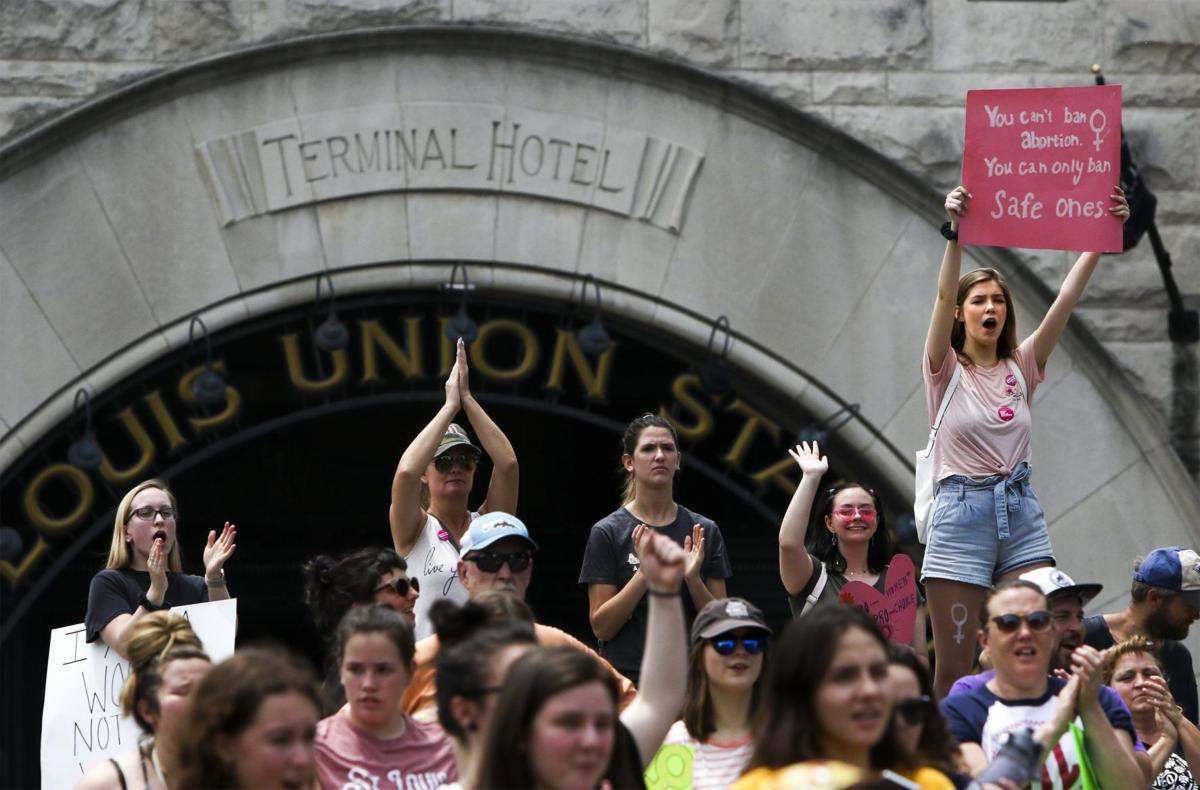 Rep. Mary Elizabeth Coleman, R-Arnold, recently signed a letter asking Gov. Mike Parson to immediately shut down the only remaining clinic that provides abortion care in Missouri, essentially blocking access to abortion services. Unfortunately, the threat posed by her request is credible; so far, five states have tried to impose abortion bans, and six other states have taken action to limit abortion care in the coronavirus era.
Missouri has long had some of the strictest abortion restrictions in the U.S. Parson's administration has been at the helm of many of them, including imposing an eight-week abortion ban that a federal judge blocked from going into effect. Then there's the ongoing attempt to revoke the St. Louis Planned Parenthood's license.
Anti-choice lawmakers who are exploiting the pandemic to advance their attack on abortion rights often assert that abortion is "non-essential" and should be banned during social distancing. Abortion has always been and always will be essential health care — it is a fundamental right to be able to control if and when you have a child. While any reason is a good reason to have an abortion, including simply not wanting to have a child, the current crisis has only amplified the complex circumstances that may lead a person to choose to terminate a pregnancy, making the availability of abortion care even more essential.
Economic circumstances, the ability to work, and the strain of a pregnancy on a person's physical and mental health are all heightened during a pandemic and are all common reasons that 1 in 5 pregnancies are terminated. Further, pregnancy is a time-sensitive issue; people cannot simply wait until a pandemic of unknown length is over to terminate a pregnancy, especially in Missouri, where abortion is only legal until 22 weeks.
An abortion ban would disproportionately affect the most vulnerable individuals in our communities. People of color, poor people, individuals in unsafe relationships would be hurt most by a potential ban. The wealthy and powerful have historically always found a way to find abortion care in other states or countries or through personal connections. Those who have lesser means will still have abortions, too, but they will be unsafe — concoctions and unregulated medications, clothes hangers and back alleys — and without the supervision of medical professionals. For those who are denied access to terminating an unwanted pregnancy, the consequences can be deadly.
Shelter-in-place orders mean that intimate partner violence will regrettably increase, and survivors may also experience poor mental health outcomes with an unwanted pregnancy. Missouri ranks 44th-worst in the U.S. for maternal mortality, and black women have nearly three times higher mortality than white women. Black women are also more likely to experience unintended pregnancy due to gaps in access to contraception and health care due to racism and discrimination.
Coupled with the fact that early reports of COVID-19 morbidity and mortality show a disproportionate impact on African Americans, it's apparent that preventing an abortion ban in Missouri is a matter of life and death.
In Missouri private insurance does not cover abortion except in cases of life-endangerment, or if an optional rider is purchased at additional cost. Surgical abortions can cost up to $1,500, which is prohibitive in even the best of economic times for many individuals. In a pandemic that has us hurtling toward a recession or depression, the financial burden of an abortion is potentially impossible, making it even more urgent to change state insurance laws.
Additionally, the current state-mandated waiting period of 72 hours and the two visits it requires, which are not medically necessary, should be overturned as increased travel and time in the clinic increases transmission risk of virus infection. In an ideal world, Parson and legislators would change the state law prohibiting the use of tele-medicine to administer medication abortions. If abortion bans are truly about reducing non-essential contact and not a ploy to abuse a pandemic to take away pregnant people's autonomy, then this is the solution Rep. Coleman is looking for.
Casey Nichols is a sophomore at St. Louis University majoring in biomedical engineering with a minor in women's and gender studies.
Abortion and coronavirus. These separate issues collided recently, exposing the chasm that exists in America over abortion. 
Catch the latest in Opinion
Get opinion pieces, letters and editorials sent directly to your inbox weekly!