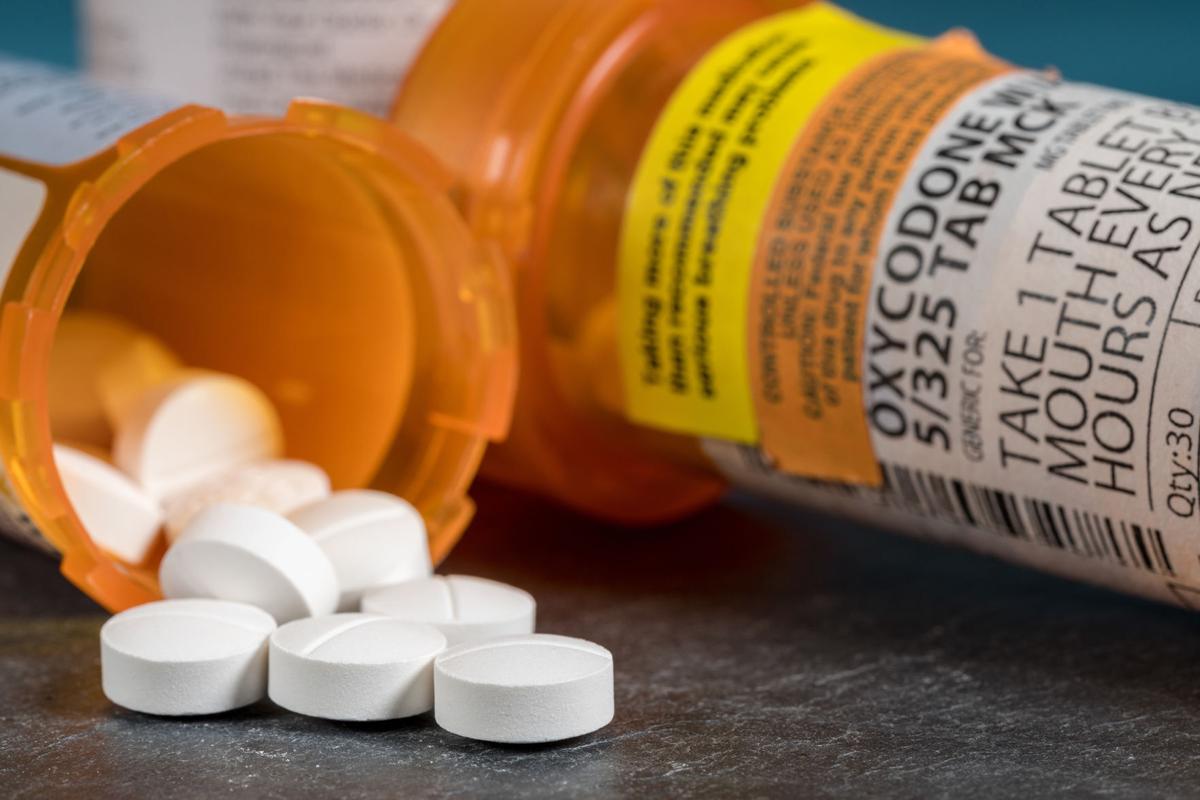 We all want to end an epidemic — of deaths by overdose. In Missouri, we want to stop those deaths so badly that the Missouri Legislature has finally passed a statewide prescription drug monitoring program. Sadly, this move will not stop the overdose epidemic, which has claimed more Missouri lives than the coronavirus. It may even make things worse.
Passage of the statewide Missouri drug monitoring program received support from health care providers, law enforcement and families who have lost loved ones to overdose. The legislation signifies a hard-fought victory for legislators like the bill's sponsor, state Sen. Holly Rehder, R-Sikeston, who saw their efforts blocked in the House for the last nine years. Yet my professional experience as an expert in the sociology and history of opioids has taught me three reasons why the new drug monitoring program won't work.
Drug monitoring programs do not track the drugs that drive the majority of overdose deaths, which is the first reason they don't achieve what we want them to. In 2012, when Missouri Republicans first introduced a bill to establish a drug monitoring program, prescription drugs contributed to half of the overdose deaths in Missouri. Today, synthetic opioids like illicit fentanyl contribute to 77% of overdose deaths while prescription opioids only contribute to 23%.
Synthetic fentanyl, not to be confused with prescription fentanyl, is produced in illegal labs and has spread throughout the U.S. in recent years. That, plus the pandemic, has caused a spike in overdose death rates nationwide — 81,000 people died from overdose between May 2019 and May 2020. Drug monitoring programs only contain information about prescription drugs, which does nothing to address deaths from illicit drugs like fentanyl.
Second, Missouri already has a drug monitoring program. The St. Louis County Department of Public Health collaborated with other public health departments in Missouri to create a county-based drug monitoring program in 2017. That drug monitoring program currently covers 85% of Missouri's population and 94% of Missouri's health care providers. True, Missouri doesn't have a statewide drug monitoring program, but like other statewide drug monitoring programs, the countywide program receives support through a federal grant and shares data with other states through a program called PMP InterConnect. Common sense would suggest the county program would at least put a dent in the state's overdose death rates, yet they increased 15% between 2017 and 2019.
Third, drug monitoring programs seem like a good idea on their face: They are sorting tools that help physicians and pharmacists decide whether a patient is in pain, has a substance-use disorder, or is selling drugs illegally. But what good is a sorting tool without the resources necessary to help people? Substance-use disorder is a disease, but our health care system cannot help all the people who suffer from it. The vast majority of physicians do not prescribe medications for opioid-use disorder like buprenorphine and methadone that reduce overdose rates, and many people with substance-use disorders lack adequate health care coverage.
Our goal should not be getting a drug monitoring program but creating the treatment context that will solve the overdose crisis. We are one of the few states that has not expanded Medicaid, a move that would bring in $1.6 billion in federal funds and would require insurers to cover addiction treatment on par with other conditions. A recent study published in the Journal of the American Medical Association found that states that expanded Medicaid saw a 10% reduction in deaths due to synthetic opioids like fentanyl and an 11% decrease in heroin deaths. Meanwhile, states that mandate a drug monitoring program have seen an increase in heroin overdose deaths.
Missouri also lags behind other states in our failure to permit syringe service programs where people who use drugs can access sterile syringes. Sterile syringe access reduces the likelihood of harms associated with injection drug use such as the spread of HIV/AIDS and Hepatitis C. These programs also educate patients and refer them to care.
The prescription drug monitoring program is here to stay, but I believe we will be disappointed. Every overdose is a preventable death and policing patients is not the same as preventing harm. If our leaders really care about protecting Missourians, they will expand access to treatment and to harm-reduction tools. Without changing the treatment context, the drug monitoring program promises to hurt Missouri more than it helps.