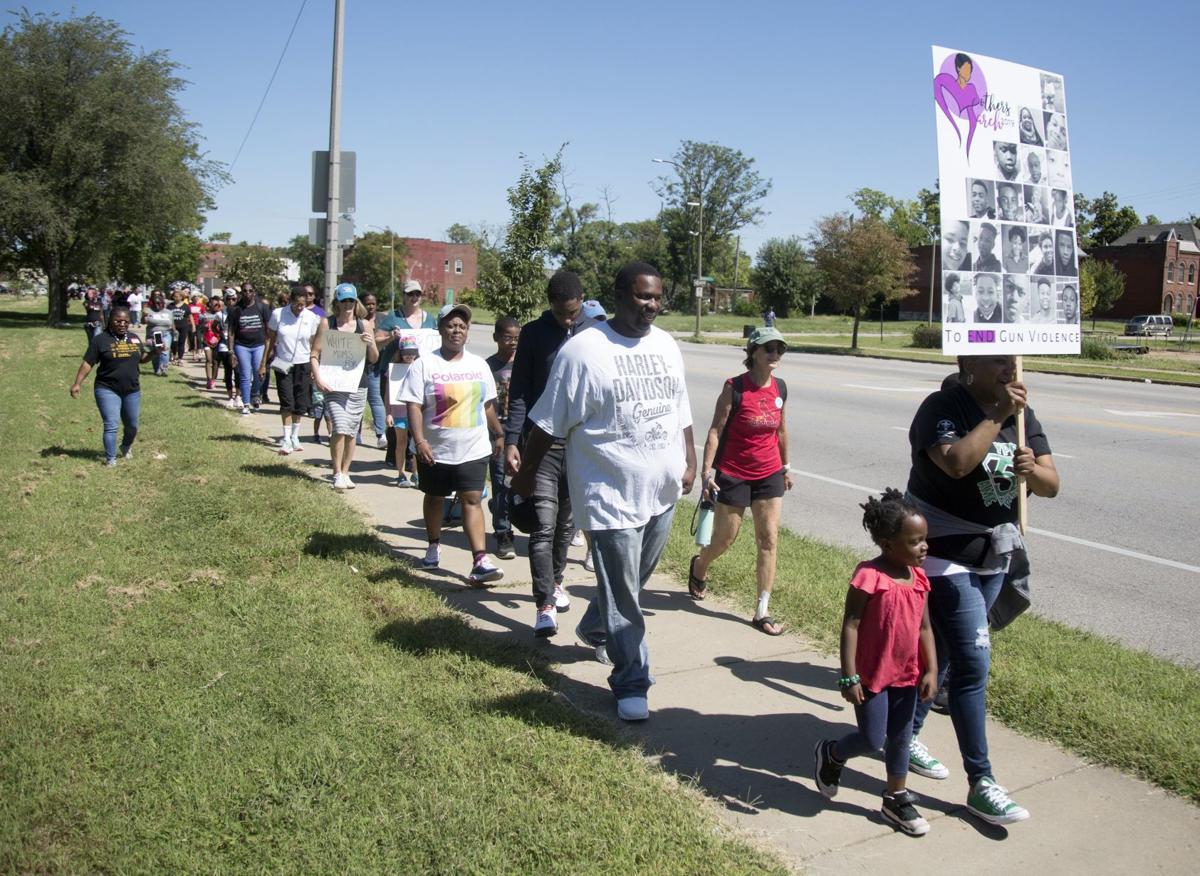 When governors across the nation began to close schools, a positive thought flickered through my mind that at least we'd see a respite in nationwide school shootings this year in addition to slowing the spread of the coronavirus. But as quickly as it entered my head, a sobering realization followed. In our need to protect our community from disease, we might trade one gun-violence problem for an uptick in a larger one: gun violence at home.
People often harbor the false impression that school shootings are the top gun violence threats to children. In reality, they account for a small percentage of gun violence deaths. According to Everytown for Gun Safety, firearms are the leading cause of death among children and teens in Missouri. That means we must seriously look at guns in our houses since firearms are the second-leading cause of death among children and teens.
My fears about this rose as The New York Times and NBC news reported a national increase in the purchase of firearms since the onset of coronavirus anxiety in the United States. Now, physical school classes are canceled for the rest of the year and stay-home orders have been extended indefinitely. It's past time to think about what it means to shelter in place with kids and guns.
School closures mean a lot of bored and curious kids are spending increased time in homes, many with unsecured firearms. Shocking research from the Journal of Urban Health stated that 4.6 million American children live in a household with at least one loaded and unlocked gun. Among children, most unintentional shooting deaths occur in the home when children are playing unattended with a loaded gun.
If you possess an unsecured gun and think your kids don't know where it is, think again. Research from the Children's Hospital of Philadelphia showed that over 75% of first and second graders could locate parents' firearms and 36% admitted to handling weapons despite what their parents reported. When my kids were small, I had to initiate an uncomfortable conversation with a friend because even my child was aware of their "hidden" gun.
We also have anxious teens at home without the stability of school, extra-curricular activities, and close contact with friends to help them cope with the stress of the pandemic. The Jason Foundation, dedicated to preventing youth suicide, says a home with a handgun is almost 10 times more likely to suffer a teen suicide than a home without.
While necessary, stay-home orders have the unfortunate effect of isolating abused spouses and children with their abusers. According to the National Domestic Violence Hotline (1-800-799-7233), 3 in 10 women and 1 in 10 men have been victims of domestic abuse. Intimate partner violence and gun violence are inextricably linked in the U.S., impacting children as well as the adult partners. Guns inflate the power dynamic used by abusers to inflict emotional abuse and control over victims. Everytown for Gun Safety reports that abusers with firearms are five times more likely to kill their victims.
Since it's vitally important to comply with social distancing for the public good, what can we do to prevent increased gun fatalities? Regarding guns at home with children and teens, the immediate answers are the same as the solutions before the coronavirus: Secure firearms or get them out of the house. The Be Smart website has a downloadable resource to help parents understand proper storage methods.
Domestic abuse situations are more complicated. From a policy standpoint, state legislators can strengthen laws prohibiting domestic abusers from possessing guns and requiring abusers to relinquish guns they already own. U.S. Senate Majority Leader Mitch McConnell can bring gun policies to a vote in order to strengthen the federal background check system to keep guns out of dangerous hands by improving domestic violence records and closing deadly legislative gaps like the boyfriend loophole and the unlicensed sale loophole.
However, legislation would come far too late for victims needing urgent help in delicate situations. The pandemic could make victims reluctant to leave home. We should continue to check on vulnerable friends to make sure they don't feel alone in the world and give support if they need it.
Just as we can all act in solidarity to save lives from a virus now, we can all do our part to protect the public from senseless gun violence for years to come.
Cynthia Changyit Levin of St. Louis is a volunteer for Moms Demand Action.
EDITOR'S NOTE: This item has been updated to correct the ratios of women and men who become victims of domestic violence as reported by the National Domestic Violence Hotline.
Catch the latest in Opinion
Get opinion pieces, letters and editorials sent directly to your inbox weekly!