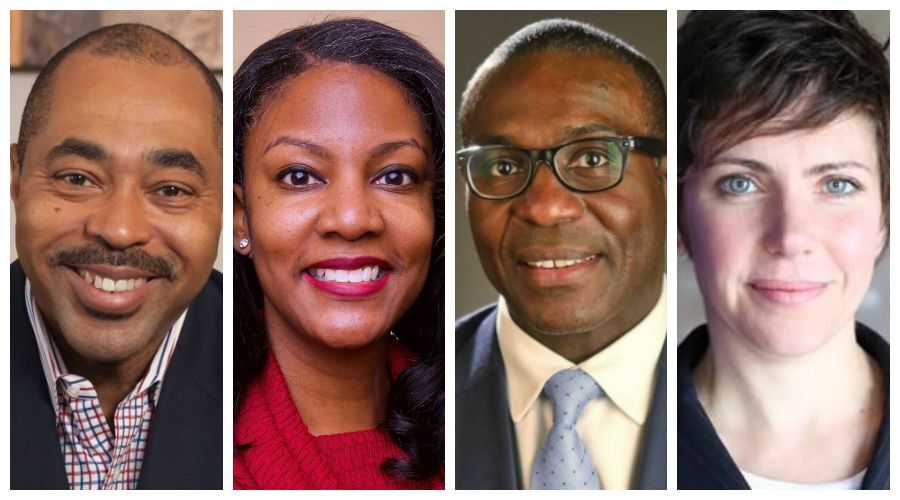 On March 2, St. Louis residents will decide which two mayoral primary candidates will make the final ballot for the April 6 election. All of the candidates say that reducing our city's violent crime will be a priority of their administration. The question voters are asking, of course, is how exactly they plan to do that.
Crime concerns are often met with the same familiar proposals focusing on the police, prosecutors and court systems — usually beginning and ending there.
Many have pointed to the breakdown in trust between communities and the police. But the lack of trust is not limited to the police. Our city's legacy of racism, segregation and disinvestment has sown resentment and distrust of local government systems by the residents such systems should serve.
What if these dual problems of crime and distrust have a common cure? Research suggests they do.
Patrick Sharkey's "Uneasy Peace: The Great Crime Decline, the Renewal of City Life, and the Next War on Violence" demonstrates that the dramatic decline in crime rates across the U.S. beginning in the 1990s occurred in large part thanks to community organizations (i.e., neighborhood associations, community development corporations, and other local nonprofits addressing crime prevention, neighborhood development, substance abuse, workforce development and youth). These organizations are the eyes and ears of neighborhoods and provide the communal space for residents to share concerns, build relationships and collectively direct police and policymakers to their most immediate needs.
Unsurprisingly, neighborhoods with robust community engagement are safer. Unfortunately, St. Louis has invested relatively little in community organizations compared to police, prosecutors and courts.
One way to rebuild trust and strengthen the community organizations that are essential to combating crime is to invest in community-led planning. Neighborhood planning helps residents, city agencies and elected officials make decisions that leverage community assets while simultaneously addressing community problems. For example, shoring up a neighborhood in danger of decline by leveraging its assets (e.g., investments in local retail, home repair programs, attractive green spaces) can prevent the kind of housing vacancy and abandonment that, research shows, is directly related to crime.
Strong community organizations are key not only for planning efforts but also for plan implementation. Plan implementation is as important as the plan's creation and helps the neighborhood leverage other public and private resources over the long term — a process that necessarily continues well beyond any elected official's tenure. Trust is built when the decisions the city makes about development, demolition, permitting and infrastructure follow the approved plan.
Here is the good news: As mayor, the winning candidate will inherit an ecosystem that already has many of the pieces needed to make strong community organizations and inclusive planning a reality in our city. For example:
• The city's Planning and Urban Design Agency is increasing its capacity to facilitate more neighborhood planning, and other city departments have knowledge, relationships and resources that the next mayor can coordinate with and align to make a real impact.
• Invest STL, an emerging local funder, is investing in neighborhood leaders and neighborhood-led organizations that the mayor can work with to drive equitable development.
• The Community Builders Network, the St. Louis Association of Community Organizations and the Neighborhood Leadership Academy are providing technical assistance and training to community organizations and resident leaders. They support a rich network of community organizations across the city that the mayor can empower to drive change.
• Neighborhood leaders — several of whom have been highlighted in this newspaper — are accomplishing a great deal with limited resources. These leaders are the glue holding an increasingly tattered social fabric together, maintaining hope in the face of historic white flight, disinvestment, increased violence, and more recent middle-class Black flight. The next mayor can increase effectiveness by ensuring that departments partner with these leaders in a neighborhood-centered approach that focuses on neighborhood needs and priorities.
Community organizations are not only an effective way to address crime; they are also an essential link between local government and its residents. Rebuilding trust in our neighborhoods begins with strategic investments that empower residents to develop a shared vision for their neighborhoods and our entire city.
Dana Malkus is a professor at St. Louis University School of Law, where she directs the Entrepreneurship and Community Development Clinic.