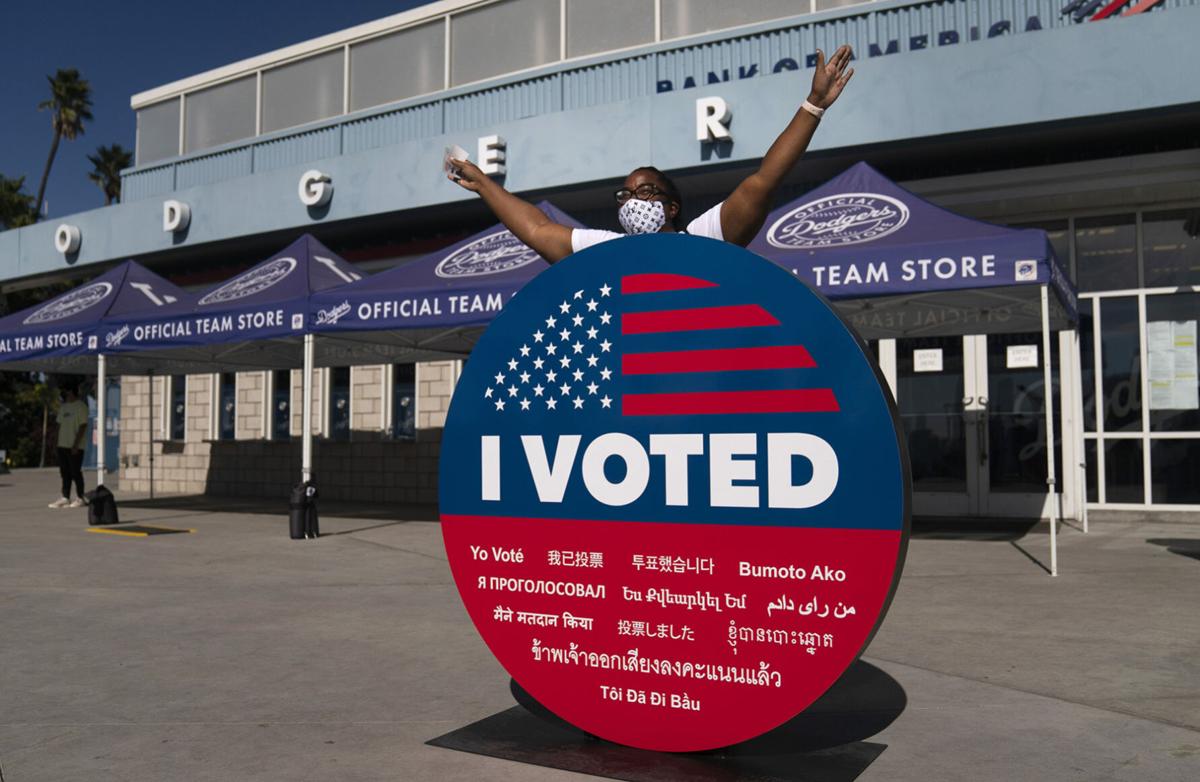 The ancient Greeks knew a thing or two about building a polis, a community where different kinds of people would be able to live, work and practice the art of politics together. Their version of a more perfect union was built around three questions we still struggle with today: Who can be a member of the community? How closely do people have to play by the rules? And, how accountable are we to each other?
More conservative persons believe that the membership list should be limited to only certain kinds of people, individuals should play by the rules, and we should be accountable to each other. How we conduct our private lives is reflected in our public behavior.
More liberal persons believe membership should be extended to a greater number and variety of persons, that there's room to fiddle with, ignore, and sometimes even break the rules, and we should be pretty much left alone to do our own thing. We don't have to be accountable to each other for our community to work well.
Social philosophers prefer consistently liberal or conservative answers to these questions. Indeed, they construct elaborate and well-reasoned arguments about why the rest of us should embrace their liberal or conservative view of the world and live by the principles embedded in it. If it were only that simple.
In the modern world we inherited and are building on today, we find ourselves mixing liberal and conservative answers to these three questions. The world we make out of those answers isn't particularly neat. In fact, it can be downright sloppy and off-putting at times. We like orderliness, at least most of us do anyway. It's what helps us cross streets without being run down, keep grocery store shelves filled, and come up with all kinds of recipes to make life manageable. Order also helps us make reasonable guesses about the future.
Order is informative and even comforting.
Disorder, on the other hand, is uncomfortable. But it also is more revealing. It tells us a great deal more about the people we might become.
The last four years and especially the run-up to Tuesday's election have been especially disorderly and even chaotic in ways we haven't seen for decades. That's the bad news. The good news is that our reaction to disorder and chaos will tell us more about the people we really want to become the day after the election.
By their behavior and answers to the issues most bothering us today, President Donald Trump and former Vice President Joe Biden have revealed the mix of liberal and conservative values they hold dear and would practice were they elected to the presidency. They have shown us the kind of world they want to help us build the day after the election.
This is where the ancient Greeks come in and can help us.
One of these men, Trump, is more than a little conservative on who should be welcomed in our communities and share both the rights and duties that come with being a full-fledged member. He is much more liberal when it comes to playing by the rules. Insiders can ignore and break rules and won't be publicly shamed much less punished for doing so. He's also clearly liberal when it comes to the question of accountability. You can do your own thing. You are not accountable when your public behavior ignores the well-being of others.
The other man, Biden, is much more liberal on the question of who can be granted membership in America. There's room here for very different kinds of people. Biden is much more conservative when it comes to following the rules. Insiders and outsiders should play by the same rules. We shouldn't be surprised when we are publicly shamed or punished for breaking them. Biden's also a lot more conservative when it comes to balancing our private wants with a greater public good. Americans are morally obligated to have each other's back. The world's a lot safer and better off when we take the well-being of others seriously.
I'm voting for the more conservative guy.
Daniel Monti is professor of sociology at St. Louis University. He writes about American civic life and is a former member of the Missouri State Advisory Committee to the U.S. Commission on Civil Rights. He can be reached at: daniel.monti@slu.edu.
Catch the latest in Opinion
Get opinion pieces, letters and editorials sent directly to your inbox weekly!