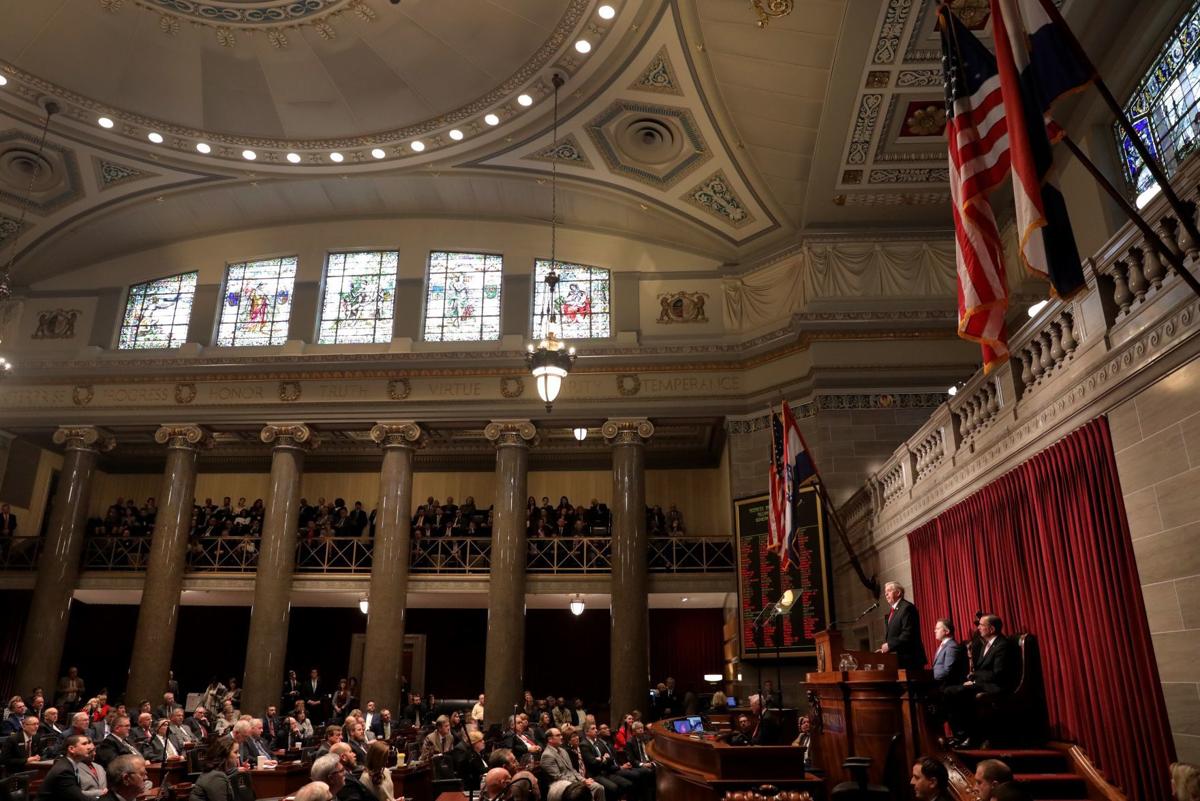 On Jan. 15, 2020, we sat in the gallery of Missouri's Capitol building as Gov. Mike Parson offered his State of the State address. Members of the Missouri Faith Leadership Coalition, including Rev. Gray, were invited to join mayors and police chiefs of the four largest cities in Missouri and a representative of Better Family Life because of previous conversations with Parson about how to reduce community violence. Jeanette Mott Oxford was present as the director of policy and organizing for Empower Missouri, a not-for-profit that staffs a coalition of criminal justice reform advocates.
On Monday, at the conclusion of a Legislative session shortened by the pandemic, Parson signed the Senate substitute for Senate Bill 600 into law. SB 600 enacts mandatory minimums and stacking of sentences, creates new classes of crimes, and is projected to increase Missouri's prison population by more than 2,500 in the next two decades, according to the fiscal note. This was definitely not the kind of criminal justice reform we hoped to see enacted when we applauded Parson's words on Jan. 15.
It doesn't take a crystal ball to know that a disproportionate number of those newly incarcerated by SB 600 will be Black Missourians. Presently, African Americans constitute 12% of state residents but 34% of people in Missouri prisons, according to an incarceration trends summary from the Vera Institute of Justice. This bill is likely to make these statistics even worse. Why? The bill gives more power to prosecutors while taking it away from defendants. Mandatory minimums increase the pressure to accept a plea bargain.
The pressure to plea bargain is especially true when the public defender system is inadequately funded. The fiscal note for the bill spells this out quite clearly, saying the public defender system "cannot assume that existing staff will provide effective representation for any new cases arising where indigent persons are charged" and "is currently providing legal representation in caseloads in excess of recognized standards." Let us not forget that African Americans are disproportionately represented among poverty statistics, given the continuing challenges that communities of color face in education and employment due to structural racism.
Young Black men would also be disproportionately incarcerated due to changes in criminal gang statutes in the bill. Prosecutors can already charge street gang members for crimes they commit. SB 600 ignores best practices from research on gang formation and prevention published by the Office of Juvenile Justice and Delinquency Prevention at the U.S. Department of Justice, and instead would implement harsh penalties that are proven failures.
Injustices from our past have led to the over-policing and over-incarceration of Black Missourians, well-documented by the Missouri Attorney General's Vehicle Stops Report and the Vera Institute trends data. Unfortunately Parson has chosen to ignore conclusive evidence from more than three decades of so-called tough-on-crime policies, which have been costly failures. SB 600 will divert millions of dollars in state resources to corrections that could have been better used for community services, like mental health, trauma-informed schools and restorative justice programs. These can truly reduce violence and offer hope for a better future for all Missourians.
Rev. Darryl Gray is veteran civil rights activist, former Kansas state senator and social justice coordinator for various local and state-wide clergy groups. Jeanette Mott Oxford served in the Missouri House of Representatives from 2005 to 2012 and is policy and organizing director of Empower Missouri, which works to secure basic human needs and equal justice for all.
Catch the latest in Opinion
Get opinion pieces, letters and editorials sent directly to your inbox weekly!