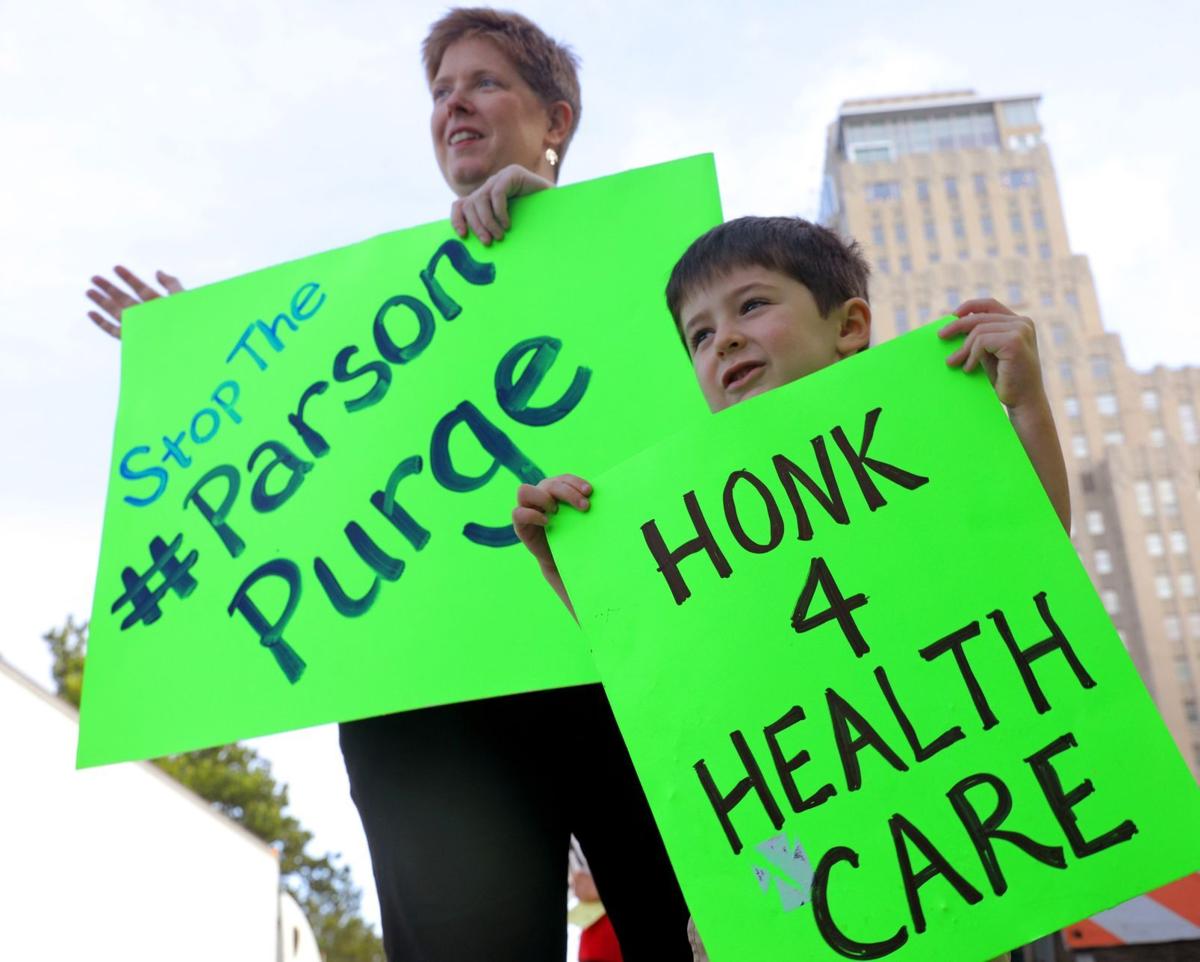 The coronavirus pandemic has shown the devastating consequences of limited and unequal access to health care. On the Washington University medical campus, we have seen firsthand how poor people and people of color who are stricken by the virus are more likely to need a ventilator or die. Those communities already have far less access to primary, preventive and specialist care. And with the recent growth in unemployment in Missouri and across the country, more of our fellow citizens are likely to lose health insurance and sink more deeply into the cycle of poverty.
It is understandable to feel helpless in the face of these daunting realities, but there is one simple and critical action we can take to begin to shift the tide. On Aug. 4, Missourians will have an opportunity to vote on Amendment 2 to expand Medicaid. Expanding Medicaid would significantly change the landscape of health care access and could also radically shift the economic momentum of our state. Other states have already taken advantage of this option and are in a better position to respond to the ongoing pandemic. It is high time Missouri claimed its due.
If Missouri were to expand Medicaid, an estimated 230,000 people would be newly eligible for coverage. Those people are Missourians who earn less than $18,000 a year. They work hard but still can't afford health insurance, and that lack of access to health care impacts every other aspect of their lives — to their detriment. States that have expanded Medicaid have seen not only improved access to care but also earlier identification and treatment of disease, better outcomes, and even increased financial security among low-income individuals. Of course, it makes all the sense in the world that when you have greater access to health care, you will also have better health outcomes and less financial strain.
Of the 230,000 people who would be newly eligible for coverage, a significant number are in rural parts of the state. This is important because that increased coverage will also help to prevent community hospitals, many of which are financially challenged and vulnerable to closure, from having to shut their doors.
Expanding Medicaid is the right thing to do for the vulnerable members of our community but it is also the smart move for the economy of our state. Researchers from Washington University's Center for Health Economics and Policy estimate that Medicaid expansion would result in $38.9 million in savings to the state budget in the first year and over $1 billion per year after five years. Those savings come from returning federal dollars to Missouri. By not acting to expand Medicaid, we have allowed those tax dollars to go to other states, and it's time we claimed and benefited from them. The state budget would also likely benefit from an increase in revenue outside of health care, with an estimated $2.5 billion increase in economic output and 16,330 new jobs that would result from simply providing more access to care for our most vulnerable residents.
From our perspectives in the world of health care, biomedical research and public health, the data is truly compelling. Expanding Medicaid would be overwhelmingly positive for Missouri, and it is imperative right now when so much is precarious: our health, our access to care and our economic outlook. Let's take this important step toward better health, a more just society and a stronger economy together and vote yes on Amendment 2 on Aug. 4.
David H. Perlmutter, MD, is executive vice chancellor for medical affairs and dean of the School of Medicine at Washington University. William G. Powderly, MD, is co-director of the Division of Infectious Diseases at the university and director of the Institute for Public Health.
Catch the latest in Opinion
Get opinion pieces, letters and editorials sent directly to your inbox weekly!