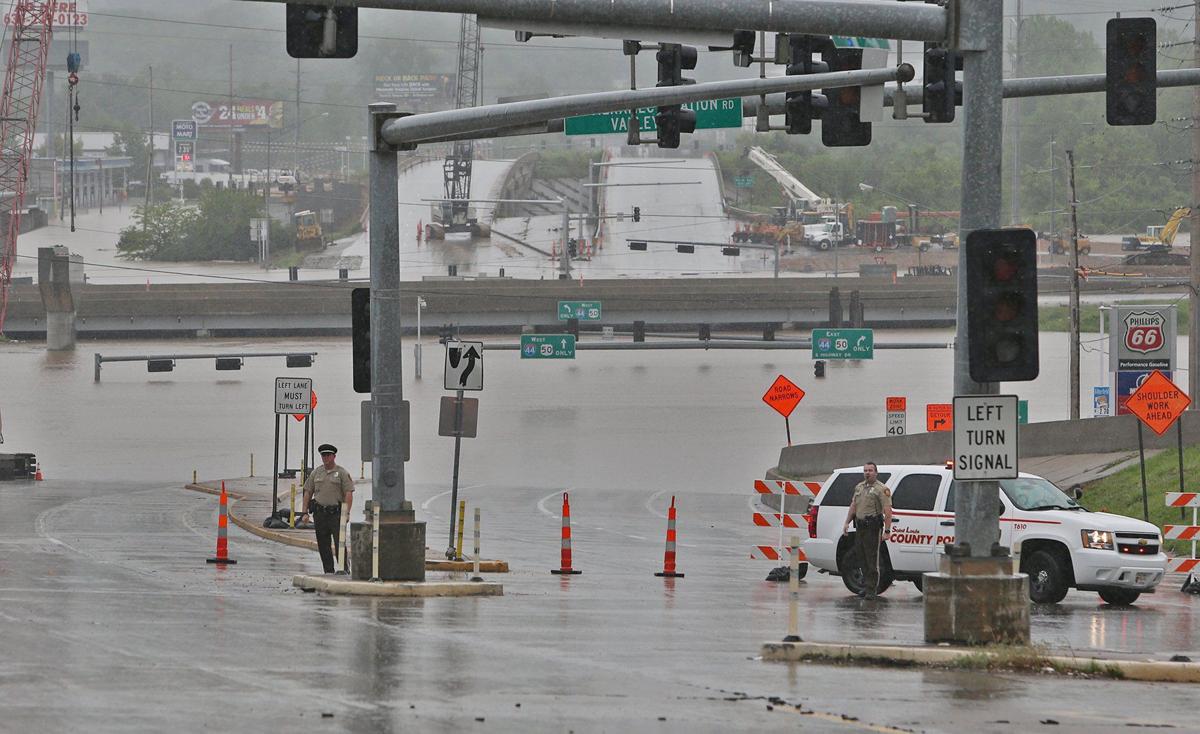 Looking at a neighborhood map of St. Louis city or a municipality map of St. Louis County, one quickly sees how amazingly pixelated we are, one of the most fragmented in the country. Our latest attempt at governmental unity, Better Together, quickly collapsed upon itself in the wake of former St. Louis County Executive Steve Stenger's sudden demise.
Though flawed in certain ways, the basic concept behind Better Together was valid. Surely there are numerous efficiencies to be gained by reducing the number of discrete governmental entities packed into such a small region — especially given all the lingering negative consequences of the Great Divorce between city and county back in 1876.
Alas, it was not to be. Invoking Shakespeare, our star-crossed suitors (city and county), seem doomed to never fully reconcile. But that doesn't mean they can't collaborate. At least it shouldn't.
And it's encouraging to see where partnership is happening, such as at OneSTL, managed by East-West Gateway. A key focus area for this group is to implement a regional Climate Action Plan, with ambitious targets for carbon-emission reductions of 80% by the year 2050 (relative to a 2005 baseline).
The existence of this plan, along with a separate one for the city and a few county municipalities, notably Creve Coeur, is an important first step toward our region adapting to accelerating climate change and also contributing our fair share to the mammoth global effort needed to transform ourselves to a carbon-neutral world.
However, among the fragmented maps of our region is one showing who has a climate-action plan and who doesn't. The latest update from OneSTL acknowledges that establishing an emissions baseline for the region has not yet been possible, something that St. Louis city itself has already accomplished and has been regularly updating.
It's unfortunate that national politics have become intertwined with this issue. In general, urban-dominated, coastal blue states have climate-action plans while more rural red states don't. This national trend also expresses itself locally, with the city much further down the climate-planning path than outlying areas.
But it needn't be this way. This key environmental challenge of our day should be treated in a bipartisan manner — just as in the early 1970s, when national concerns over air and water pollution helped motivate a Republican, Richard Nixon, to sign numerous key pieces of legislation, including the one that created the Environmental Protection Agency.
Two decades later, the Global Change Research Act was also signed by a Republican, George H.W. Bush. It calls for a National Climate Assessment every four years, including one that was quietly released early during the current administration.
Should we be optimistic about a wave of bipartisan legislation on climate adaptation and mitigation to come bursting forth from Washington in the coming months or years? Hardly. But I'm just naïve enough to believe that St. Louis could prove the pundits wrong and set a standard for what folks who don't normally collaborate can nevertheless accomplish.
What might that look like? The flurry of recent crime-fighting initiatives may serve as an example. Our Republican governor, Mike Parson, has partnered with Democratic Mayor Lyda Krewson on joint efforts to address the alarming rise of violent child deaths.
Seeing these same leaders announce a Bipartisan Climate Action Plan admittedly seems far-fetched, partly because climate certainly doesn't tug at heart strings like a tragically killed child. But the costs of climate inaction are real and growing.
For St. Louis, one especially pricey item is the redesign of transportation infrastructure being forced by heavier rainstorms. The recent national assessment contains a photo of the repeatedly flooded 141 and I-44 intersection, and also puts the future cost of forced urban storm water improvements at $500 million annually for the Midwest.
That's a lot of money. Could St. Louis lead the way in taking the bold bipartisan action needed to avoid these costs? Let's hope so. Otherwise our kids will be drowning in even more debt.
David I Gustafson, Ph.D., is an independent scientist who uses modeling to help food systems meet human nutrition needs in more sustainable ways. He is founder of the St. Louis Reconciliation Network, which is working to heal regional race relations.