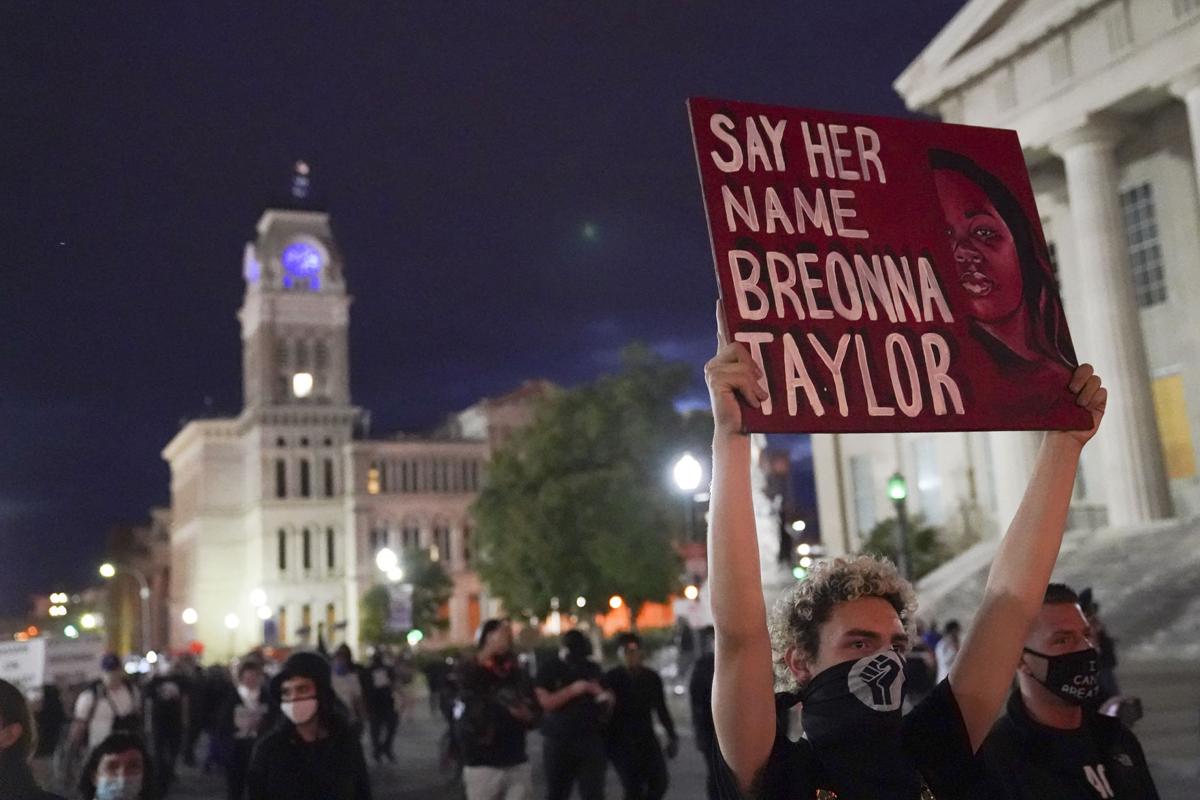 What happened to Breonna Taylor was wrong. Fundamentally wrong, morally wrong, and the kind of wrong that no person or society should ever accept. Whether it was legal, I do not know. I would not be shocked if it was, but that simply tells us that the law in this case is broken and that our laws are not meant to protect those who are Hispanic and Black in America.
Given all the election distractions of recent weeks, it is important that we don't forget this and don't forget the anger and outrage that we felt at the killing of Taylor, and of George Floyd, and of so many others whose names were shouted as protesters called out, "say her name," and demanded justice.
To say, as Kentucky Attorney General Daniel Cameron said on Sept. 23, that the killing of Taylor was "a tragedy" but justified, turns justice on its head. His claim, "If we simply act on outrage, there is no justice — mob justice is not justice. Justice sought by violence is not justice. It just becomes revenge," shows a fundamental failure to understand justice. Outrage is not mob justice but the legitimate emotion of those who suffer and see injustice. Outrage is the emotion that is the natural result of witnessing injustice. Of course we act out of outrage. Why else would we act?
The killing of Taylor demands outrage. It is the only reaction that a decent person can have. An innocent, unarmed woman was killed by police during an unjustifiable invasion of her home. Agents of the state broke into her home in the middle of the night to serve a dubious warrant without adequately identifying themselves and then shot and killed her because her boyfriend tried to defend the home with a gun. If the killing of Taylor is allowed by law, then that law is repellant.
When Cameron called Taylor's death a tragedy, he had a specific idea of tragedy in mind. In Cameron's mind, this was the kind of tragedy where we can't assign responsibility, where no one is to blame. This invocation of tragedy is common after a Black person is killed by the police (though more common is simply to blame the Black person). But what happened to Taylor was not a tragedy, that is why people should be outraged and not just saddened. There are people and institutions responsible, and holding them accountable is not revenge. Taylor was not killed by an act of God but by three men who had promised to protect and serve the people of Louisville, Kentucky. And she was killed by a legal system that holds little regard for the lives of Hispanic and Black people, and according to Cameron, allows their homes to be invaded on almost any pretext.
If Taylor and her boyfriend were white, we would have a different story. We would now be talking about the Castle Doctrine and the sacred right to protect one's own property even against agents of the state. The conservative media would be at its most sanctimonious, demanding justice for this couple who were simply exercising their basic rights by defending their home. And they would be right. But Taylor and Kenneth Walker have brown skin, so the obvious injustice of her death evaporates.
Taylor's killing was wrong, and hiding behind the fact that it might have been legal changes nothing. Her death demands that those who were responsible be named and punished and that any laws that allow for such an outrage be immediately changed. That is justice, not revenge.
And her death also demands that, even now as so much else tugs away our attention, Americans should remember her name and the names of so many others, and hold on to the outrage that sent so many people out into the streets. Hold that memory until the laws and policing practices have changed so that there will never be new names spoken when protesters are asked to "say her name."
Edward Munn Sanchez is a teaching professor of philosophy at the University of Missouri-St. Louis.
Catch the latest in Opinion
Get opinion pieces, letters and editorials sent directly to your inbox weekly!