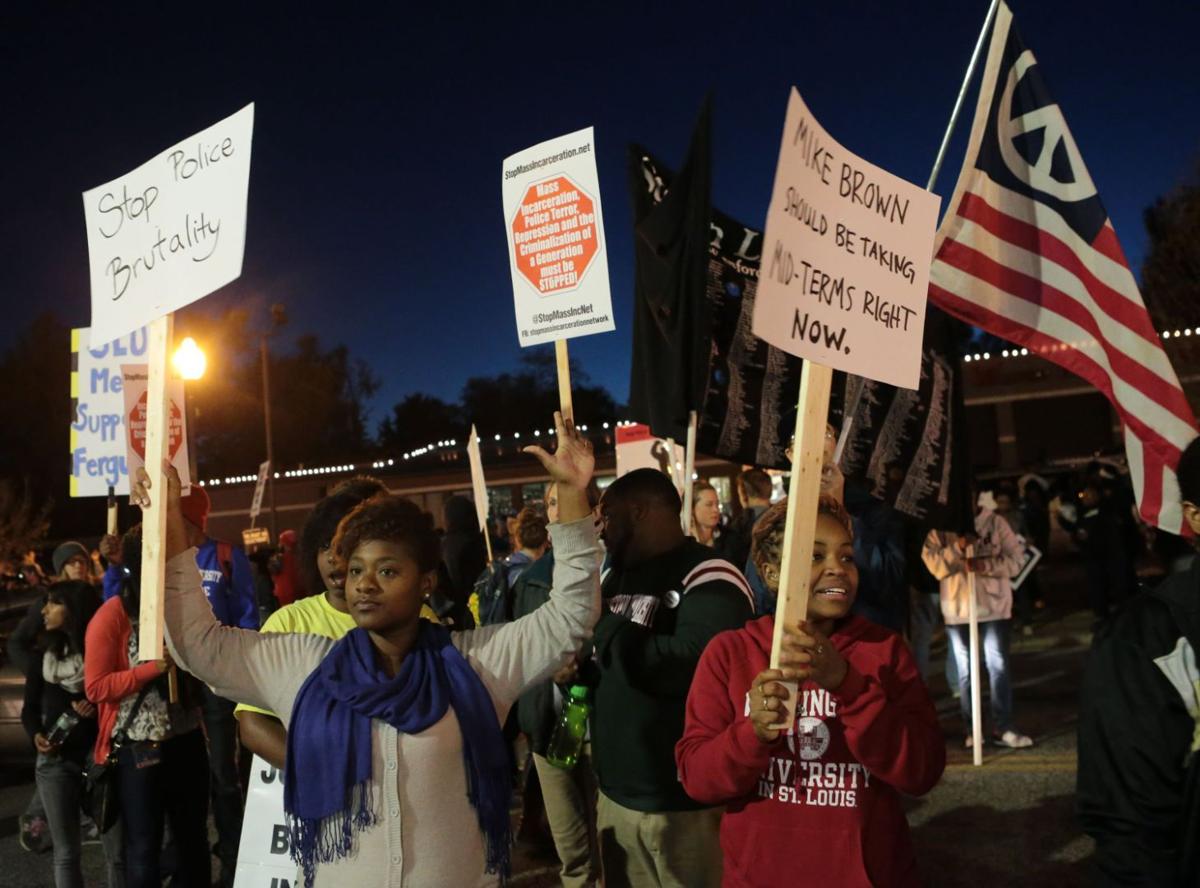 The tragic death of Michael Brown has left a family, community and nation mourning the loss of a young man and focusing on how the shooting and violent aftermath could have been avoided. With that retrospect has come hope; optimism that law enforcement won't repeat their missteps in the future and that communities will embrace peaceful demonstrations.
The world is watching how much we have progressed. It will be an emotional time for the community and law enforcement when the court announces whether to indict the police officer who shot Brown. Regardless of the decision, all sides must show respect for one another, and the judicial system.
Our nation is far from perfect, and some may believe our laws are more unjust than just especially as they are applied in communities of color. But what separates us from many countries is that Americans have the freedom to show their displeasure with court decisions or public policies. Civil engagement is encouraged; citizen participation is what makes our nation great. However, it must remain peaceful.
Police and public officials also have responsibilities. This week I am joining with other philanthropic colleagues as part of the Executives' Alliance to Expand Opportunities for Boys and Men of Color to implore law enforcement, judiciary and other officials to ensure that safe, legal demonstrations can take place — demonstrations that do not result in the death of one more young man. Together, community leaders and public officials must create an environment where people can assemble, as is their constitutional right, in a manner that it safe for everyone.
Moreover, there must be a better understanding of what our children and young adults face today. Too many children and young adults live, work and go to school in residential neighborhoods where everyone lives in fear. They have no personal security; violence is all around them and they don't trust the police. This is not unique to Ferguson; it's reality in too much of urban America: Bloodied bodies in the streets, communities engulfed with fear, young people losing all hope.
Our children are being desensitized — losing all sense of value and worth. Young people feel powerless, with no security, protection or expectations to succeed. It doesn't bode well for the nation's future if our children are in distress.
Still, there have been positive developments.
We have seen young people band together and peacefully raise awareness of the bias, conscious and unconscious, they face in Ferguson and surrounding communities. It's a level of youth activism seldom seen in recent years, and it is so encouraging — even rival gangs are working together for a better Ferguson. Recently, two young leaders from Ferguson joined us at a national meeting in Washington and told us their stories. What they described are communities where there are few opportunities for success, and a dangerous mistrust between residents and police.
Telling their story marks progress, as dismal as it may be. It paves the way for racial healing. Full acknowledgement of the problems must be acknowledged before they can be addressed and communities can heal. Michael Brown wasn't killed in a vacuum; he died in an atmosphere where the mere color of his skin created fears and antagonism that contributed to his death.
As a nation, we can debate whether proper police protocol was used, or whether Brown responded appropriately to an officer of the law. But let's not overlook the fact that his race likely caused his death. Now, the community, and the nation, must act boldly in addressing and resolving the racial tensions that allow a dangerous climate to fester. That's why healing is needed.
There are too many Fergusons across the country. Places where economic struggles throughout generations have created despair and hopelessness in communities of color. Residents feel forgotten, deserted by society. We must restore hope.
Racial healing makes everyone part of the solution. It must take place in our homes, schools, neighborhoods and places of worship. And more importantly, it must involve everyone from business and civic leaders to the single moms struggling to raise their children.
The Ferguson community, as well as the nation, must strive toward racial equity, rejecting racism and discrimination, and embracing the common good in all of us. The future of our children is at stake.
La June Montgomery Tabron is the president and CEO of the W.K. Kellogg Foundation.