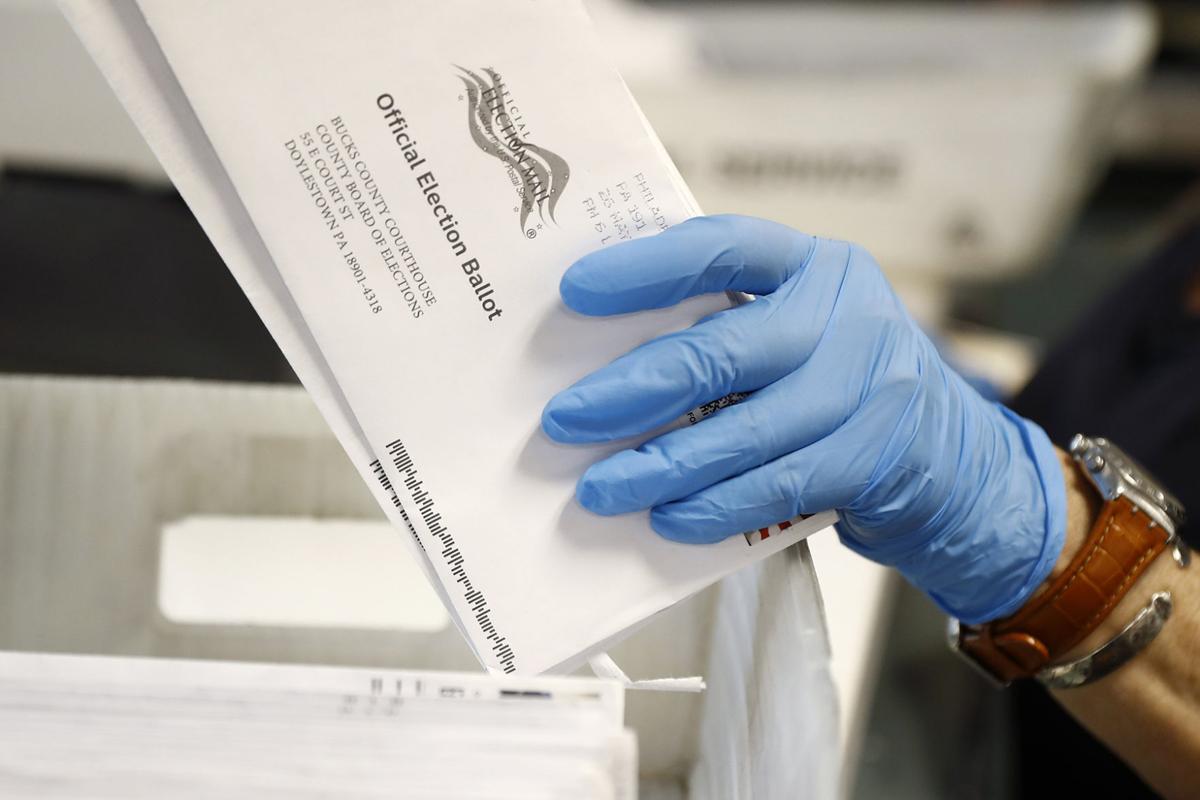 The events we saw during the primaries in Wisconsin, Georgia and other states earlier this year were unacceptable. Voters in those states, particularly people of color, faced countless barriers to voting — including absentee-ballot delays, polling place closures, five-hour long lines, and broken voting machines.
The presidential election in November is upon us, and Missouri is running out of time to avoid the same confusion and hardship we've seen in other states.
In order to run a safe and fair election this November, Sen. Roy Blunt and other federal leaders must urgently invest in and implement election protection reforms across the country so all Americans have equal access to the ballot box. Voters in Missouri deserve the same voting rights and access as voters in other areas of the country.
The reforms needed for Missouri's 116 election authorities to secure our elections will require additional funding. An estimated $4 billion is needed to protect voters everywhere. Many of these important reforms are laid out in the Health and Economic Recovery Omnibus Emergency Solutions Act, but there are five key reforms that would significantly boost access to the ballot and ensure Missouri voters don't have to choose between their health and their vote. Those key reforms should:
• Ensure that every state, including Missouri, takes steps to protect the health and safety of poll workers and voters.
• Expand voter registration options such as online registration and same-day registration.
• Require Missouri to expand early voting to prevent lines and crowded polling places on Election Day where people could be exposed to the coronavirus.
• Enact no-excuse, postage-paid, vote-by-mail as an option for every voter in Missouri and across America.
• Provide assistance at the polls for voters whose first language is not English, or voters with disabilities or other needs.
Here in Missouri, we have temporary voting by mail-in ballot for 2020 elections, but it requires an in-person appearance before a notary. We need permanent absentee and mail-in voting without a notary signature. Automated screening of mailed-in signatures requires investment in new equipment that could be purchased with Heroes Act funds. Why should people in Colorado, Maine and California get to vote safely but not voters in Missouri? We also need permanent no-excuse, vote-by-mail, same-day registration and online registration, all of which require funds to develop.
These are common-sense, time-tested solutions that would make it safe and fair for Missouri voters to cast their ballot no matter where they live. There is overwhelming support from the electorate and leaders in both political parties to pass these pro-voter reforms.
Despite a wave of bipartisan support, inaccurate claims about vote-by-mail seek to inject doubt into these policies that would make voting safer and more accessible.
We cannot allow the right to vote safely to become another polarizing issue in our country.
There is absolutely no evidence that measures to help people vote safely would increase the risk of election fraud. In the 2018 midterm election, more than one in four voters nationwide cast their votes by mail, and the results were fair and accurate.
More people safely accessing the polls in November does not give either party an upper hand. Research shows that it equally increases the number of voters from each political party. So it's no surprise to see many Republican governors and secretaries of state join Democratic governors in calling for pro-voter policies.
This November, we must protect our democracy and, therefore, the integrity of our elections. Let's begin by ensuring all voters in Missouri and across the country are able to exercise their constitutional right to vote.
Voters should not have to choose between their health and their vote.
Evelyn Maddox is the president of the League of Women Voters of Missouri, a member of the Declaration for American Democracy — a coalition of more than 160 organizations from the labor, racial justice, faith, women's rights, environmental and good government communities.
Catch the latest in Opinion
Get opinion pieces, letters and editorials sent directly to your inbox weekly!