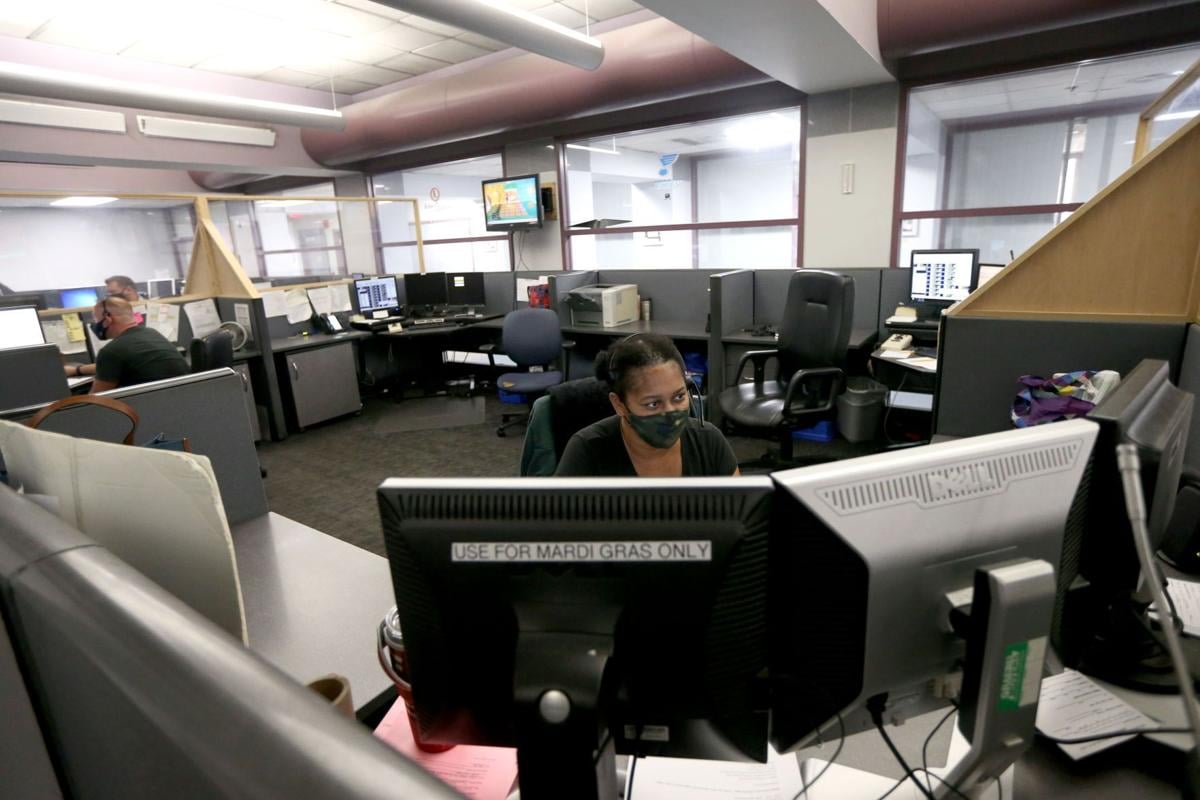 When we are in crisis, we expect to be able to pick up the phone, call 911, and get help. However, too many in our region have experienced the gut-wrenching moment when that help doesn't answer or takes too long to arrive. Some, mistrustful of our policing system, choose not to call 911 to begin with.
Despite its shortcomings, 911 is the system that we are taught to rely upon. Of the more-than 61 million interactions Americans had with police in 2018, more than half (about 57%) were the result of resident-initiated requests for police services. The emergency call number is the front door into our criminal justice system. But it is a neglected portal whose dysfunction is symptomatic of shortcomings found throughout our public safety system.
That may be changing in St. Louis. Thanks to the tireless efforts of organizers, activists, scholars and some institutional stakeholders, including elected and unelected government officials, the region is witnessing a groundswell of momentum pushing to transform public safety to achieve a safer, healthier, more equitable region — for both civilians and law enforcement personnel.
Forward Through Ferguson has been privileged to be among the organizations at the helm of the activist side of efforts. Last fall, Forward Through Ferguson hosted a three-part "Power Behind the Badge" series that highlighted the political power and processes undergirding public safety in St. Louis city and county, and nationally. We are currently partnered with other organizations like Action STL, ArchCity Defenders and Coalition Against Police Crimes and Repression in the campaign to build awareness of the inequities in our public safety system while advocating for public safety transformation.
Which brings us back to 911. What do St. Louisans want and need from 911 and from the police? Despite the thousands of calls to 911 made each year in St. Louis city and county, we don't have public-facing answers to some pretty basic questions. Who calls 911? For what? What portion of those calls are due to violent crimes? Forward Through Ferguson's current project, Transforming911, seeks to combine data and storytelling to answer these questions.
The answers may surprise us. Similar analyses from other cities suggest that most calls for police are not for crimes in progress. Nonetheless, sending an armed police officer is generally the system response — one that, all too often, ends in tragedy, trauma and reinforced mistrust of our public safety system.
Here's a taste of what we're finding anecdotally so far.
First, greater St. Louis' 911 landscape is complicated. Even local experts we spoke to aren't quite sure how many dispatches operate within the region — a figure that remains elusive and ever-changing because of our fragmented and shifting municipal landscape. We reached out to every municipality in the city-county region to find out the number of dispatch centers. In 2015, there were 20 dispatch call centers. Today, there are 15.
Second, dispatchers we spoke to described feeling neglected, undersupported, underappreciated and overworked. One recounted "regulars" who called 911 because they needed someone to talk to and they knew 911 would answer. The dispatcher described the frustration of feeling like a second-class citizen, not afforded the protections and status provided to first responders.
Third, as we complete the project, this much is clear: Our 911 system isn't working as intended — for anyone, but especially for the civilians it was intended to serve. And we can change that.
We support the work of St. Louis County Council members Kelli Dunaway and Lisa Clancy to reclassify call dispatchers as first responders. The St. Louis Metropolitan Police Department's new program to divert behavioral health-related 911 calls to trained crisis professionals at Behavioral Health Response is a promising step forward, as is the crisis-response unit that pairs an officer with a behavioral health clinician for a more holistic response. Forward Through Ferguson is also part of a team that's building out a pilot non-police first responder alternative in the county.
In the coming weeks and months, we look forward to sharing our findings and recommendations for Transforming911 within the larger arc of regional efforts to transform public safety so it functions better and more equitably for everyone.
Karishma Furtado, Ph.D., is lead data and research catalyst for Forward Through Ferguson. Tiffany Green served as a data and research fellow for the organization.