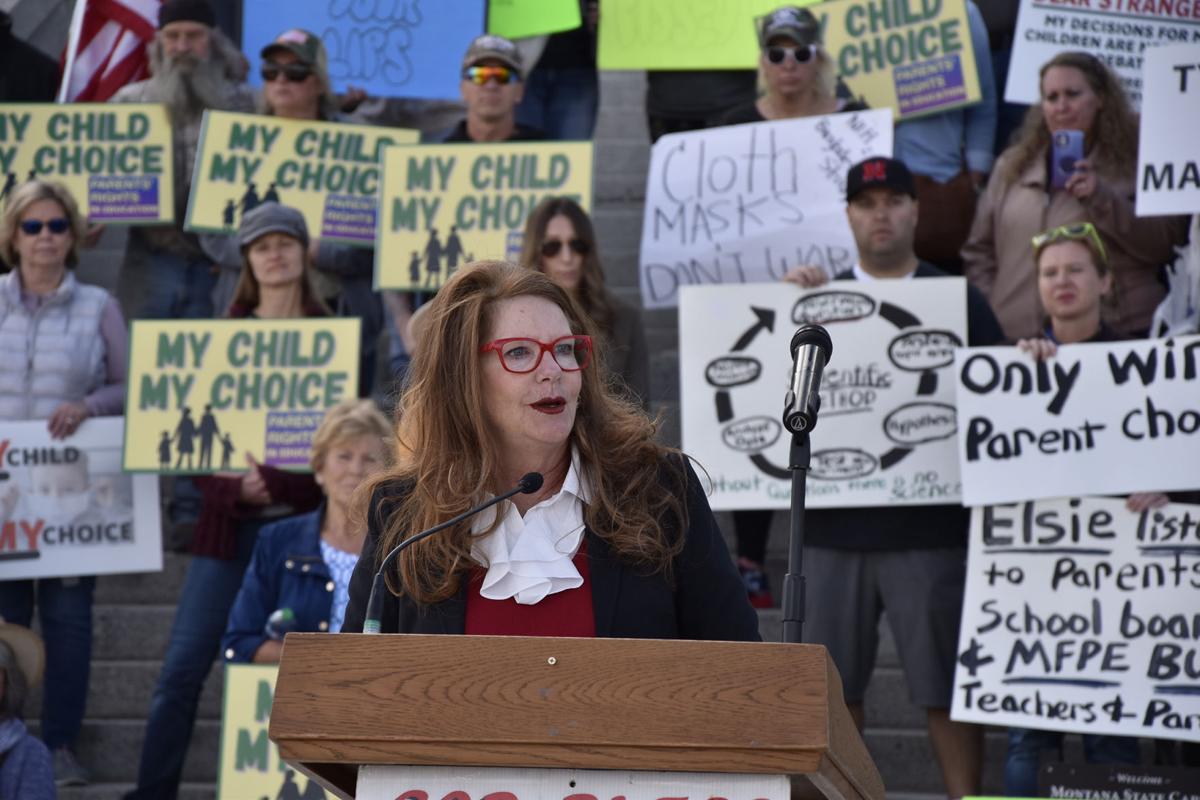 In September, a small group of students from Park Hill South High School in Kansas City posted a petition online calling for the return of slavery. The posting was done during a school-related activity. Students brought the posting to the attention of school officials who condemned the action but won't say more about the specific language of the petition because they consider it a disciplinary matter. However, the incident illustrates a major challenge that public schools face in educating students in an increasingly intolerant and racist environment.
Lest we kid ourselves about the reality of racism in public schools, we are seeing some white parents who claim that their children "feel uncomfortable" learning about slavery and its continuing impact on Black people in the United States.
Some of these privileged white children who claim such great offense at learning the truth about the history of the U.S. are the same fragile souls who threaten Black students with racist graffiti, hate-filled speech on social media and even with petitions for the return of enslavement. They want to be protected from a discomforting historical truth while inflicting present pain on some of their peers.
Parents turn out to school board meetings to angrily defend their children's right to be free from curricular content that causes discomfort. They decry the bogeyman of critical race theory. They loudly attack culturally responsive teaching and efforts to promote diversity, equity and inclusion in the curriculum and social life of schools. What we don't hear is any apology or outrage from these parents about the fact that their offspring hold and propagate such noxious views and attitudes and have the audacity to publicly threaten Black and other minority students.
These children were not born with racist views and attitudes. They got them from somewhere. And the challenge of the public school system is to combat — rather than accommodate — these anti-social views and attitudes in students who schools are supposed to equip for success in a multicultural civil society.
A sense of entitlement and superiority are driving the present conflict over civil conduct and school curriculum. Irate parents are parading as patriots defending values, country and tradition. They act as if they know best and that their views and convictions should be imposed on the majority. They are joined by politicians who pander to their base desire for power at the expense of truth, social justice and civic virtue.
They are all for local control until the local community decides to act in ways that they don't approve of. Individual liberty is the primary tool to oppose wearing masks and getting vaccinations to curb the spread of the deadly coronavirus among children who are compelled by the state to be in school buildings. They are all for individual liberty but staunchly against the freedom of transgender students to participate on sports teams or to use the locker room and toilet of their choosing.
We don't hear from these supposed patriots what is so false, misleading, objectionable and discomforting about the fact that slavery existed and that racial discrimination is still present in the U.S. as evidenced by the social media messages being posted by some of their children.
Next, this vociferous minority will try to impose its distorted views of reality and false historical narratives on the school district's curriculum. The zealots have already achieved some success by plying and placating politicians who are sympathetic to their ideology of fear and division to maintain power. Local control notwithstanding, politicians have passed laws to ban certain books, pedagogical approaches and subject matter from the public school curriculum.
Angry parents are threatening, harassing and intimidating school board members, administrators, teachers and other parents who disagree with them. Their children are following their example by threatening and bullying students who are different from them. If the behavior of belligerent parents and students is not curbed, they will be emboldened to undertake further anti-social actions and even violence against those perceived as threatening to their cherished views and sacred privileges.
Their harassment and intimidation have already discouraged school board members and volunteer election workers from continuing to serve. They have recruited replacements to champion their views and impose their way. To be sure, this unchecked trend will result in minority mob rule of threatening and intimidating voters at the poling place to prevent the will of the democratic majority from prevailing in future elections.
This is not the civics lesson we should be teaching our children.
Tim Gallimore researches and writes about education, freedom of expression, genocide denial and psycho-social trauma. He holds a Ph.D. in mass communications from Indiana University and serves on the Diversity and Equity Work Group of Columbia Public Schools in Missouri.