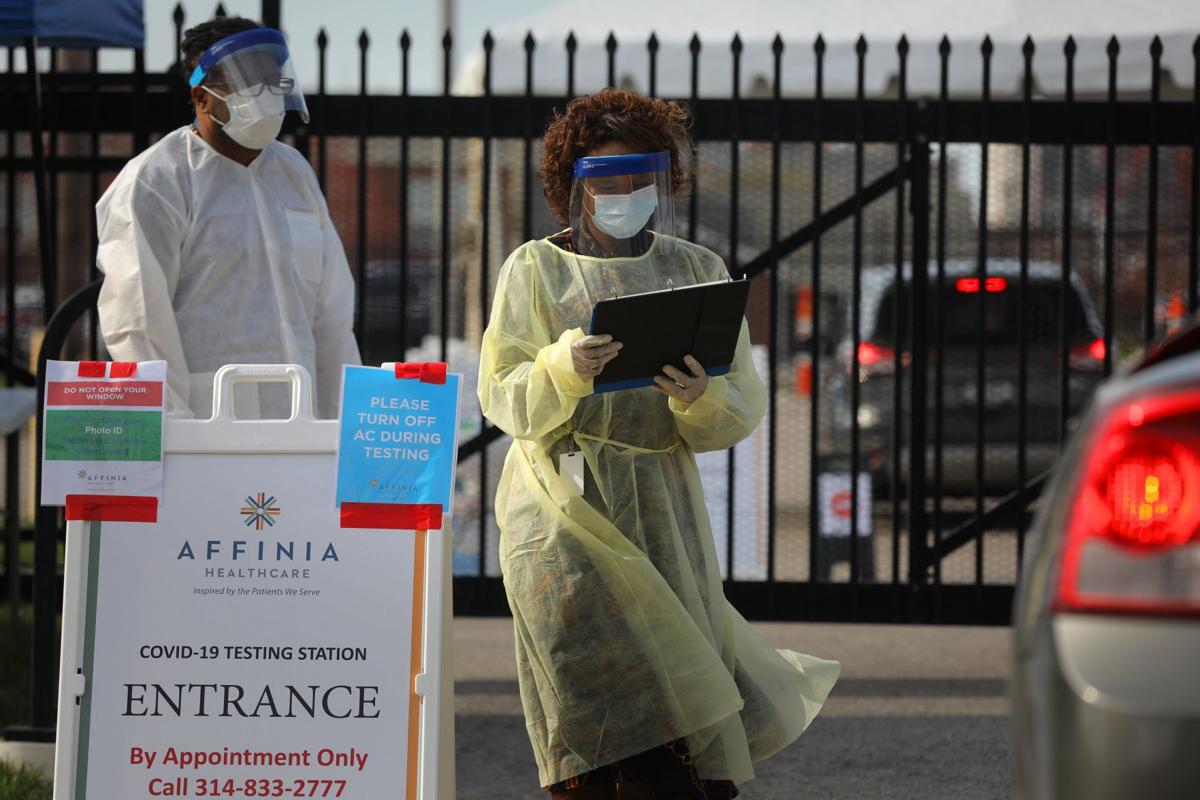 While it is clear that the novel coronavirus does not discriminate based on factors such as an individual's race and economic status, we do know that it is disproportionately impacting those who are least likely to have the resources to fight it.
Recent infection data from the city of St. Louis confirms it. In a map listing positive coronavirus cases by ZIP code, we see a greater concentration of cases in low-income and highly segregated ZIP codes in the city.
Sadly, that data is not surprising.
Low-income individuals are more likely to experience detrimental health and financial outcomes, and even more so for African American populations. This virus has the potential to be particularly devastating in St. Louis, ranked as having the sixth-highest rate of minority residential segregation among the 50 largest metro areas in the United States. Policymakers should keep the following in mind as the pandemic continues to unfold in the city.
The data clearly shows that coronavirus infections discriminate by income and race. In cities like St. Louis, the ZIP code in which you live is a main predictor for future health outcomes. Looking at the entire metro area, we anticipate that the virus will affect some neighborhoods more than others.
Even without this outbreak, we know babies in the Ville neighborhood are six times as likely to have a low birth weight and twice as likely to die before their first birthday compared to babies in Clayton. And adults don't fare much better. People living in the Ville are much more likely to be diagnosed with asthma, obesity and diabetes — risk factors for this virus.
What makes the initial statistics about coronavirus infections by ZIP code so alarming is that households without insurance or transportation are likely to go untreated and untested for the disease, so the real number of cases might be even higher than reported.
The disease discriminates because of the working conditions and living density of the poor. Low-income individuals in St. Louis may live in crowded areas, utilize laundromats, rely on public transportation and are less likely to afford getting grocery deliveries. These realities of day-to-day life increase their exposure to coronavirus infection. Additionally, Brookings Institute research tells us low-income households are less likely to hold jobs that enable remote work while others may quit to care for children.
Research from the Social Policy Institute highlights how front-line workers, such as those in home health agencies or warehouses, may lack personal protective equipment and face increased risks of contracting the virus. They also may not receive generous employee benefits, such as health insurance coverage, vacation time and retirement savings contributions from their employers.
Policy changes can ease the situation. The demographics behind these infection cases repeat a story we see too often in St. Louis — low-income communities of color are left with the greatest health and economic burden. Policymakers should look closely at not only this data but the underlying social indicators exacerbating the strain on these households and community. This includes ensuring there is adequate testing in the most heavily affected ZIP codes and taking positive actions to benefit low wage workers.
We don't need a map to tell us that policymakers, health officials, corporations and St. Louis residents themselves must continue to break down economic barriers to create partnerships and solutions that support the most vulnerable in our city — those who were already facing a disproportionate social, financial and health burden before the coronavirus entered their lives.
Michal Grinstein-Weiss is the Shanti K. Khinduka distinguished professor at Washington University's Brown School, and Brinda Gupta is program coordinator for the Social Policy Institute.