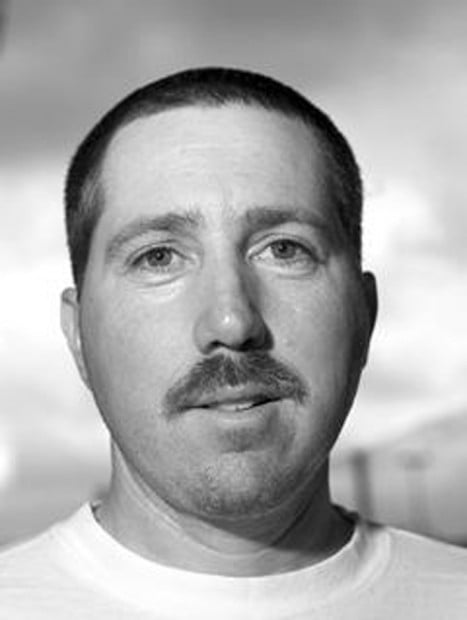 That the American criminal justice system makes mistakes "is a truism, not a revelation," according to Supreme Court Justice Antonin Scalia. The Missouri Supreme Court will soon determine whether Mark Woodworth's murder conviction is one of those mistakes.
The National Registry of Exonerations at Northwestern and Michigan law schools reports that since 1989, at least 951 men and women were sentenced to death or to prison, but released after new evidence proved them innocent. Three or four exonerated people walk out of American prisons every month. Last month saw the release of Alprentiss Nash in Illinois, Cory Credell in South Carolina and Michael Hash in Virginia. Each exoneree represents a criminal justice system failure: an innocent person languished in prison an average of 15 years while the real perpetrator remained free, often committing new crimes. In many cases, the evidence proving innocence also identified the actual perpetrator. No one is served when the justice system makes such a grave mistake, least of all crime victims.
As a board member of the Midwest Innocence Project, I have helped pro bono lawyers correct miscarriages of justice. In each successful exoneration, hindsight reveals patterns of behavior that caused the mistake. Typically, investigators narrow the circle of suspects prematurely, causing them to overlook or misinterpret evidence. This risk of error is compounded exponentially when investigators are biased; inevitably, evidence is concealed and juries are misled.
Woodworth, imprisoned for murder in the tragic shooting of Cathy and Lyndel Robertson, is a case in point. The Robertsons' daughter, Rhonda Robertson Oesch, recently wrote the Post-Dispatch suggesting that "justice is on the verge of collapse" if the Missouri Supreme Court follows Judge Gary Oxenhandler's recommendation to grant Woodworth a new trial. I respectfully disagree; Judge Oxenhandler's findings restore integrity and confidence in the justice system.
Judge Oxenhandler's impeccable reputation as an intelligent, fair and thorough judge is probably why the Missouri Supreme Court chose him to hear Woodworth's evidence. He found that the investigation was biased, important evidence was concealed and two juries were misled in order to convict Woodworth. Oxenhandler found that the crime likely was committed by another suspect, Brandon Thomure.
The Missouri Court of Appeals reversed Woodworth's first conviction because the trial judge prohibited the defense from presenting evidence implicating Thomure in the crime. At the second trial, the defense presented that evidence, but the prosecution countered with alibi testimony from Thomure and his mother that he was in Independence, Mo., when the crime was committed near Chillicothe. That conviction was affirmed on appeal. Case closed.
That is, until Associated Press reporter Alan Scher Zagier started snooping around. Zagier was investigating cases prosecuted by then-Assistant Attorney General Kenny Hulshof, including Josh Kezer and Dale Helmig, who were freed when judges found that evidence was concealed and juries were misled by false testimony. Hulshof is a talented trial attorney who was assigned to prosecute close cases that a less skillful prosecutor might lose. Documents uncovered by Zagier raised serious questions about the integrity of the case against Woodworth, and St. Louis lawyer Robert Ramsey continued the investigation.
The prosecution failed to disclose letters between Lyndel Robertson, the trial judge and prosecutors in which Robertson identified Thomure as the shooter, contradicting his trial testimony that he never named anyone other than Woodworth as his attacker. Also hidden were protective orders that a member of the Robertson family had obtained against Thomure, which he had violated multiple times. Other documents established that the Robertsons' hired farm hand, a convicted felon, was given a secret deal, shaving years off his sentence to implicate Woodworth.
Although the prosecution told the jury that Thomure was in Independence when the crime occurred, it concealed that police had interviewed credible witnesses who saw Thomure in Chillicothe shortly after the murder. Thomure asserted his Fifth Amendment privilege against self-incrimination. No jury heard any of this evidence, and Judge Oxenhandler found, based on this and other evidence, that "no jury would have convicted Woodworth of the crimes charged."
Woodworth deserves a trial by a fully informed jury. As chair of the Criminal Law Committee of the Missouri Bar in 1989, I supported the Crime Victims' Bill of Rights, but not at the expense of objective, unbiased and reliable law enforcement. Ms. Oesch believes that victims can "never again have confidence in a conviction" if the Supreme Court follows Judge Oxenhandler's findings. To the contrary, we cannot have confidence in our system of justice if it does not.