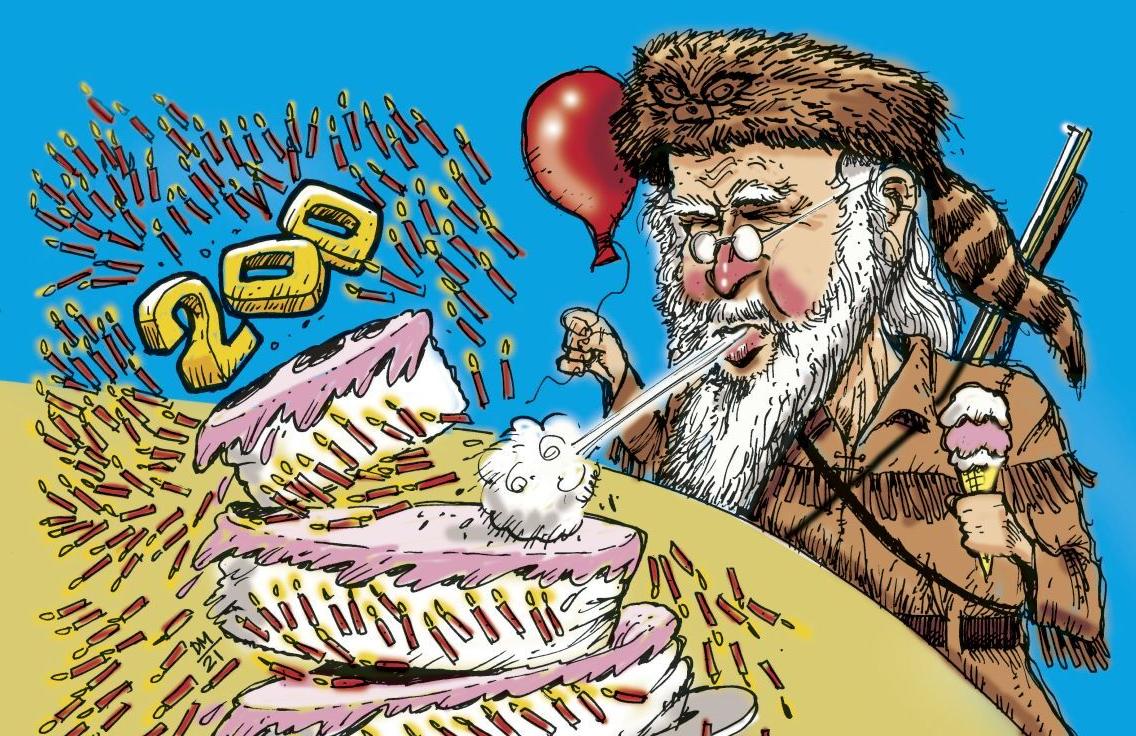 Across the country, there are 12 Federal Reserve Banks. Only one state was granted more than one of the 12. Can you name the state?
A gold star to you if you picked Missouri. The Show-Me State has two — one in St. Louis, the other in Kansas City. That's because of the pivotal role that our two big cities played more than a century ago as centers of commerce and banking.
What has changed since the passage of the Federal Reserve Act of 1913? Well, St. Louis city has fallen from the country's fourth most populous city to the 65th. And Missouri went from the seventh-most populous state to the 18th. Missouri's decline continues today. If the U.S. Federal Reserve System were reconstituted today, Missouri would probably come away empty-handed — without a single Fed branch.
From 1997 through 2019, Missouri's sluggish economic growth caused its share of the U.S. economic pie to shrink by 24%. Missouri is dead last in its immediate neighborhood — behind all eight bordering states — in gross domestic product growth and ranks near the bottom nationally.
Nothing prevents Missouri from climbing the charts that measure progress based on economic growth, per capita income, and K-12 educational achievement. When we say "nothing," we mean nothing that is beyond the state's capabilities.
To turn Missouri around, we just have to pursue different policies. That begins with an appreciation of how the present moment has created a huge opportunity.
As terrible as it has been, the pandemic had a positive side. It led to striking changes in thinking and behavior. Learning to work, or run a business, and supervise the education of children from remote locations — meaning their own homes — forced people and their employers to become more flexible, inventive and self-reliant.
Today, individuals and companies alike are on the move (witness the super-heated real estate market and an upsurge in corporate relocations), and they are seeking new and better alternatives. That is exactly what our policymakers should aim to provide in turning Missouri into a strong magnet for families and businesses.
Our lawmakers, mayors and city managers know (or should know by now) two of the things that don't work. Bribing businesses with endless tax credit giveaways doesn't work. Neither does trying to pick winners and losers. What does work is doing a better job than other states in creating the underlying conditions — the right tax regime, a well-educated workforce, public safety and freedom from excessive regulation — that are conducive to both business and personal success.
Missouri is competitive when it comes to the total tax burden that government imposes upon businesses and working people. Total state and local taxes in Missouri are equal to 7.6% of state gross domestic product. California's total is 8.7%, and New York's is 11%. In fact, Missouri is actually a shade lower in total tax burden than one of the fastest-growing states, Florida, at 7.9%, and not much higher than Texas at 7.1%.
The total tax burden is important, but tax design also matters. Whereas Missouri and its two biggest cities (the ones with the Federal Reserve Banks) rely on income taxes for a high percentage of their revenues, the fastest-growing states and cities have taken the opposite tack. They may have higher sales or property taxes, but they don't tax personal income — knowing it is the most damaging of taxes, being a tax on work, on job creation and on enterprise itself. Texas and Florida are prime examples of the allure of being no-income-tax states. Both are about to gain a congressional seat because of big in-migrations of residents from other states over the past decade. By contrast, the two states with the highest income tax rates — California and New York — saw the largest out-migrations of residents to other states.
Missouri should pursue wholesale reform that eliminates personal income taxes and replaces lost revenue through a broadening of the sales tax base. And there's another page from Florida's pro-growth playbook that we should adopt. High-quality K-12 education ranks high on the list of desired attributes for anyone or any organization looking for a new home. Florida's public schools used to be among the worst in the nation. Today, they are top 10 in both reading and math.
Two decades ago, Florida governors and state education leaders embarked upon the mission of making the Sunshine State a clear leader in creating a choice-rich environment for parents and students. Let's hope Missouri is headed in the same direction.
Missouri became a state in 1821. Once fast-growing Missouri is long in the tooth at age 200 and is due for a rebirth. That makes this a good time for looking ahead and saying: This is Missouri's moment. We should seize it.
Aaron Hedlund is chief economist and Andrew Wilson a senior fellow at the Show-Me Institute.