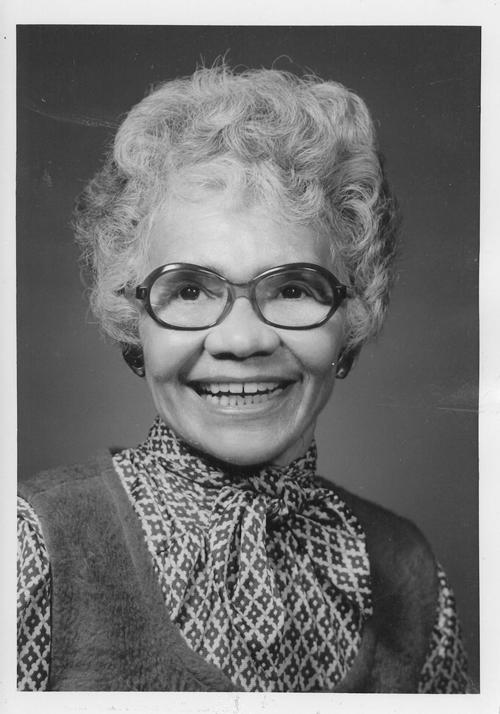 If elected to the House in November, Cori Bush would be the first Black woman to represent Missouri in the U.S. Congress. With political history unfolding, St. Louisans ought to be reminded of DeVerne Lee Calloway, the first Black woman elected to Missouri's General Assembly in 1962. When Calloway won the August 1962 Democratic nomination for the 13th District, she defeated her opponent by fewer than 100 votes. She went on to serve the Legislature for 20 years, retiring in 1982.
Born in Memphis in 1916, Calloway grew up in the Jim Crow South, graduating with degrees in English and social science from LeMoyne-Owen College. Calloway also taught school in Vicksburg, Mississippi, and Cedartown, Georgia, wherein she experienced the harsh realities of a segregated and impoverished school system. Those fundamental experiences shaped her charge for education reform once in Missouri's Legislature.
After moving to St. Louis in 1952, she volunteered for the NAACP and was actively involved in local politics, contributing full-time efforts to elect Black people to public office, including Rev. John J. Hicks, the first Black elected to the St. Louis School Board, and T.D. McNeal, the first Black person elected to the state Senate.
On the legislative scene, Calloway was active on education, welfare, housing, prison reform and women's issues. In 1965, she introduced the first fair-housing bill in Missouri, which progressed to a committee hearing and stalled. In 1967, she reintroduced the bill, which made it out of committee but essentially died when that session ended. Subsequently, President Lyndon B. Johnson signed into the law the Civil Rights Act of 1968, of which Title VIII is known as the Federal Fair Housing Act.
Tying together federal and local legislation was a typical part of Calloway's strategy. Another example is her work toward reproductive rights. In 1971, Calloway believed Missouri's 1835 abortion law needed to be liberalized, as it had been in 16 other states. She embarked on a two-year journey of advocacy, which included the introduction of two House bills. Understanding these bills had little chance of passing did not dissuade her; her legislative approach was more centered on keeping issues alive as the courts weighed in. In 1973, the U.S. Supreme Court issued the landmark Roe v. Wade decision.
Regarding welfare, Calloway took the approach that better-educated citizens are better-equipped to gain improved work skills and ultimately require less poverty assistance. Calloway helped Harris-Stowe become a state-funded college in 1979, when the St. Louis Board of Education, which previously operated the college, could no longer afford to keep its doors open. Her legislative efforts were integral to Harris-Stowe's preservation.
Calloway also chaired the State Institutions and Properties Committee, which took a close look at Missouri's penal population. She produced an in-depth study on the Missouri State Penitentiary in 1974. The study was used by the American Civil Liberties Union to challenge overcrowded prison conditions and inadequate medical care for inmates.
In her advocacy, Calloway did not shy away from controversy; rather, she tackled issues head-on. Throughout her legislative career, she immersed herself in political issues previously dominated by white men. In fact, when she began reporting to Jefferson City, there were only three Black members, and they could only purchase food at a concession stand after whites had been served.
Calloway's active involvement in equality and equity for St. Louis' Black community, however, has not received the attention it deserves. Despite decades of advocacy for the Black community, she remains unknown to current generations and forgotten by previous generations, sidelined to an incomplete historical record.
Following her historic political career, Calloway served on Harris-Stowe's Board of Regents while caring for her infirm husband, the late Ernest Calloway, retired research director of the Teamsters Union and associate professor at St. Louis University.
In 1993 at age 76, Calloway passed away at her sister's home in Memphis. Her legacy deserves both reverence and remembrance.
Holly Hick is a St. Louis high school teacher and doctoral candidate in educational leadership and policy studies at the University of Missouri-St. Louis.
Catch the latest in Opinion
Get opinion pieces, letters and editorials sent directly to your inbox weekly!